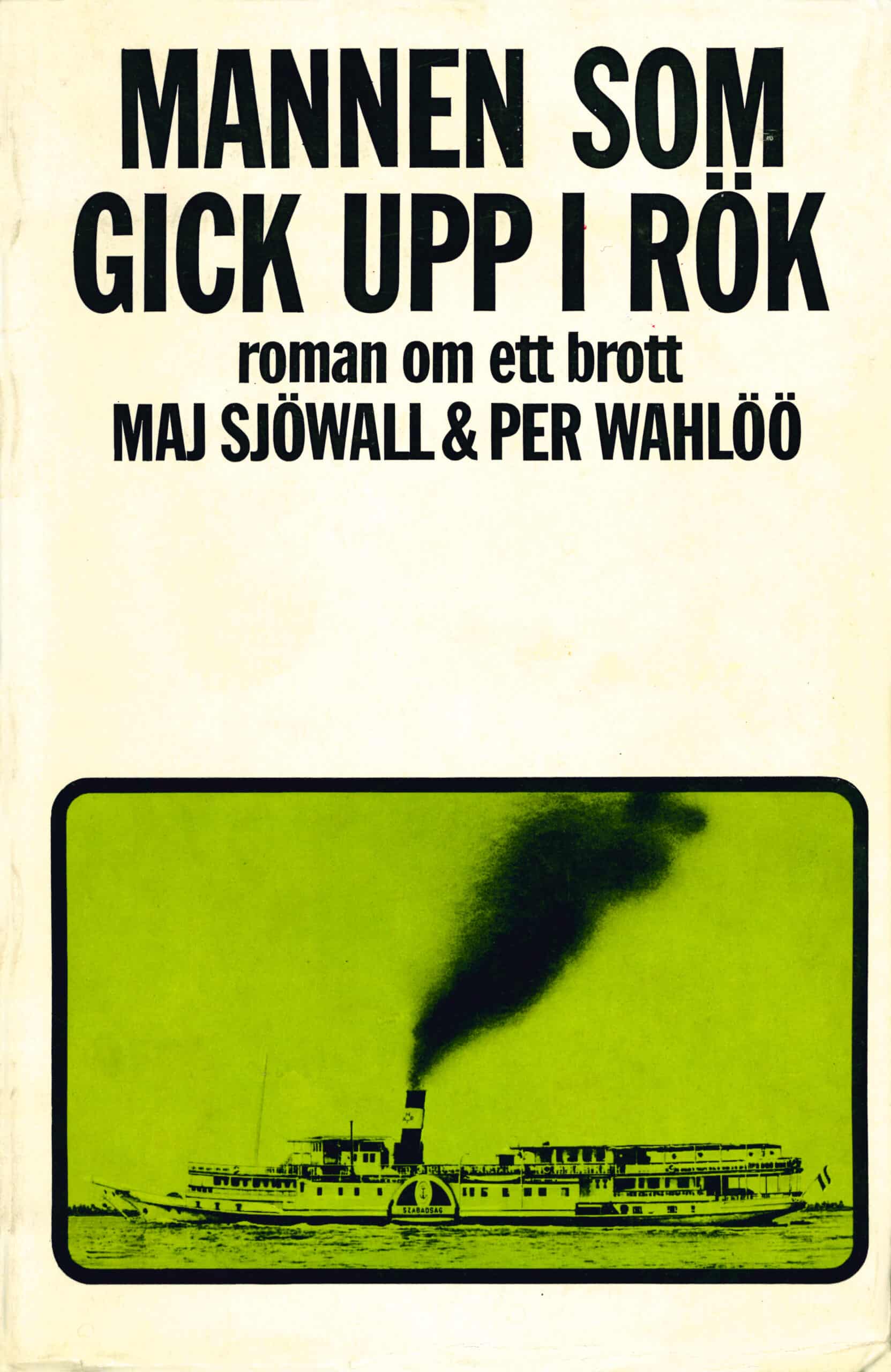 Mannen som gick upp i rök
The Man who Went Up in Smoke
Story of a Crime #2
Inspector Martin Beck of the Stockholm Homicide Squad has his summer vacation abruptly cut short when the top brass at the Foreign Office pack him off to Budapest to search for Alf Matsson, a well-known Swedish journalist who has vanished without a trace. Against a vivid international backdrop, Beck investigates some curious East European underworld figures and – at the risk of his life – stumbles upon the international racket in which Matsson was involved.
Critics have called the ten Martin Beck novels among the best in modern crime fiction. Translated into 35 languages, they have sold an estimated ten million copies. The Edgar Award-winning husband and wife team had an ambitious goal: to capture and minutely emulate the zeitgeist and development of an entire decade. Beginning in 1965, they wrote an annual 30-chapter mystery for ten consecutive years. The books were meant to be read as a single, long 300-chapter novel – a vast, trenchant dissection of Swedish society. The Man who Went Up in Smoke, first published in 1966, is the second installment in the Martin Beck series.
Introductions by:
Val McDermid
Roslund/Hellström
---
In 1980, The Man who Went Up in Smoke was made into a Hungarian motion picture directed by Péter Bacsó and starring Derek Jacobi as Martin Beck.
Reviews
"[Martin Beck is] a man driven to solve puzzles, with a small tragic intuition swimming deep is his mental waters that will surface suddenly to give a muted howl and then dive down again./…/ I look forward very much to meeting him again."

"The authors have a fine talent for describing location, and here they succeed completely in making us nervous accomplices of Beck as he grumbles about his majestic creaky hotel room on the Danube, watching the river traffic … There's something enormously satisfying about reading this book."

"…full of excitement and convincingly realistic."

"Refreshingly diffferent in locale and vocabulary, and good in any setting."

"The undemonstrative excellence as before and again and again and again."

"It is only a very few months since I praised the second [should be third] exploit of Stockholm's inspector Beck: here is the third – roll on the fourth!"

"Martin Beck reminds one agreeably of Maigret."

"This is a little jewel of honest, straight-forward detective-story writing."

"In a class of its own among Swedish crime novels."

"It is a delight to read a Swedish crime novel written by a pair of authors who are so capable and have such an elegant style and command of their writing."
Author

Sjöwall & Wahlöö

Published

1966

Genre

Pages

166

Reading material

Swedish edition

English edition

Rights sold

Brazil, Record

Denmark, Modtryk

Finland, WSOY

France, Rivages

Germany, Rowohlt

Iceland, Forlagid

Israel, Keter

Italy, Sellerio

Japan, Kadokawa

Korea, Munhakdongne

Netherlands, Lebowski

Romania, Editura Allfa

Russia, Azbooka

Spain, RBA (World Spanish)

Sweden, Piratförlaget

Taiwan, Ecus (Complex Chinese)

Türkiye, Ayriksi

UK, Fourth Estate

US, Vintage

Film rights sold

US, Endeavor Content