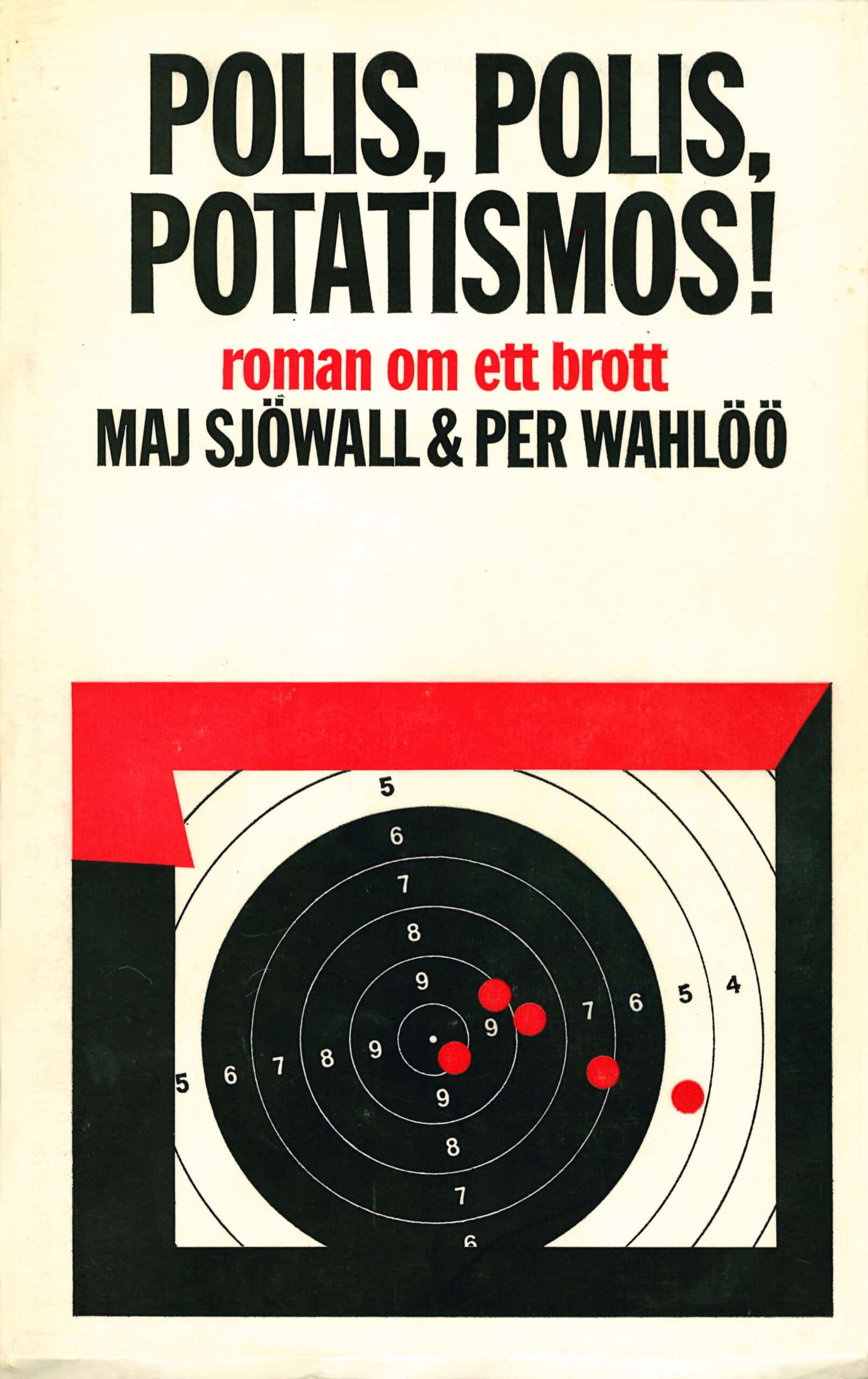 Polis, polis, potatismos!
Murder at the Savoy
Story of a Crime #6
When Viktor Palmgren, a powerful Swedish industrialist, is casually shot during an afterdinner speech, the police in the small coastal town of Malmö are at a loss as to how to catch a killer nobody could identify. Chief Inspector Martin Beckof the National Homicide Squad begins a systematic search for the people – friends, enemies and business associates – who would have wanted Palmgren dead. In the process, he finds to his dismay that he has nothing but contempt for the victim and sympathy for the murderer.
Critics have called the ten Martin Beck novels among the best in modern crime fiction. Translated into 35 languages, they have sold an estimated ten million copies. The husband and wife team of Per Wahlöö and Maj Sjöwall had an ambitious goal: to record the course of a society's development over a decade. Beginning in 1965, they wrote one 30-chapter mystery every year for 10 years. The 10 books combined were meant to be read as one long 300-chapter novel that amounted to a dissection of Sweden.
Murder at the Savoy, first published in 1970, is the sixth installment in the Martin Beck series.
Introduction by:
Arne Dahl
In 1993, Murder at the Savoy turned into a Swedish motion picture directed by Pelle Berglund and starring Gösta Ekman as Martin Beck.
Reviews
"The most superb new police mystery writer of recent years has been the tandem Maj Sjöwall and Per Wahlöö of Sweden."

"The sixth mystery in the first-rate series of Swedish police procedural tales featuring Martin Beck and other familiar characters is every bit as good as all the others. … The Wahlöös fully live up to their reputation as prize-winning writers who use the mystery novel techniques to say a lot about some serious and provocative matters, without ever sacrificing entertainment value."

"The latest of a fine line of excellent husband-and-wife team who are showing the masters of the genre how it's done."

"A series too good to end. I am beginning to look with as much dread as anticipation for the next Martin Beck novel, for each one brings us closer to the end of the series. Murder at the Savoy is No.6 in the series. There are but four left. The only answer, of course, is to enjoy him while he is around. As, usual, Maj Sjöwall and Per Wahlöö, Beck's creators, make that extremely easy. The Swedish writing team, for those not familiar with their work, writes exceptionally fine crime novels, all centered around the work of police detective Beck. /…/ No. 6 is as good as their prize winner. For that matter, it is hard to choose any one more outstanding than another. /…/ It [writing the 10 novels] is a process that has been magically successful, a series of crime novels you shouldn't miss."

"Books by the Wahlöös are the only mysteries I don't leave to chance encounters in drugstores. When they write one, I read it. /—/ the Wahlöös write the best series of police novels I have come across."

"Once again the Swedish husband-and-wife writing team come up with another example of today's best detective fiction."

"Superior police procedural."

"Most sensitively written."

"The flavour and atmosphere are unique."

"Wahlöö's best work yet! /…/ Murder At The Savoy is an utterly clever work; a crime novel of top international class."
Author

Sjöwall & Wahlöö

Published

1970

Genre

Pages

207

Reading material

Swedish edition

English edition

Rights sold

Denmark, Modtryk

Finland, WSOY

France, Rivages

Germany, Rowohlt

Iceland, Forlagid

Italy, Sellerio

Korea, Munhakdongne

Netherlands, Lebowski

Russia, Azbooka

Spain, RBA (World Spanish)

Sweden, Piratförlaget

Taiwan, Ecus (Complex Chinese)

Türkiye, Ayriksi

UK, Fourth Estate

US, Vintage

Film rights sold

US, Endeavor Content