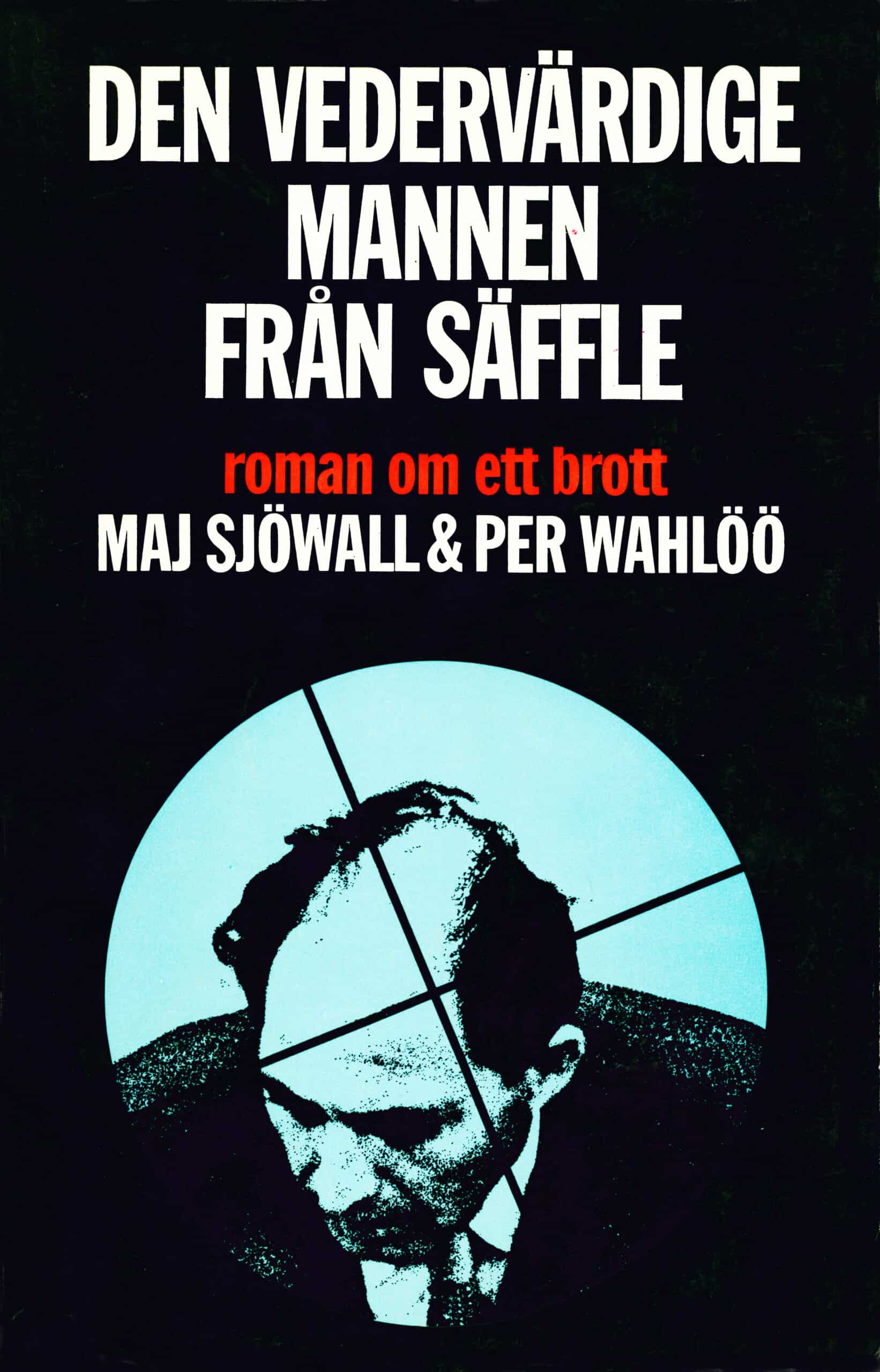 Den vedervärdige mannen från Säffle
The Abominable Man
Story of a Crime #7
A police captain is murdered in his hospital room and Martin Beck faces one of the greatest challenges in his professional life when his investigation unearths evidence of police corruption and brutality.
Critics have called the ten Martin Beck novels among the best in modern crime fiction. Translated into 35 languages, they have sold an estimated ten million copies. The Edgar Award-winning husband and wife team had an ambitious goal: to capture and minutely emulate the zeitgeist and development of an entire decade. Beginning in 1965, they wrote an annual 30-chapter mystery for ten consecutive years. The books were meant to be read as a single, long 300-chapter novel – a vast, trenchant dissection of Swedish society.
The Abominable Man, first published in 1971, is the seventh installment in the Martin Beck series.
Introductions by:
Lee Child
Jens Lapidus
In 1976, The Abominable Man was turned into a Swedish motion picture directed by Bo Wideberg and starring Carl Gustav Lindstedt as Martin Beck.
Reviews
"The Martin Beck books are exemplary police procedurals …The Abominable Man is worthy of its predecessors in this much-admired series."

"They have produced another of their best-of-year in The Abominable Man."

"One of the most exciting Martin Beck mysteries yet. … The characterizations are excellent, the dogged police work convincingly realistic and the outcome a real shocker. Not to be missed by any connoisseur of the best in detective fiction."

"Perhaps the best is Maj Sjowall and Per Wahloo's new thriller, The Abominable Man."

"The Wahlöö's, gentle, deeply absorbed in one another with bright flashes of humor, are the best-selling man-and-wife writing team who have glued audience in England and America among readers who crave their novels, with a Dostoevskian eve for the complicity of all society in crime."

"It is a pleasure to report that Maj Sjowall and Per Wahloo are in peak form with The Abominable Man. … The Abominable Man is a superb rendering of the police force within a decaying society, and a frightening portrait of madness rooted in respectability."

"The Abominable Man is an unflinching, disturbing novel, one of the very best by two of the best."

"A nicely paced police procedural novel which has the authentic police station smell."

"Another profusely exciting crime novel with a generous dose of social criticism, by Sjöwall/Wahlöö."

"The leading crime authors in the world."

"An explosive detective novel."

"A bullseye hit once again! /…/ Just as harshly realistic, unbearably exciting and skilfully constructed as The Laughing Policeman."
Author

Sjöwall & Wahlöö

Published

1971

Genre

Pages

176

Reading material

Swedish edition

English edition

Rights sold

Denmark, Modtryk

Finland, WSOY

France, Rivages

Germany, Rowohlt

Iceland, Forlagid

Italy, Sellerio

Korea, Munhakdongne

Netherlands, Lebowski

Russia, Azbooka

Spain, RBA (World Spanish)

Sweden, Piratförlaget

Taiwan, Ecus (Complex Chinese)

Türkiye, Ayriksi

UK, Fourth Estate

US, Vintage

Film rights sold

US, Endeavor Content