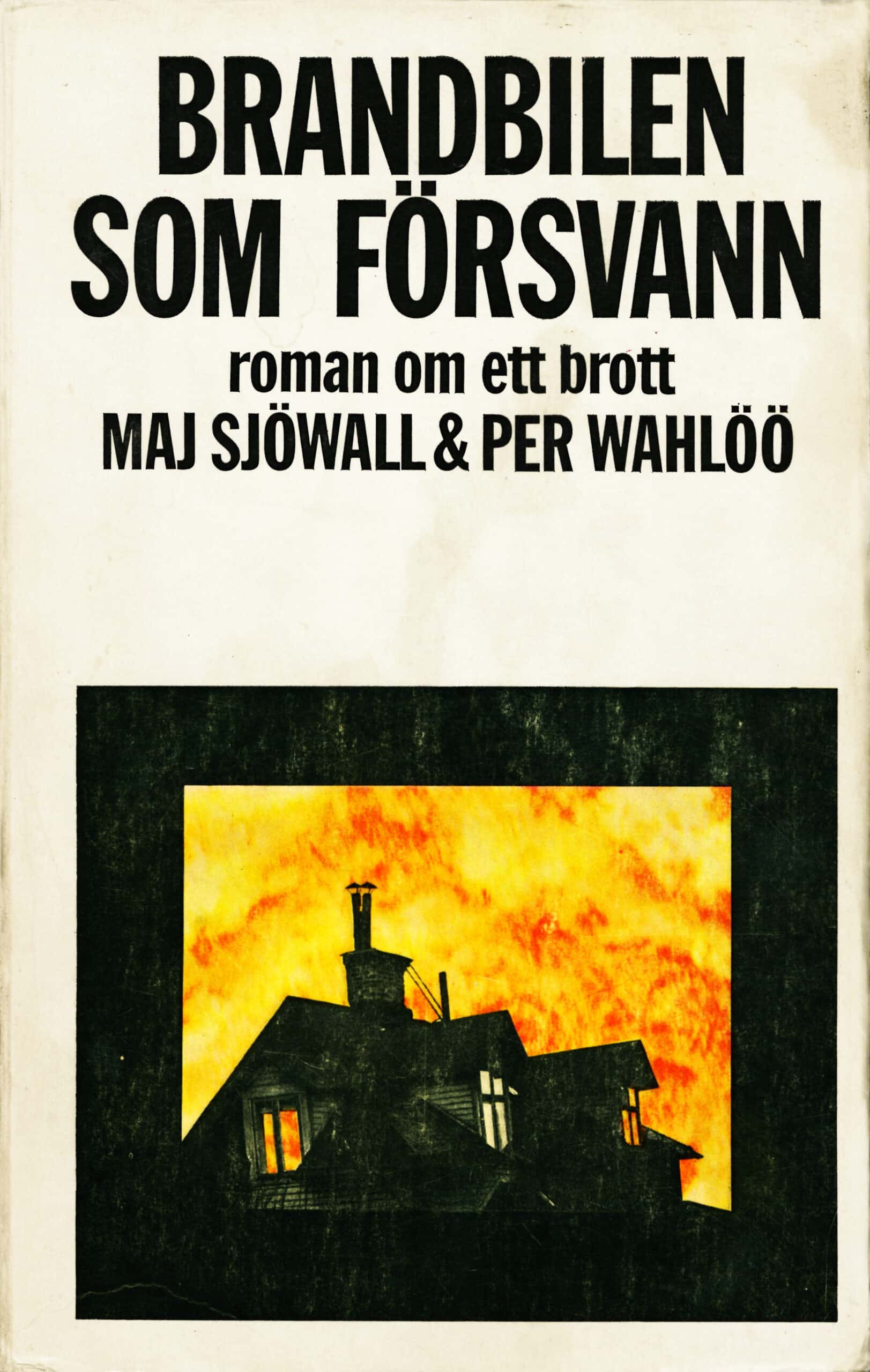 Brandbilen som försvann
The Fire Engine That Disappeared
Story of a Crime #5
A dingy Stockholm apartment house under police surveillance blows up in an explosion that kills at least three people. Chief Inspector Martin Beck and his men don't suspect arson or murder until they discover a peculiar circumstance and a link is established with a suicide committed the same day, where the dead man left a note reading simply "Martin Beck".
Critics have called the ten Martin Beck novels among the best in modern crime fiction. Translated into 35 languages, they have sold an estimated ten million copies. The Edgar Award-winning husband and wife team had an ambitious goal: to capture and minutely emulate the zeitgeist and development of an entire decade. Beginning in 1965, they wrote an annual 30-chapter mystery for ten consecutive years. The books were meant to be read as a single, long 300-chapter novel – a vast, trenchant dissection of Swedish society. The Fire Engine That Disappeared, first published in 1969, is the fifth installment in the Martin Beck series.
Introductions by:
Leif GW Persson
Colin Dexter
In 1993, The Fire Engine That Disappeared turned into a Swedish motion picture directed by Hajo Gies and starring Gösta Ekman as Martin Beck.
Reviews
"Once again the reader is handcuffed to the page by the chronometer precision and timing."

"Martin Beck is back in top form in Maj Sjowall and Per Wahloo's The Fire Engine that Disappeared."

"The fifth exciting and imaginative police procedural novel from Sweden featuring detective Martin Beck and his men starts with a bang – literally. … The tale proceeds at a fast clip, inventive and tantalizing as the pieces of the puzzle alternately fit together and fly apart. … The Fire Engine that Disappeared is downright fascinating."

"Superbly well done. It stars the gloomy head of homicide, Martin Beck, and is stunning right up to the last paragraph. The authors are ready for the great Simenon."

"In five books, this Swedish husband-and-wife collaboration, specialising in the police novel, has gone from strength to strength. Plots are interesting as awell as realistic, the various homicide men are admirably characterised, and the amused, sarcastic comments on modern Sweden are a delight."

"There's just no question about it: The reigning king and queen of mystery fiction are Maj Sjowall and her husband Per Wahloo. These tough, penetrating, scrupulous Swedes were the authors of the best mysery novel of 1970, The Lauging Policeman. Now they have entered a muscular bid to repeat that distinction for 1971 with The Fire Engine that Disappeared."

"They top themselves. … What this adds up to, surely [is one] of the finest mystery novels of the year. No matter that there are nine months left in the year; it will be as true in December as it is now."

"The Wahlöös are among the best – perhaps, they are the best – writers of detective fiction today. You must read them."

"Latest disagreeable and satisfying mystery by a Swedish poet and her novelist husband; these books are cream to crime buffs, a growing cult."

"…The book is extremely smoothly and skilfully written and you whiz through the pages like one o'clock."

"This is the best story yet from these Swedish authors."

"A gripping read, brilliantly plotted and with frequent moments of hilarity or tenderness."

"Husband and wife writers, masters of Swedish police procedural stories at the very top of their form, surpassing even their award-winning The Laughing Policeman."

"It is an easy book to pick up and put down and pick up again – that is, not hypnotic or compulsive, but always engaging and interesting in an undemanding way."

"They can outdo and, in fact, humiliate the rest of Scandinavia's crime writers when they get going like this."

"First-rate Swedes. /… / Sjöwall/Wahlöö lead by a long run when compared to American competitors in the same genre!"
Author

Sjöwall & Wahlöö

Published

1969

Genre

Pages

223

Reading material

Swedish edition

English edition

Rights sold

Denmark, Modtryk

Finland, WSOY

France, Rivages

Germany, Rowohlt

Iceland, Forlagid

Italy, Sellerio

Japan, Kadokawa

Korea, Munhakdongne

Netherlands, Lebowski

Romania, Editura Allfa

Russia, Azbooka

Spain, RBA (World Spanish)

Sweden, Piratförlaget

Taiwan, Ecus (Complex Chinese)

Türkiye, Ayriksi

UK, Fourth Estate

US, Vintage

Film rights sold

US, Endeavor Content