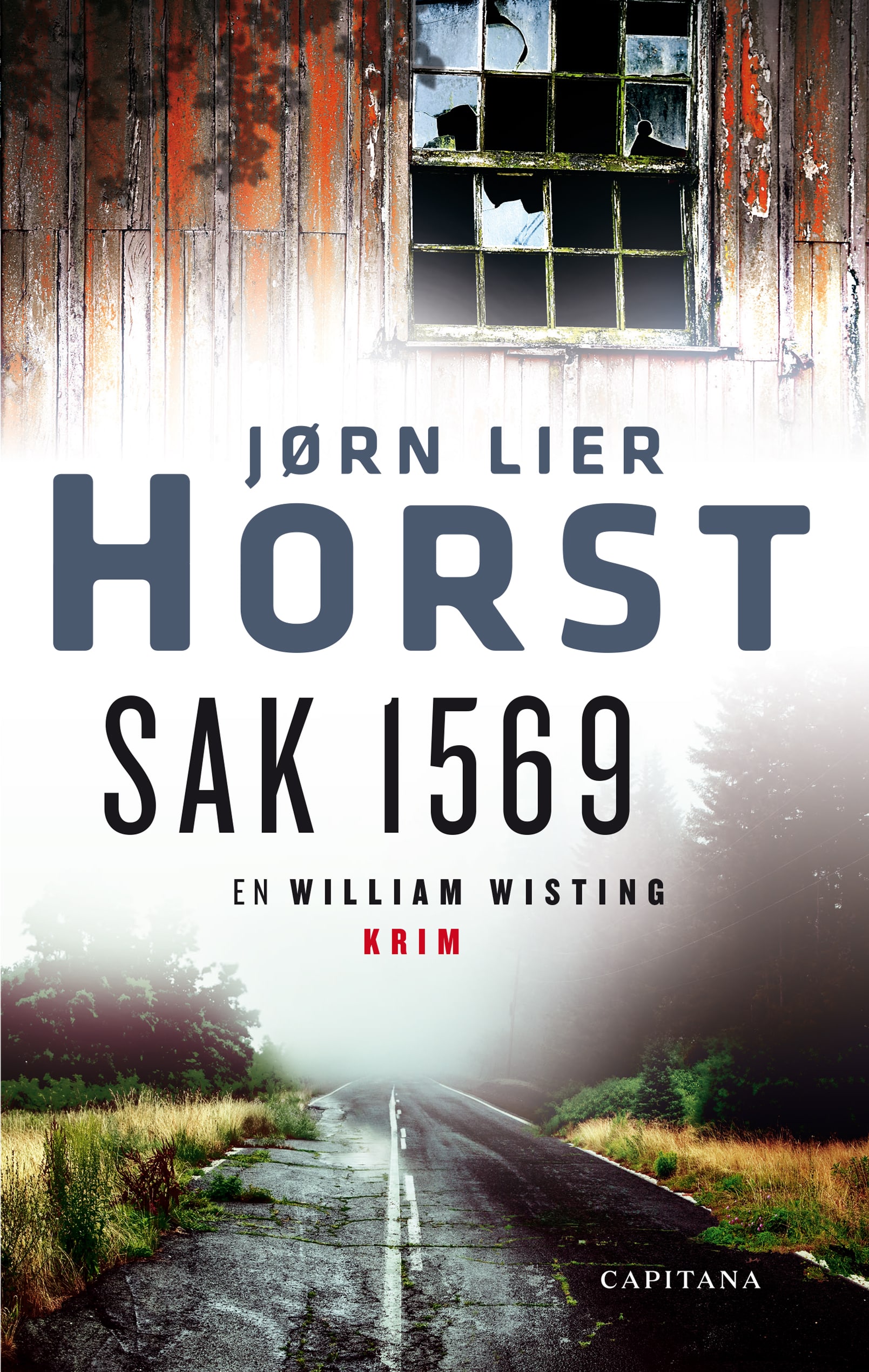 Sak 1569
A Question of Guilt
William Wisting #14
William Wisting has entered the second week of his summer holiday. He observes from the sidelines how a local missing persons case grows into a national news story. Agnete Roll has now been missing for three days, and no clues can be found.
Even as the disappearance makes headlines, Wisting receives a mysterious letter containing a set of numbers and nothing else. He connects them to an old case code for a murder, one he wasn't personally assigned to. One summer night in 1999, 17-year-old Tone Vaterland was killed on her way home from work. The case was quickly solved and the perpetrator sentenced and sent to prison. The case has nearly been lost to memory, but recent events now reveal connections that weren't visible twenty years ago.
The letter is only the first in a series, all pointing to there being another truth behind the case then the one found by the police. Wisting will have to search for the sender as well as the true facts – but far from everyone are happy to have him shed new light on the past.
Awards
Shortlisted for Bøkekrimprisen

(Best Crime Novel) Norway
2021

Shortlisted for BOK365's Book of the Year Award

Norway
2020
Close award list
Reviews
"This year's Christmas crime novel has been served. /…/ [Jørn Lier Horst] gives us a particularly well-written and thrilling piece of crime that has us stretched out on the rack till the last page. /…/ It comes as no surprise that Jørn Lier Horst has written a crime novel that belongs at the top. He's been spoiling us with them since his debut."

"A well-written and intensely thrilling story."

"You have to give him that, Jørn Lier Horst, that he both knows how to craft a good plot and to make the lines all come together. Combined with his professional credibility, unique in Norway, it's easy to see why William Wisting sells like hot cakes."

"Jørn Lier Horst is back with one of the best books in the Wisting series."

"Horst is a craftsman, and at his best a truly masterful writer of crime novels."

"The Norwegian crime fiction star lives up to expectations. /…/ A Question of Guilt is a complex and smartly told story with a surprising conclusion. Competently told."

"Crime fiction of the highest level."
Author

Jørn Lier Horst

Published

2020

Genre

Pages

368

Reading material

Norwegian edition

Rights sold

Czech Republic, Zlin

Denmark, Modtryk

Estonia, Eesti Raamat

Finland, Otava

France, Gallimard

Germany, Piper

Iceland, Ugla

Japan, Shogakukan

Netherlands, Bruna

Norway, Bonnier Norsk

Poland, Smak Slowa

Portugal, Dom Quixote

Slovakia, Premedia

Sweden, Wahlström & Widstrand

UK, Michael Joseph

Ukraine, Nora-Druk

Film rights sold

Norway, Cinenord