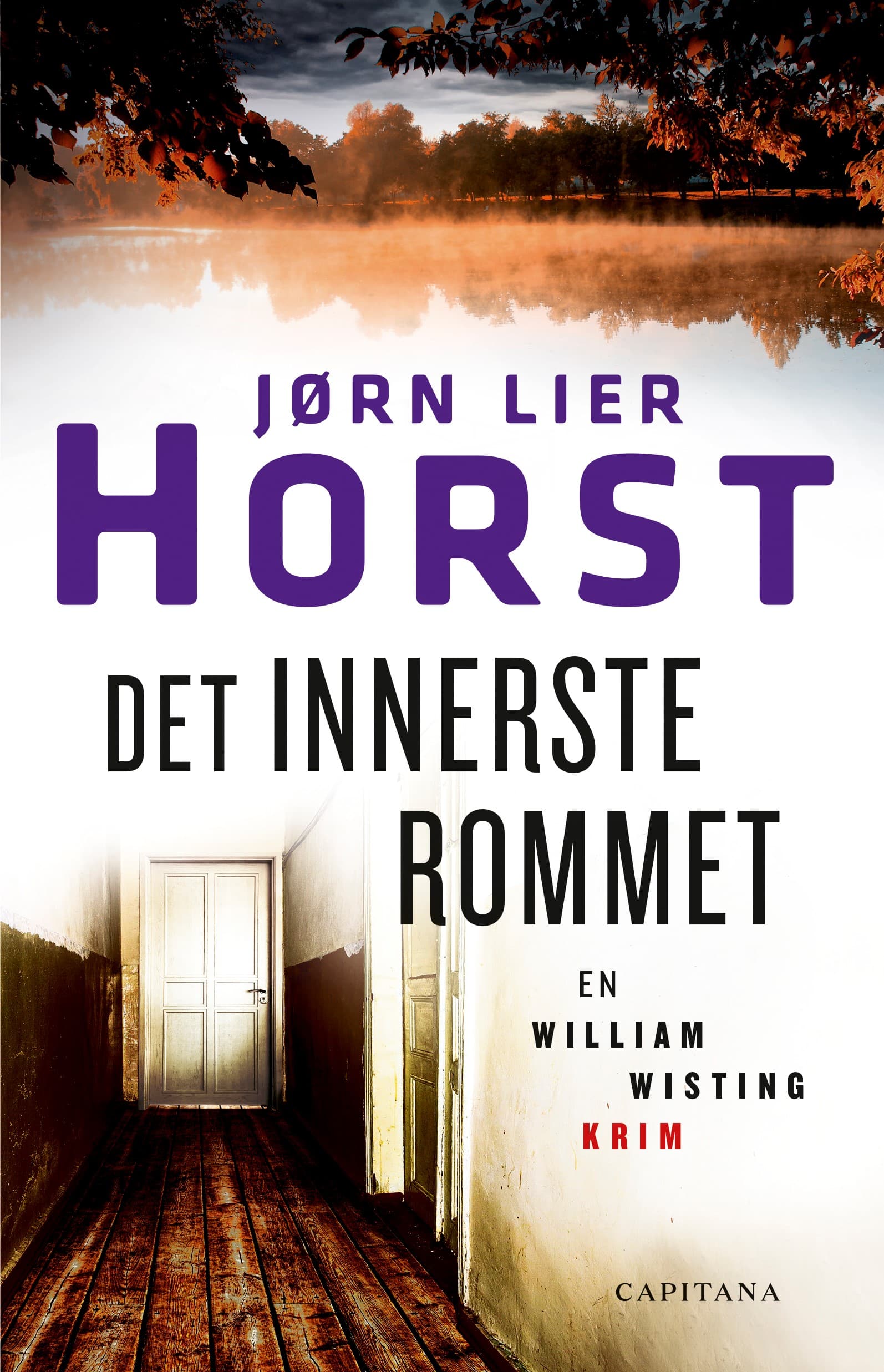 Det innerste rommet
The Cabin
William Wisting #12
When parliament member and Labor Party veteran Bernhard Clausen suddenly dies in a heart attack, William Wisting is hastily called to the Director of Public Prosecutions' office. The police has discovered something in Clausen's cabin that doesn't match his image as a wholesome and driven politician. The nation's interests might have been put at risk and the case has to be handled with utter discretion, out of sight of the press and the people.
Wisting, a select few from the police force, and Wisting's daughter Line are recruited to the secret investigation unit. They soon find that secrets had less to do with politics, and all the more to do with crime. Among else the missing persons case of a young man who disappeared during a fishing trip to Gjersjøen lake in 2003, not long after which a letter had appeared on the Director of Public Prosecutions' doorstep. The letter had implied Clausen's involvement in the case, but the accusation had been waved off.
In a twist of fate, the Gjersjøen case has now appeared on Cold Case investigator Adrian Stiller's desk. Wisting reluctantly faces the facts: he'll need his former partner Stiller's help in order to uncover Bernhard Clausen's innermost secrets.
Awards
Shortlisted for the Petrona Award

(Best Scandinavian Crime Novel of the Year) UK
2020

Longlisted for the CWA International Dagger

UK
2020
Close award list
Reviews
"Horst, a former police officer, is brilliant on the day-to-day details of investigation, while keeping up tension to the end."

"[The Cabin] continues Horst's move away from police procedurals and into heavyweight thriller territory. /…/ Characterisation and locale are pared to the bone: plotting reigns supreme. Fortunately, that's Horst's primary skill."

"If you liked Wallander you'll enjoy this too."

"Lier Horst's style reflects Wisting's calm methodical character, but the narrative pace increases and the tension builds as Line's investigative indiscretions threaten her life and the success of Wisting's investigation."

"Jørn Lier Horst is one of the most reliable crime writers I know of."

"With The Cabin, Jørn Lier Horst delivers a remarkable piece of crime fiction, as always. /…/ The Norwegian Horst knows his stuff, and numbers among the best [writers] in the Nordics."

"Here is a classic many-layered whodunnit written in an extraordinarily suspenseful way. /…/ A crime novel that both challenges and entertains the reader."

"Jørn Lier Horst is a terribly skilled craftsman."

"Jørn Lier Horst knows a thing or two about how a police investigation is carried out. With its lack of exaggerated dramatic devices the new novel about William Wisting is more thrilling than most. /…/ The big puzzle in the novel is elegantly pieced together with great credibility. By staying on a believable and sober plane, the plot paradoxically becomes all the more suspenseful."

"The books about William Wisting are something unto themselves, and get many readers hooked. But for the readers are to stick around, it takes renewal – and Jørn Lier Horst has succeeded in achieving it also this time. /…/ The Cabin is a great, pacey novel with a high suspense level from the first till the last page!"

"Reading Jørn Lier Horst is like "coming home." /…/ In this crime novel the intrigue is truly great, even better than in his previous ones. /…/ This book makes evident why Lier Horst is the current bestselling author in Norway."

"[Jørn Lier Horst's novels] maintain an impressively high quality. /…/ Lier Horst might be Norway's most solid crime fiction craftsman."

"Surprising and absorbing. /…/ The author has the ability to keep the dramatic developments and suspense at an equally high level."
Author

Jørn Lier Horst

Published

2018

Genre

Pages

383

Reading material

Norwegian edition

English edition

Rights sold

Czech Republic, Zlin

Denmark, Modtryk

Estonia, Eesti Raamat

Finland, Otava

France, Gallimard

Germany, Piper

Greece, Dioptra

Hungary, Animus

Iceland, Ugla

Japan, Shogakukan

Lithuania, Baltos Lankos

Netherlands, Bruna

Norway, Bonnier Norsk

Poland, Smak Slowa

Portugal, Dom Quixote

Slovakia, Premedia

Sweden, Wahlström & Widstrand

UK, Michael Joseph

Ukraine, Nora-Druk

Film rights sold

Norway, Cinenord