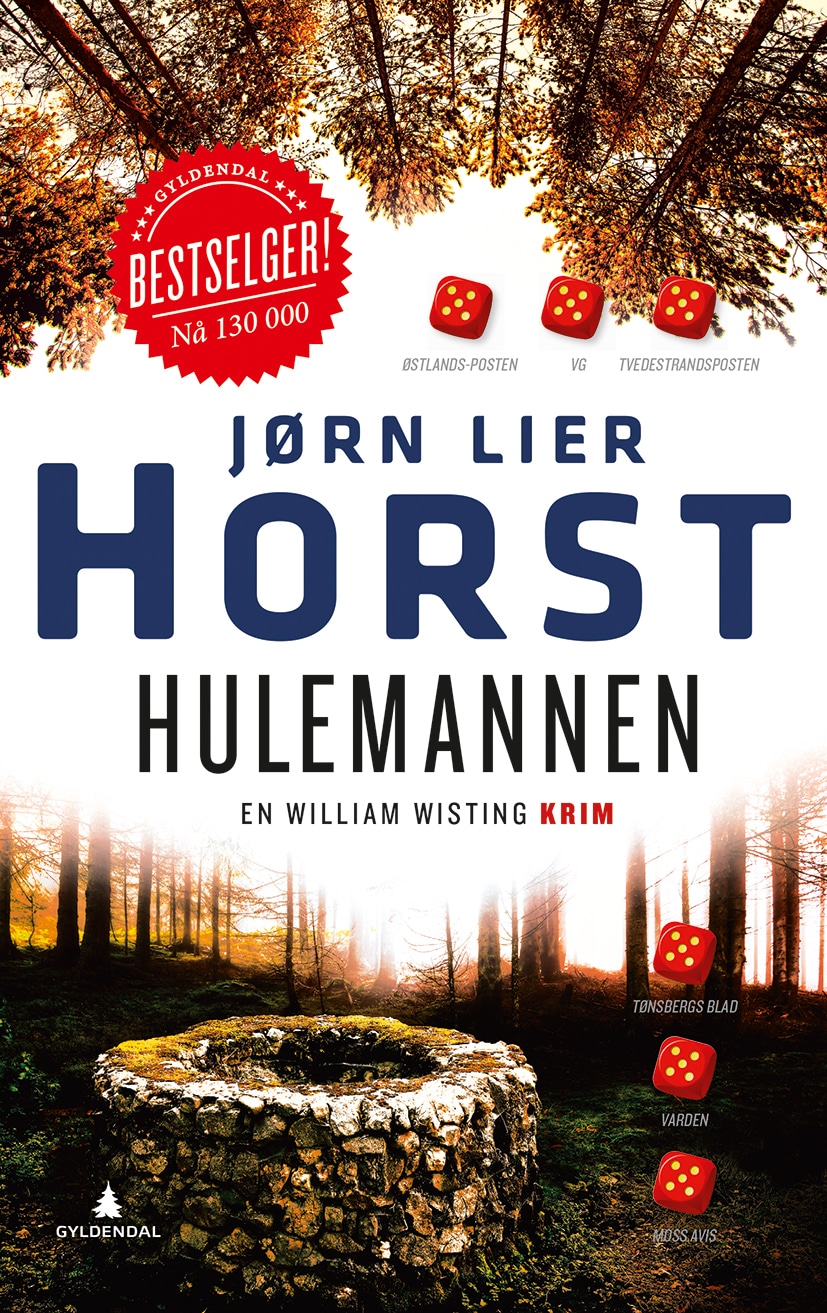 Hulemannen
The Caveman
William Wisting #9
Death has come to William Wisting's neighborhood. Three doors down from the police investigator's home, a man has been found dead in front of his TV, left sitting there for four months. While the police can find no evidence of violence, Viggo Hansen's passing is disquieting in other ways. A man nobody ever noticed, Viggo remains anonymous even in death as the media find other, more eye-catching stories. But one journalist is unable to let go of the case: Line, William Wisting's daughter. She decides to find out who this nondescript man really was.
Whereas Line's research has her digging deep into the past, William Wisting is fully engaged in the present as the body of a man is found in the forest. The man seems to have lain in the glade for quite some time. An unusual find on the deceased sets off one of the most extensive manhunts in Norwegian police history. The only thing that could stop the police in their tracks is if the media finds out what's brewing.
The Caveman is the third book in the Wisting Quartet.
Awards
Longlisted for the Grand Prix de Littérature Policière

France
2019

The Petrona Award

(Best Scandinavian Crime Novel of the Year) UK
2016

Shortlisted for the Norwegian Booksellers' Prize

Norway
2013
Close award list
Reviews
"A thrilling mixture of journalism and police work."

"He is the new Nesbø … smart, fast, tight and scary … a writer who has now found his form, and who knows how to exploit its potential."

"The Caveman is an intense and unnerving read right till the end, with a stylistically confident prose. The book is, quite simply, impossible to put down."

"Another home run from the police officer from Bamble. The Caveman is a novel that's going to distinguish itself strongly on the book market."

"An expertly told story of loneliness and serial killings."

"A new victory for the extraordinarily competent Larvik author."

"A home run from beginning till end."

"A book you simply can't put down."

"Horst has become an atoll of a craftsman when it comes to suspense, preserving the 'whodunnit'-tension from start till finish."

"There's nothing to complain about here in terms of suspense and drama. Jørn Lier Horst knows how to work a story to wake – and keep – the reader's interest."

"Need I even say that with this book Jørn Lier Horst has outdone himself? A thriller that had me both enthralled and nailed to my seat."

"The Caveman fulfils all the expectations that The Hunting Dogs created /…/ When I reluctantly close the book, I can only say that it's good – extremely good. I'm already longing for the next Wisting novel."

"Incredibly thrilling and well-written."

"The novel is a murderously effective page-turner /…/ if it, like its predecessor The Hunting Dogs, receives The Glass Key it would be a well-deserved win."

"Lier Horst is clearly a crime writer who is cut above the rest, both when it comes to building a plot, and in portraying what happens at the edges of society."

"Frighteningly suspenseful."

"Lier Horst is one of the most brilliantly understated crime novelists writing today."

"Up there with the best of the Nordic crime writers."

"If you haven't already, introduce yourself to Norway's Chief Inspector William Wisting – you'll warm to him even though his patch can get pretty cold."

"Not a typical serial killer melodrama."

"May well be the breakthrough book in the UK for this most unusual crime writer."

"Fascinating concept /…/ where a criminal could take over and live the life of a marginalised member of society without being detected."

"It's a thought-provoking book – and, as in the gripping climax, an exciting one, as the two investigations merge in a well-engineered and entirely unexpected way. Then, if you haven't already, do go back and read The Hunting Dogs."
Author

Jørn Lier Horst

Published

2013

Genre

Pages

352

Reading material

Norwegian edition

English edition

Rights sold

Czech Republic, Zlin

Denmark, Modtryk

Estonia, Eesti Raamat

Finland, Otava

France, Gallimard

Germany, Droemer Knaur

Hungary, Animus

Iceland, Draumsýn

Italy, Rizzoli

Latvia, Jumava

Lithuania, Baltos Lankos

Netherlands, Bruna

Norway, Gyldendal

Poland, Smak Slowa

Portugal, Dom Quixote

Romania, Trei

Russia, AST

Slovakia, Premedia

Spain, Penguin Random House

Sweden, Lind & Co

UK, Sandstone

Film rights sold

Norway, Cinenord