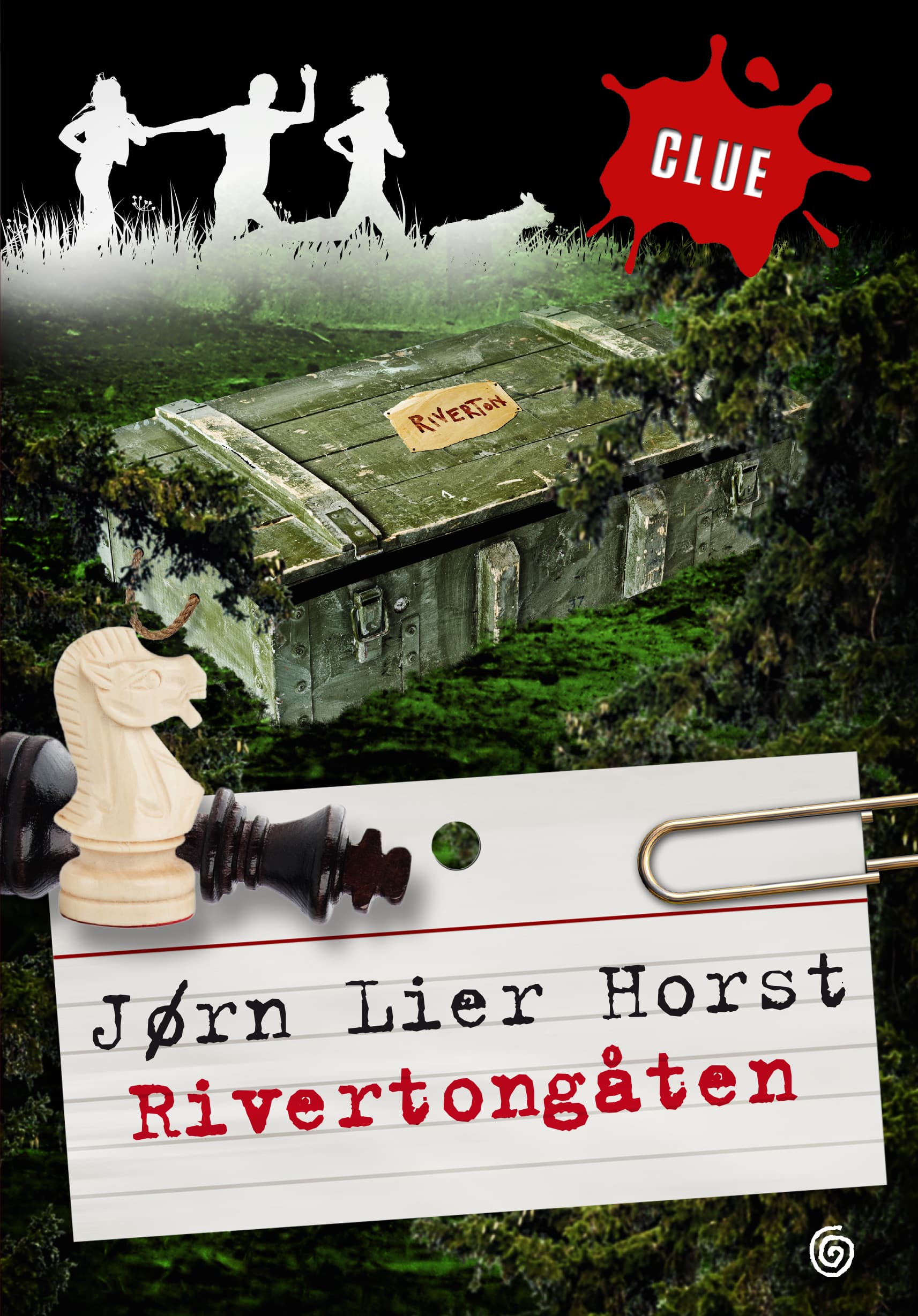 Rivertongåten
The Riverton Mystery
CLUE #7
While out walking in the woods, Cecilia, Leo, Une and Une's dog Egon find an intriguing old wooden chest lodged under the lowest branches of a fir tree. But before they can open it, a group of men dressed all in black comes and snatches the chest right from under their noses. The word Riverton written on top of its lid is their only clue as to who exactly the men are, and what might be inside of the chest.
A heavy snowfall hinders Cecilia, Leo, Une and Egon's investigation. Winter looks like it's come to stay in Schooner Cove, but so has a whole bunch of suspicious guests at the guesthouse The Pearl.
The Riverton Mystery treats the reader to a thrilling hunt for the truth in a deceptively innocent-looking snowy white landscape. The seventh installment in the CLUE series, the novel highlights the philosopher René Descartes' thoughts and his famous "Cogito, ergo sum: I think, therefore I am."
The CLUE series' name comes from the first letter in each protagonist's name: Cecilia, Leo, Une, and Une's dog Egon. In each of the series' books a new mystery and a new ethical question is introduced along with the thoughts of one of the world's most well-known philosophers. The CLUE books are best selling crime fiction for younger readers aged 9-12.
Author

Jørn Lier Horst

Published

2015

Genre

Pages

157

Reading material

Norwegian edition

Rights sold

Greece, Dioptra

Norway, Kagge