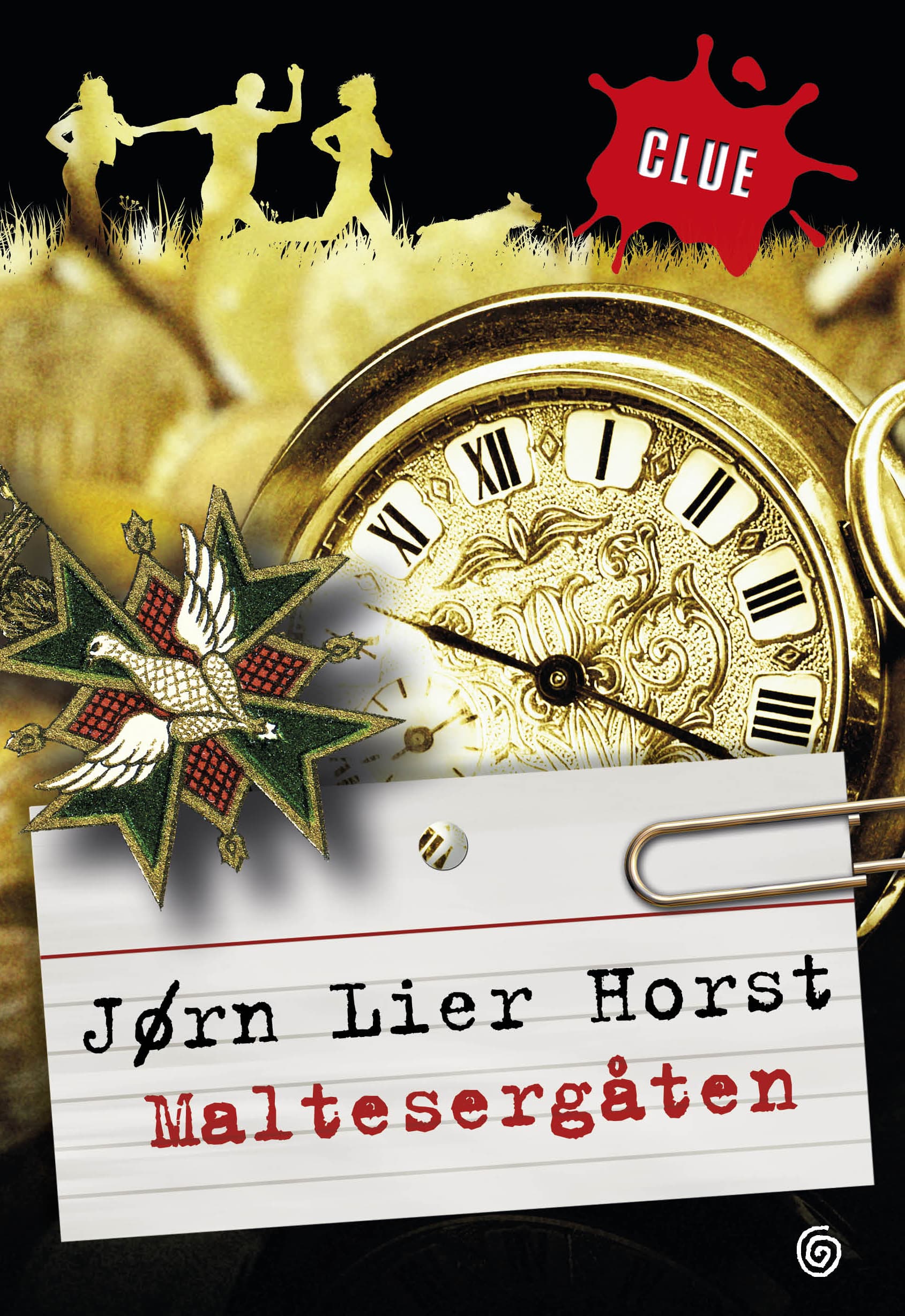 Maltesergåten
The Maltese Mystery
CLUE #2
One of Oslo's biggest jewellery stores is emptied in a break-in. The perpetrators make away with almost 20 kilos of pure gold, a multitude of expensive jewellery and – perhaps most importantly – the Maltese clock, by itself worth more than five million Norwegian kroner. The robbers are caught, but not all of the stolen goods are retrieved. Among the pieces gone missing is the Maltese clock.
The robbery trail leads straight to the obnoxious Levi Hildonen and Schooner Cove. We join the four friends Cecilia, Leo, Une and Une's dog Egon in their nerve-tingling hunt for the missing loot. But the road to the truth and the Maltese clock is a perilous one, lined with escaped prisoners, mysterious guests, a dead man, secret diaries and dark, old passages into bunkers left from the war.
The Maltese Mystery is the second book in Jørn Lier Horst's CLUE series. The series' name comes from the first letter in each protagonist's name: Cecilia, Leo, Une, and Une's dog Egon. In each of the series' books a new mystery and a new ethical question is introduced along with the thoughts of one of the world's most well-known philosophers. The CLUE books are best selling crime fiction for younger readers aged 9-12.
Reviews
"A new well-deserved 5 stars for Jørn Lier Horst /…/ First and foremost thrilling, [possessing] a fluid prose, and as a rich bonus you learn something by reading The Malteser Mystery."
Author

Jørn Lier Horst

Published

2012

Genre

Pages

170

Reading material

Norwegian edition

English translation

Rights sold

Czech Republic, Zlin

Denmark, Forlaget Carlsen

Estonia, Varrak

Finland, Otava

Greece, Dioptra

Iceland, Draumsýn

Italy, Salani

Korea, Dasan

Norway, Kagge

Poland, Smak Slowa

Russia, AST

Spain, Duomo

Sweden, Bonnier Carlsen