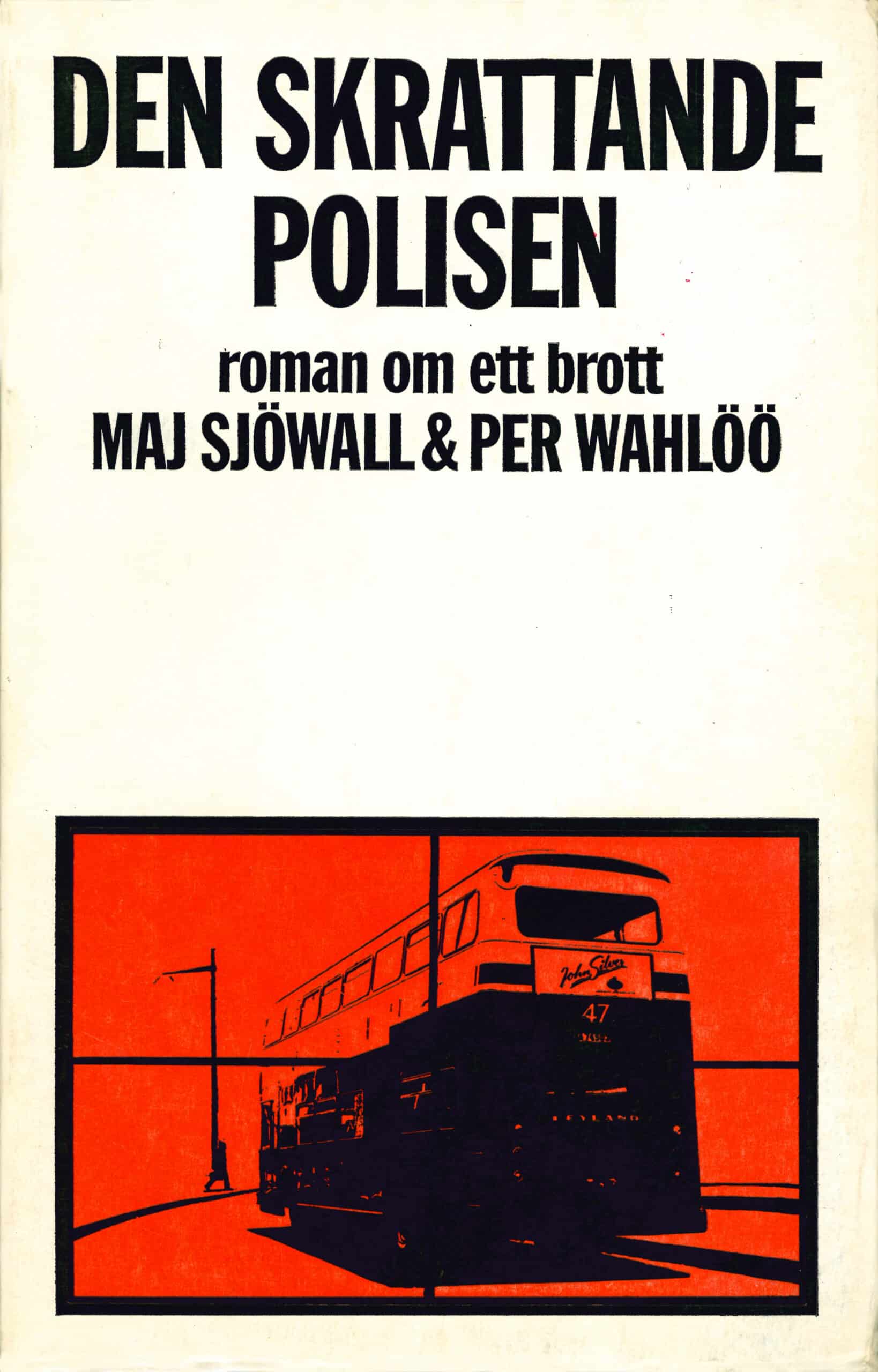 Den skrattande polisen
The Laughing Policeman
Story of a Crime #4
On a cold and rainy Stockholm night, nine bus riders are gunned down by an unknown assassin. The press, anxious for an explanation for the seemingly random crime, quickly dubs him a madman. But Superintendent Martin Beck of the Stockholm Homicide Squad suspects otherwise: this apparently motiveless killer has managed to target one of Beck's best detectives – and he, surely, would not have been riding that lethal bus without a reason.
Critics have called the ten Martin Beck novels among the best in modern crime fiction. Translated into 35 languages, they have sold an estimated ten million copies. The husband and wife team of Per Wahlöö and Maj Sjöwall had an ambitious goal: to record the course of a society's development over a decade. Beginning in 1965, they wrote one 30-chapter mystery every year for 10 years. The 10 books combined were meant to be read as one long 300-chapter novel that amounted to a dissection of Sweden.
The Laughing Policeman, first published in 1968, is the fourth installment in the Martin Beck series.
Introductions by:
Jonathan Franzen
Kjell Ola Dahl
Nicci French
Åsa Larsson
"I sleep with The Laughing Policeman"
–Patti Smith
"I've read The Laughing Policeman six or eight times. Each time I reach the final twist on the final page, I shiver afresh."
–Jonathan Franzen
In 1973, The Laughing Policeman was made into a major American motion picture directed by Stuart Rosenberg and starring Walter Matthau as Martin Beck.
Awards
The Swedish Academy of Crime Writers' Award

(The Best Crime Novel of the Century) Sweden
1993

The Gran Giallo Citta di Cattolica

(Best Mystery Novel of the Year) Italy
1973

The Edgar Allan Poe Award

(Best Mystery Novel of the Year) US
1971

Expressen's Sherlock Statue

(Best Swedish Crime Novel of the Year) Sweden
1968
Close award list
Reviews
"Anyone with an appetite for the police procedural will find this one the best in year!"

"For some time I've felt that among the most impressive detective fiction coming to us from abroad were the Martin Beck novels of Maj Sjöwall and Per Wahlöö. The Laughing Policeman adds another plus to the record. This is a tantalizing, intricate tale, not really a police procedural in the strictest sense but the splendid story of an apparently clueless crime and its investigation by Stockholm's entire homicide squad."

"I revere the Martin Beck mysteries, especially The Laughing Policeman, which I first read at the urging of another of its fans, David Foster Wallace."

"One of the most complex, searching and ultimately depressing studies of crime since Dostoevsky."

"A must reading for anyone who claims to be an admirer of the best detective fiction."

"Martin Beck is a hero whose everyday humanity is almost unique in detective fiction."

"For Beck, as with Maigret, each investigation is less a riddle to be answered than a human situation to be understood … it's all done with immense accomplishment. A welcome addition to the Martin Beck casebook."

"If you haven't read Sjöwall/Wahlöö, start now."
Author

Sjöwall & Wahlöö

Published

1968

Genre

Pages

215

Reading material

Swedish edition

English edition

Rights sold

Denmark, Modtryk

Finland, WSOY

France, Rivages

France, Rivages/Casterman (graphic novel adaptation)

Germany, Rowohlt

Iceland, Forlagid

Italy, Sellerio

Japan, Kadokawa

Korea, Munhakdongne

Netherlands, Lebowski

Romania, Editura Allfa

Russia, Azbooka

Spain, RBA (World Spanish)

Sweden, Piratförlaget

Taiwan, Ecus (Complex Chinese)

Turkey, Ayriksi

UK, Fourth Estate

US, Vintage

Film rights sold

US, Endeavor Content