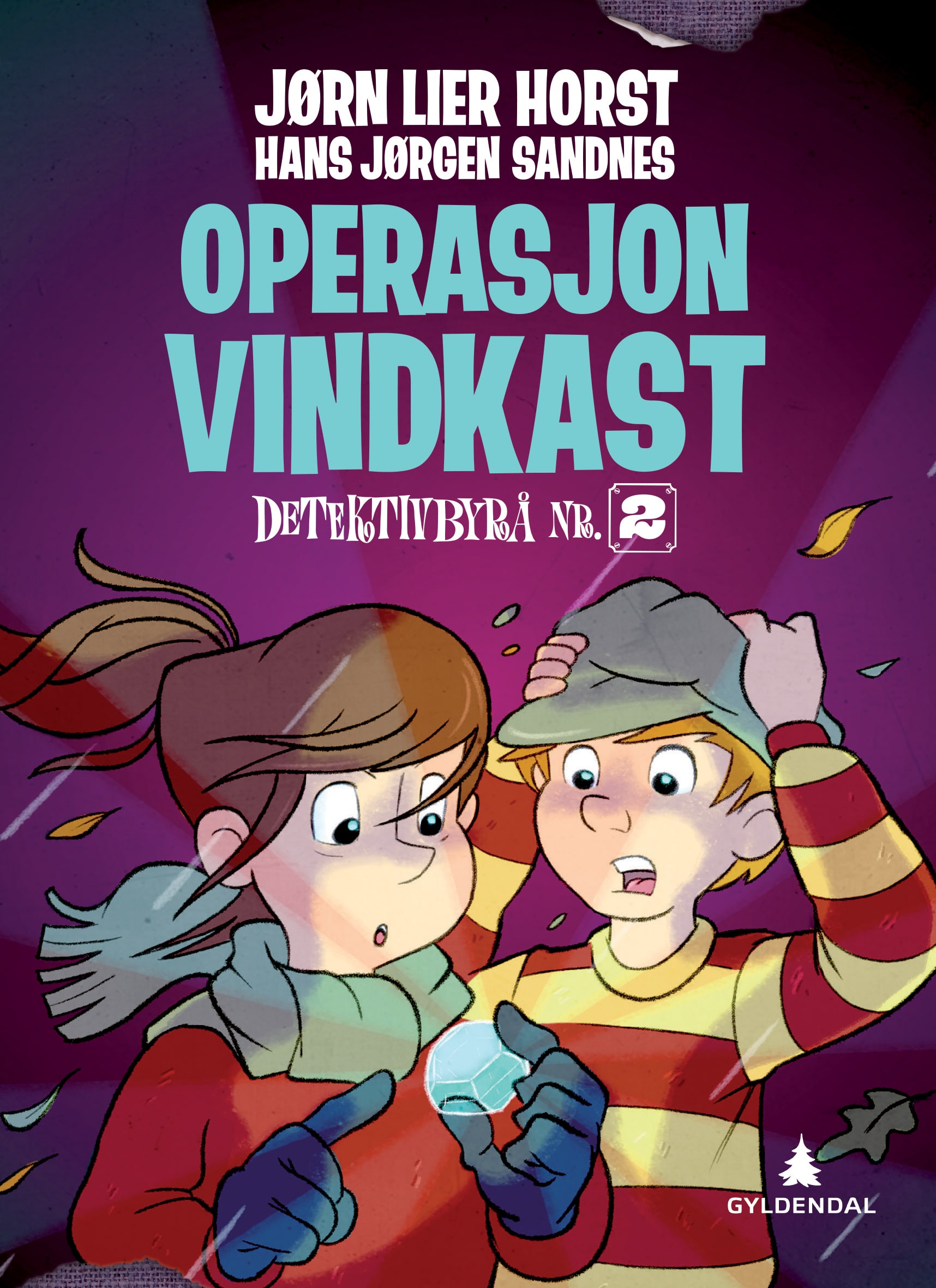 Operasjon Vindkast
Operation Windblast
Detective Agency No. 2 #6
Can Tiril and Oliver catch a burglar – before the break-in even happens?
A piece of paper comes flying on a chilly northern wind. On the paper a suspicious list of items is written. Tiril and Oliver are quick to realize that someone is up to no good – maybe even planning a break-in. But who wrote the note? And when is the break-in going to happen? Can the two amateur detectives stop a burglary before it even happens?
Jørn Lier Horst & Hans Jørgen Sandnes' Detective Agency No. 2 series is crime fiction for the youngest – clever, engaging, and full of thrills! Join our heroes Tiril, Oliver and their dog Ocho as they solve mysteries that have even the adults of Riverton scratching their heads.
Author

Jørn Lier Horst & Hans Jørgen Sandnes

Published

2014

Genre

Pages

104

Reading material

Norwegian edition

Rights sold

Catalonia, La Galera

Estonia, Varrak

Finland, Otava

Greece, Kedros

Norway, Gyldendal

Poland, Media Rodzina

Romania, Editura Paralela 45

Spain, La Galera