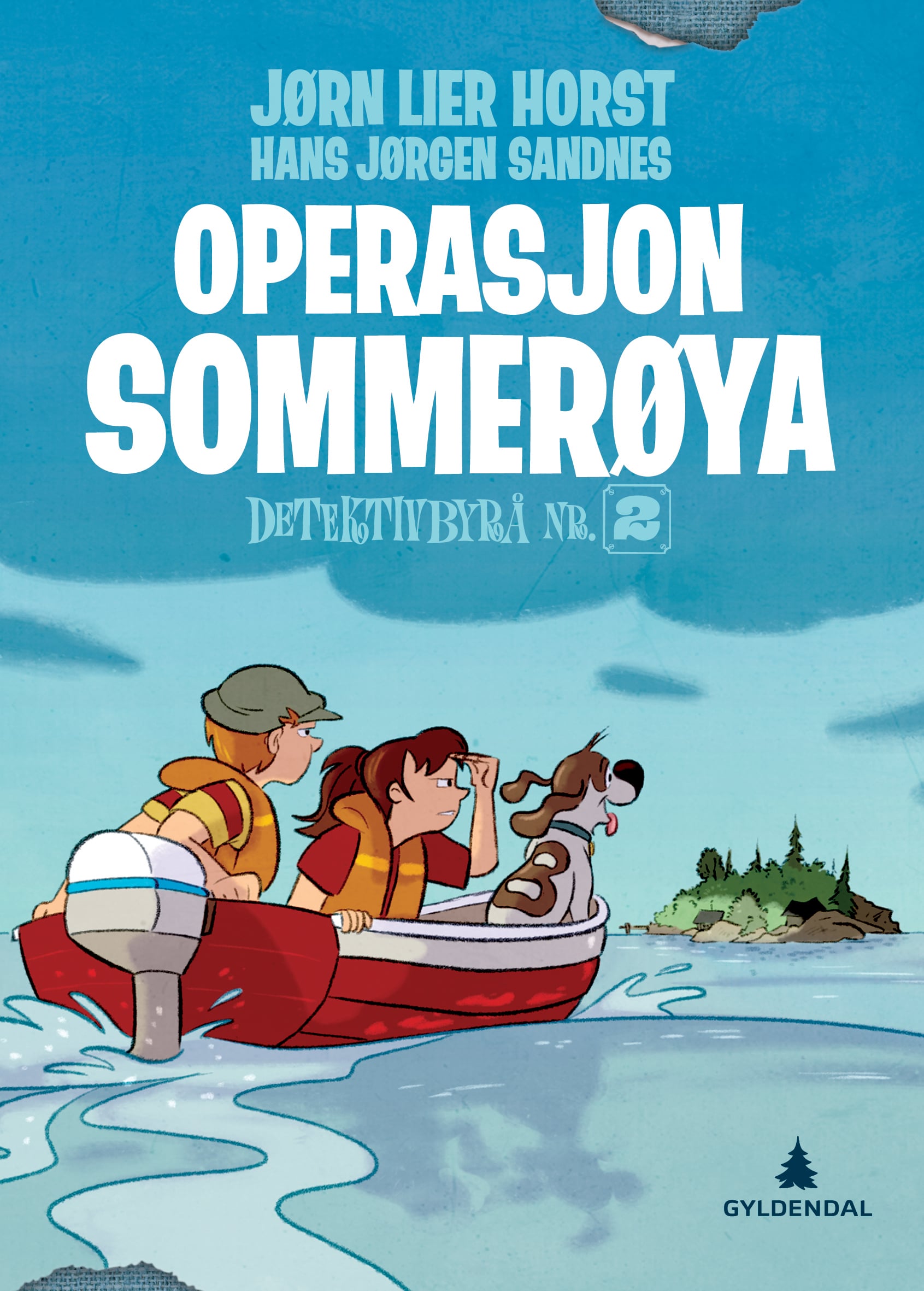 Operasjon Sommerøya
Operation Summer Island
Detective Agency No. 2 #5
Several boats come floating in to Oldpier in Riverton. But where are they coming from? Is something illicit going on at Summer Island?
It's one of the hottest summer days to date. Tiril and Oliver are sitting on Oldpier relaxing when they spot three boats drifting ashore. With no one on board, there is no way to tell who set the boats adrift, or why. Together with their dog Ocho, the detective duo begins their search for an answer. And the clues soon take them to the shadowy Summer Island…
Jørn Lier Horst & Hans Jørgen Sandnes' Detective Agency No. 2 series is crime fiction for the youngest – clever, engaging, and full of thrills! Join our heroes Tiril, Oliver and their dog Ocho as they solve mysteries that have even the adults of Riverton scratching their heads.
Author

Jørn Lier Horst & Hans Jørgen Sandnes

Published

2014

Genre

Pages

112

Reading material

Norwegian edition

Rights sold

Catalonia, La Galera

Estonia, Varrak

Finland, Otava

Greece, Kedros

Hungary, Scolar

Norway, Gyldendal

Poland, Media Rodzina

Romania, Editura Paralela 45

Slovakia, Premedia

Spain, La Galera