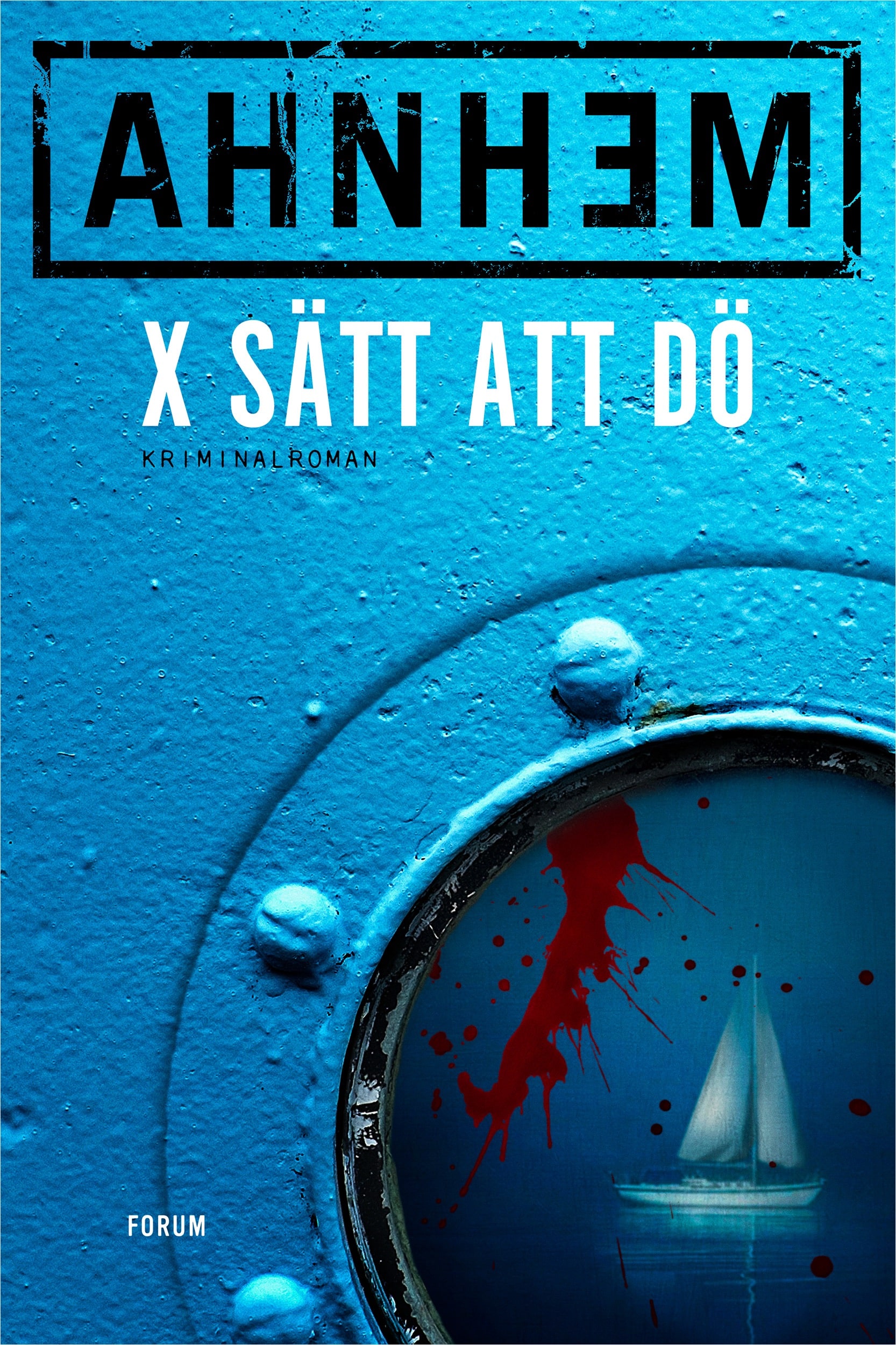 X sätt att dö
X Ways to Die
Fabian Risk #5
Night is about to fall as an inflatable boat sets out from the docks of Råå harbor. Onboard is a man with a sword strapped to his back. His mission has been determined by the dice: One person has to die. Who, he does not yet know.
For weeks the Helsingborg police department has been occupied by multiple parallel, complex investigations. Finally, they believe them to be solved. But when a new murder victim is discovered, the police must face the realization that everything they thought they knew, is wrong.
X Ways to Die, the fifth novel in the hit series about Fabian Risk, picks up just seconds after the end of Motive X. Stefan Ahnhem builds on his powerful crime epos and the ever-expanding universe created around Risk and his colleagues in Öresund as the reader is invited to join the final hunt for the man with the dice.
Awards
Shortlisted for the Mofibo Awards

(Best Crime & Suspense) Denmark
2021

Shortlisted for the Storytel Awards

(Best Suspense) Sweden
2019
Close award list
Reviews
"Ahnhem continues in the same high quality manner as before, and this is a fast-paced thriller that stands out notably also in an international context."

"The way [Ahnhem] constructs his plot is intense and brilliant. /…/ Truly thrilling. Stefan Ahnhem's writing makes you lose your breath."

"X Ways to Die is the most action-packed work of crime fiction I've read in years. It's so exciting and nail-bitingly creepy that I sometimes had to pause the reading. /…/ X Ways to Die truly is an accomplished and well-thought-out crime novel with a bullet-proof plot and a suspense level that unrelentingly rises. /…/ The intensity is unabated from start to finish, and you're so absorbed by the action that you end up looking over your shoulder constantly, trying to hide from the man with the dice."
Author

Stefan Ahnhem

Published

2019

Genre

Pages

500

Reading material

Swedish edition

English edition

Rights sold

Czech, Euromedia

Denmark, Lindhardt og Ringhof

Estonia, Helios

Finland, WSOY

France, Albin Michel

Germany, Ullstein

Greece, Dioptra

Hungary, Animus

Iceland, Ugla

Lithuania, Baltos Lankos

Netherlands, House of books

Norway, Aschehoug

Poland, Marginesy

Romania, Litera

Russia, AST

Slovakia, Ikar

Sweden, Forum

UK, Head of Zeus