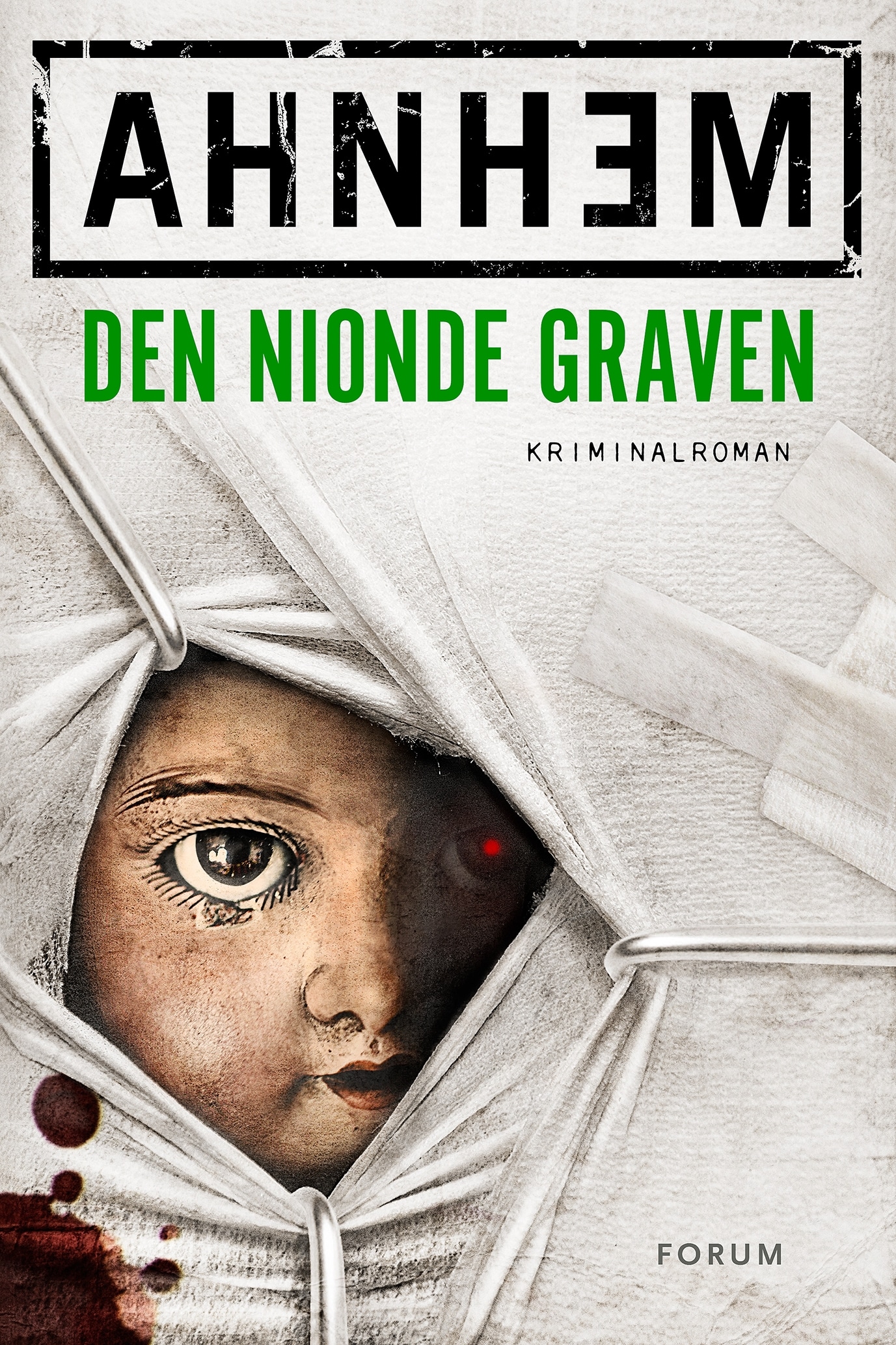 Den nionde graven
The Ninth Grave
Fabian Risk #2
Would you kill for the one you love?
On the coldest day of the year, the Swedish Minister of Justice disappears without a trace from the short walk between the house of Parliament and his car. That same night, a Danish celebrity finds a stranger lurking in her snow-bound home north of Copenhagen. Her body is discovered not long after.
Soon more dead turn up, all missing different body parts. As Criminal Investigator Fabian Risk and Danish counterpart Dunja Hougaard race to put the pieces together, they are dragged into a conspiracy worse than anyone could imagine.
The Ninth Grave is a spine-tingling thriller set six months before the events of Victim Without a Face. It is the second stand-alone novel about Criminal Investigator Fabian Risk.
"It's time for most Scandinavian crime novelists to step aside and for readers of such to look up. Stefan Ahnhem has arrived and he's terrifically compelling. The Ninth Grave is a gripping page-turner of the highest order."
-C.J. Box, author of Vicious Circle and Paradise Valley
Reviews
"Atmospheric and complicated […] with great cop characters and some imaginatively grisly perps."

"Swedish crime writer of the year. Bliss."

"[Stefan Ahnhem] knows suspense, and that is exactly what there is an abundance of in The Ninth Grave. The novel has some truly horrific scenes, and is at its high points such an eerie thriller that chills will run down the reader's spine. A strong prose combined with short, action-packed chapters make the pages fly by, and at times it feels as if you are on the world's fastest roller coaster."

"With Stefan Ahnhem's arrival an heir of Stieg Larsson has finally appeared."

"Not for the faint-hearted."

"Lots of suspense and bloody action quite expertly put together."

"Imagine a mixture of Silence of the Lambs and Seven, and then add some Swedish family angst."

"I am completely convinced that The Ninth Grave too will be a success for the author as well the publisher."

"[Stefan Ahnhem] knows how to craft a polished crime thriller and maintains the suspense level throughout the entire book. The Ninth Grave is a gripping continuation of the debut novel."

"A cleverly composed thriller about extreme revenge."

"Ahnhem jumps – seemingly effortlessly – right over the bar, which was already set high with his first novel Victim Without a Face. /…/ A strong piece from the Scandinavian school."

"Ahnhem's story is as bleak as the depths of a Nordic winter, as gory as a charnel house, and as far removed from the concept of Scandinavian hygge comfort as can be imagined, but still grips like a vice."

"Fans of Scandinavian noir won't want to miss this disturbing thriller."

"Ahnhem is a gifted storyteller, and I thoroughly enjoyed reading the complex whodunnit that's actually set sixth months prior to his first novel featuring the same detective, Fabian Risk. /…/ Ahnhem could very well be our next Stieg Larsson with this thriller that crosses international borders, highlights potential government conspiracy, and features a love that transcends death. Highly recommended."

"Stefan Ahnhem certainly knows the art of telling incredible stories, and his prose is vivid and meticulous. His sense for detail along with the brief sentences and neat reveal of the plot […] all contribute to a great reader's experience. /…/ I can't wait for the next book."

"The dark and cold atmosphere, typically Scandinavian, the tension and the rhythm of the plot makes it an excellent thriller."
Author

Stefan Ahnhem

Published

2015

Genre

Pages

568

Reading material

English edition

Swedish edition

Rights sold

Canada, Anansi

Czech Republic, Euromedia

Denmark, Lindhardt og Ringhof

Estonia, Helios

Finland, WSOY

France, Albin Michel

Germany, Ullstein

Greece, Dioptra

Hungary, Animus

Iceland, Ugla

Italy, Sperling & Kupfer

Japan, HarperCollins

Korea, Korea Economic Daily & Business

Lithuania, Baltos Lankos

Netherlands, Ambo Anthos

Netherlands, House of Books

Norway, Aschehoug

Poland, Marginesy

Romania, Litera

Russia, AST

Slovakia, Ikar

Spain, Roca

Sweden, Forum

Türkiye, Koridor

UK, Head of Zeus

US, St. Martin's Press