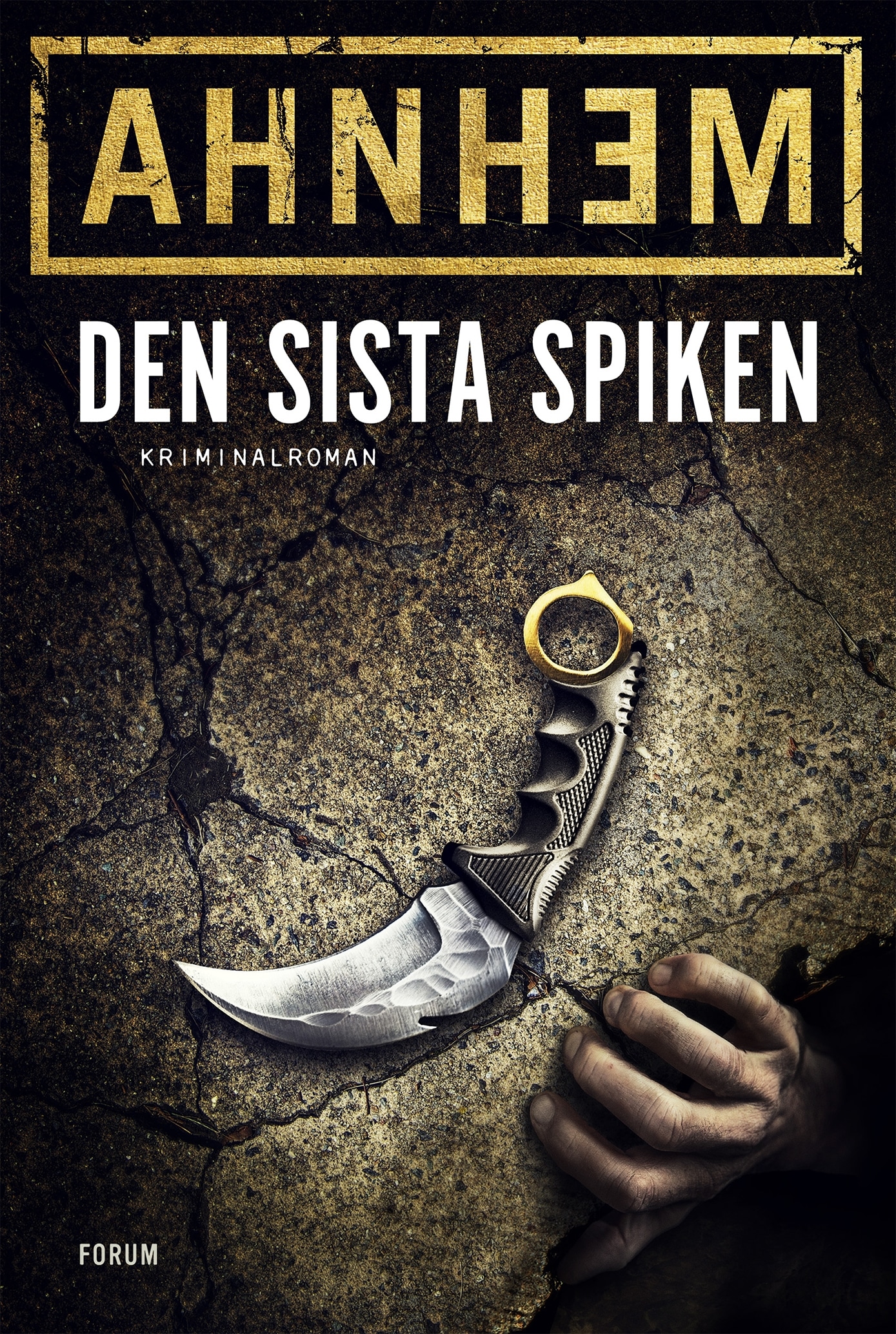 Den sista spiken
The Final Nail
Fabian Risk #6
He has extorted. He has abused. He has raped. He has sacrificed souls as a means to reach the very top. In every way, he is a despicable man. His name is Kim Sleizner and he works as a police chief in Copenhagen.
Dunja Hougaard has gone underground to covertly investigate her former boss, Sleizner. For months, Dunja and her team have been gathering information. When a high-ranking man within the Danish intelligence service and an unknown woman are found dead at the bottom of a lake outside Copenhagen, the trap is finally ready to close. The only question is: whom will it catch? And meanwhile, on the other side of the strait in Helsingborg, the Swedish police Fabian Risk receives a message that changes everything.
Stefan Ahnhem is back with The Final Nail – the sixth and final installment in the internationally bestselling and award-winning Fabian Risk series.
Reviews
"The complex takedown of the villain keeps the pages flying. This is a must for Scandinoir fans."

"Ahnhem has an almost non-Swedish powerful drive in his storytelling and with The Final Nail, he continues to provide us with crime fiction suspense of international top class. This is possibly Ahnhem's sharpest yet. Can be recommended, not least to those who enjoy Stieg Larsson and the Millennium series."

"In The Final Nail, push comes to shove. It's both dramatic and exhilarating when Fabian Risk and Dunja Hougaard each on their own search for clues. /…/ Stefan Ahnhem knows the art of constructing a thrilling story. And that is true also this time. [Ahnhem] succeeds in painting a portrait of a genuinely evil man, who has used all means to reach to the top of the Danish police organization."

"A truly grandiose finale! /…/ I've read all [Fabian Risk novels] with delight, but this is undoubtedly the best. /…/ Even the initial dedication is impressively clever. The prologue is absolutely wonderful, a short story of high class. /…/ The character development is one of the many different kinds of reader-candy found in the narrative. /…/ In additional to a consistently strong language, there are also plenty of neat wordings. /…/ The environmental descriptions are on a completely different level […] it's all depicted with great care and a filmic narrative. /…/ But above all, Stefan Ahnhem is probably most known for his imaginative dramaturgy, for plots where the reader must hold on tightly in order not to be thrown in the fast hairpin turns. /…/ Really enjoyable for an impressed reader."

"If you like the books of Lars Kepler, Jo Nesbo and Chelsea Cain, then this is the book for you. /…/ Nerve-wracking, not for the fainthearted!"
Author

Stefan Ahnhem

Published

2021

Genre

Pages

500

Reading material

Swedish edition

English edition

Rights sold

Czech Republic, Euromedia

Denmark, Lindhardt og Ringhof

Estonia, Helios

Finland, WSOY

France, Albin Michel

Germany, Ullstein

Greece, Dioptra

Hungary, Animus

Iceland, Ugla

Netherlands, House of Books

Norway, Aschehoug

Poland, Marginesy

Romania, Litera

Russia, AST

Slovakia, Ikar

Sweden, Forum

UK, Head of Zeus