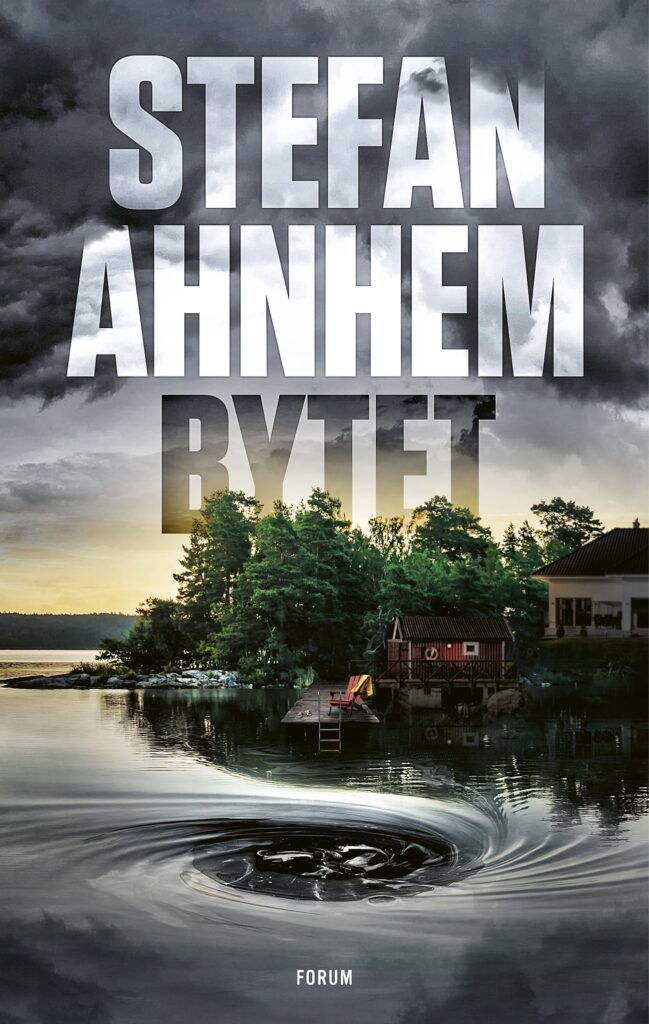 Bytet
Nothing But the Truth
This was just what Carl and Helene needed. A long vacation where they could reconnect with one another. They had just found their dream house in California, and swapped residences with a couple who would spend the summer in their Stockholm Archipelago-villa.
But as soon as they arrive to Santa Cruz, something feels wrong. Did the house really look like this in the pictures? And what does this other couple do in their home? Luckily, he has installed surveillance cameras in every room of the house.
Nothing but the Truth is Stefan Ahnhem's highly anticipated full-length stand-alone novel. A psychological thriller about how our dreams and fantasies can turn against us, to a point where we don't even dare to trust ourselves.
About how promises are made to be broken and how the most beautiful of appearances can crumble by the great forces of passion.
Reviews
"As a reader, you have your suspicions, but the author skillfully succeeds in maintaining the suspense. It's like being a fly on the wall during an extremely dysfunctional couples dinner; sometimes the dialogue gets nagging, but at the same time, it is impossible to stay away."

"After six very successful books with Fabian Risk in the lead, and last year's bonus, An Entirely Different Story, Stefan Ahnhem now shifts gear onto something completely new with Nothing But the Truth. Recognizable from earlier works is that this is a courageous author, he is not afraid to push the thrill-factor. Everything taken for granted is a façade behind which something entirely different is hiding. /…/ Ahnhem once again demonstrates his mercilessly wicked richness of imagination […] No matter the genre, this author provides us with reading-joy in large doses."

"Ahnhem plays with both trust and credibility in a crime novel on the genre's edge."

"A psychological thriller of sky high quality."

"Genuinely terrifying in true Ahnhem-spirit. "

"Forget everything you've read by Ahnhem before: this is new, fresh, and immensely thrilling. And creepy. /…/ Nothing But the Truth is a page-turner that grows, page by page."

"It's an elegant plot that is incredibly skillfully narrated, with macabre little details which at first appear detached from one another, but gradually come together to alter the picture of what's happening."

"Through flashbacks and shifting narrators, you find out that beneath the polished surface there are multiple layers and twists. Ahnhem maintains the suspense whilst inviting the reader to play detective."

"[Ahnhem] builds a story which is put together in such a masterly and fascinating way. Both the twists and turns and moments of surprise are executed with great style and flair. "

"A fascinating and skillfully presented psychological thriller […] where the ending is breathtaking, to say the least."
Author

Stefan Ahnhem

Published

2023

Genre

Pages

446

Reading material

Swedish edition

English translation

Rights sold

Czech Republic, Euromedia

Denmark, Lindhardt og Ringhof

Estonia, Helios

Finland, WSOY

Germany, Ullstein

Hungary, Animus

Iceland, Ugla

Netherlands, House of Books

Norway, Aschehoug

Poland, Marginesy

Slovakia, Ikar

Sweden, Forum

Ukraine, KM Books