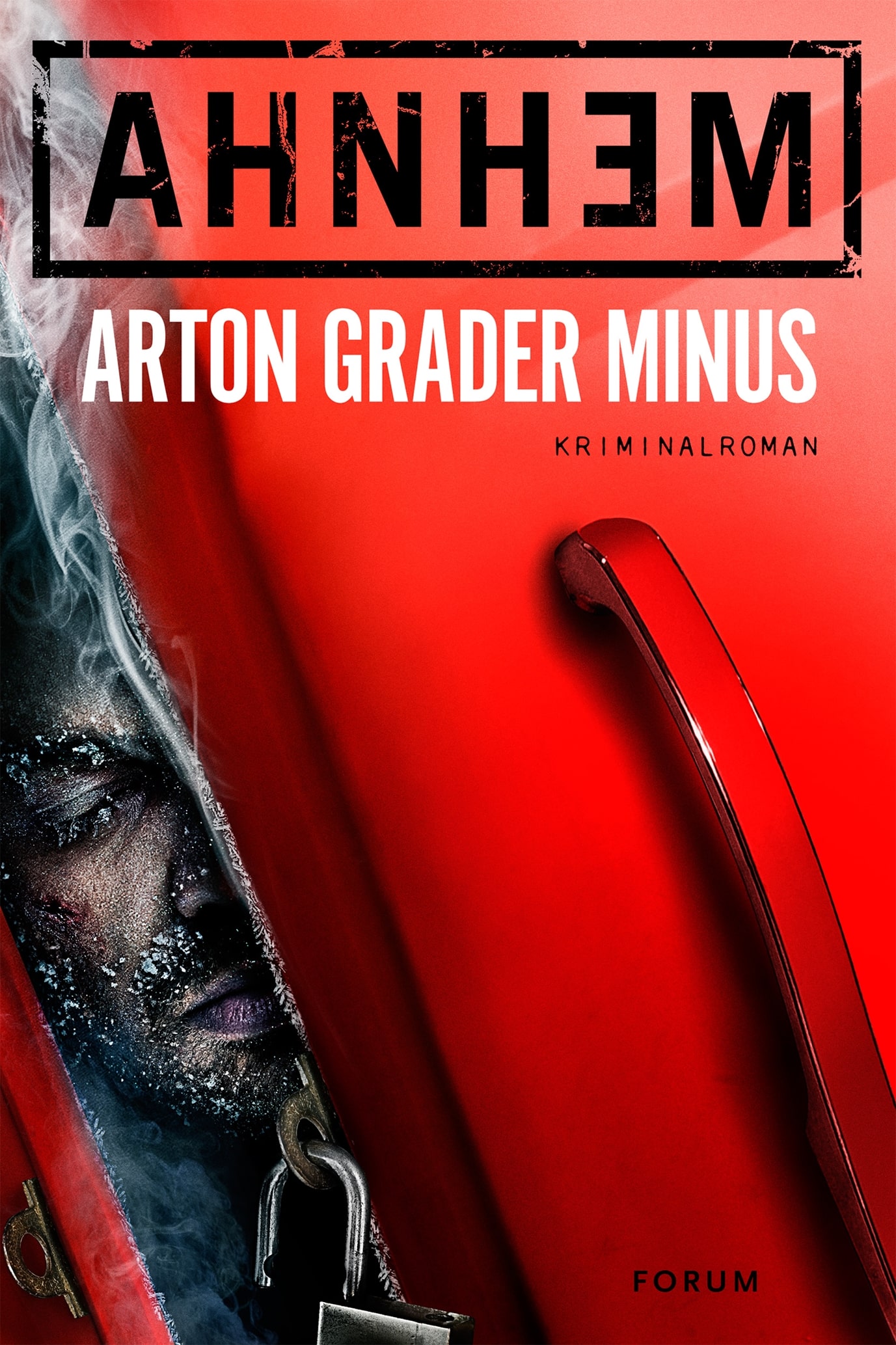 Arton grader minus
Eighteen Below Zero
Fabian Risk #3
A high-speed car chase ends in tragedy as one of the cars drives off the docks in Helsingborg harbor. In the front seat is one of Sweden's most affluent IT-entrepreneurs. Initially the signs point to an accident, but a closer examination of the body shows that it has been frozen. Stranger yet is the time of death: two months before the accident in the harbor.
Two years have passed since the events of Victim Without a Face. Fabian Risk has taken advantage of the quiet at work to focus on patching things up with his family, while across the strait Dunja Hougaard has donned the uniform once more, this time as a police officer. When a homeless person is brutally beaten to death, Dunja can't stop herself from starting an investigation of her own. Before long the clues take her to Sweden and Helsingborg, where Risk is investigating the peculiar case of the frozen millionaire.
Suggestive and chilling, Eighteen Below Zero is the third stand-alone installment in the Fabian Risk series.
Reviews
"Eighteen Below Zero is a fantastic reading experience for thriller fans, signed the talented Swedish author and script writer Stefan Ahnhem. /…/ As a reader, you lose yourself, body and soul, in a story that you will only be able to reluctantly let go of when the last page has been devoured. /…/ The plot, terribly well-constructed, does not let go of the reader for a second. Each character is accomplished, chiseled. /…/ An excellent page-turner that we put down with reluctance, and which fortunately leaves enough doors open for us to hope for a continuation."

"Stefan Ahnhem plunges into the heart of two investigations boosted by suspense and adrenaline that are sure to delight fans of the genre."

"A scriptwriter known for television and cinema, Swedish Stefan Ahnhem has started writing thrillers with equal success."

"I really appreciated Eighteen Below Zero. The unusual premise had me hooked. /…/ I found myself caught by the plot and – almost as important – the character's private lives.  I love how Ahnhem is able to weave all these threads together so easily."

"A visually told thriller with a break-neck pace."

"Eighteen Below Zero is both well-written and exceedingly thrilling."

"Eighteen Below Zero is incredibly well-written and has a plot that will grab hold of the reader with an iron fist and not let go till the very last page. The story is deeply unsettling at times and the mood of the book dark and sometimes despair-filled. The parallel plotline in the novel is also highly suspenseful and is woven into the main story phenomenally well. In summary: a must for all crime fiction fans."

"Stefan Ahnhem has set up a thrilling, increasingly exhilarating hunt for an invisible, conscienceless criminal. / … / The cases are masterfully tied together by Ahnhem. A refined page-turner, ending with a nasty cliffhanger."

"Stefan Ahnhem is more than on a par with his Scandinavian colleagues in terms of suspense and brutality. Nevertheless, he leaves Fabian Risk, his commissioner, pleasantly human. /…/ The result is several equally captivating plot strands."

"Thrilling to the very end!"

"Timeless, original crime fiction."

"Stefan Ahnhem has become one of the best in the genre."

"Eighteen Below Zero is a chillingly thrilling crime novel."

"Ahnhem opens the door to the closed rooms of his characters, to their minds' labyrinths and nooks. And he does so with great success and insight."

"The plot of Fabian Risk's case in Helsingborg is wonderfully well-conceived and excellently executed, with surprises appearing as the case evolves. The suspense lasts till the end also in the parallel case taking place in Helsingør. /…/ [Eighteen Below Zero is] a truly great and madly thrilling reading experience. /…/ I will look forward to the next one in the series."

"I loved Victim Without a Face, the second book in Ahnhem's Fabian Risk series and I snapped up this new novel, which takes place two years later, and read it through in a weekend. If you're not already a fan of this terrific series, start with Book 1, The Ninth Grave, and read all three in a row. With its chilly atmosphere and great plots, you won't be able to rest until you do."

"This Nordic Noir from million copy-selling author and screenwriter Ahnhem is 'unputdownable'. /…/ Edge of the seat stuff."

"Intricately plotted. /…/ Ahnhem unflinchingly unveils the monstrous crimes lurking beneath Scandinavia's seemingly placid surface."

"Will haunt your memory long after you've finished reading. /…/ Hats off to Ahnhem."
Author

Stefan Ahnhem

Published

2016

Genre

Pages

536

Reading material

Swedish edition

English edition

Rights sold

Canada, Anansi

Croatia, Znanje

Czech Republic, Euromedia

Denmark, Lindhardt og Ringhof

Estonia, Helios

Finland, WSOY

France, Albin Michel

Germany, Ullstein

Greece, Dioptra

Hungary, Animus

Iceland, Ugla

Japan, HarperCollins

Lithuania, Baltos Lankos

Netherlands, Ambo Anthos

Norway, Aschehoug

Poland, Marginesy

Romania, Litera

Russia, AST

Slovakia, Ikar

Spain, Roca

Sweden, Forum

UK, Head of Zeus

US, St. Martin's Press