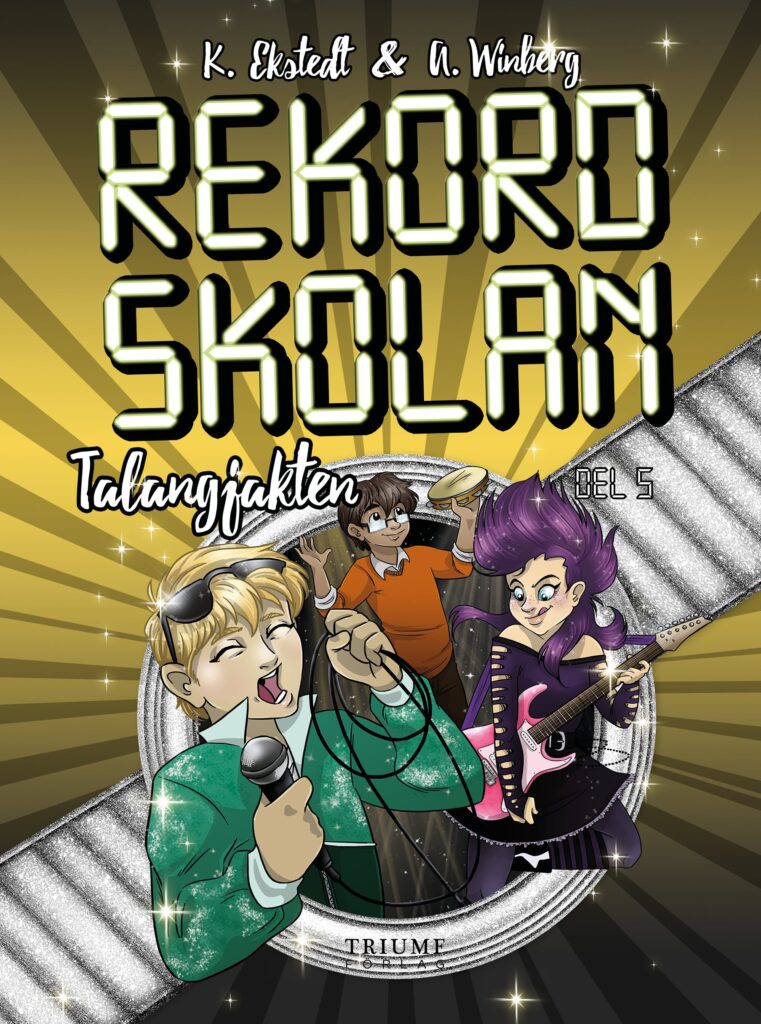 Rekordskolan: Talangjakten
The School of Records: The Talent Show
The School of Records #5
The summer camp is over and it's time for Silje, Rurik and Kostas to return to the School of Records for a new fall semester. And they've finally gotten their pets: the playful puppy dog Wolfie, the twin chameleons Kamino and Kajza, and Rurik's amazing bullfrog that always seems to be on the run.
At the school council, it's decided that the students will compete in a talent show, and Silje can hardly wait until she realizes that Sanji will be the one to sing in her group… But what has become of Vivienna? The carrier pigeons Silje sent out to contact her return without any replies. And will they manage to practice enough that they'll win the big prize in the talent show?
The School of Records is a book series written by Katarina Ekstedt and Anna Winberg, about the School of Records and its unique students. Illustrated in vibrant colors by Carolina Ståhlberg, for readers age 6-9 who are fascinated by the Guinness Book of Records! The School of Records: The Talent Show is the fifth installment in a series about records, friendship, relationships, and adventure!
Author

Sääf Ekstedt

Published

2021

Genre

Pages

75

Reading material

Swedish edition

Rights sold

Denmark, Turbine

Norway, Cappelen Damm

Sweden, Triumf