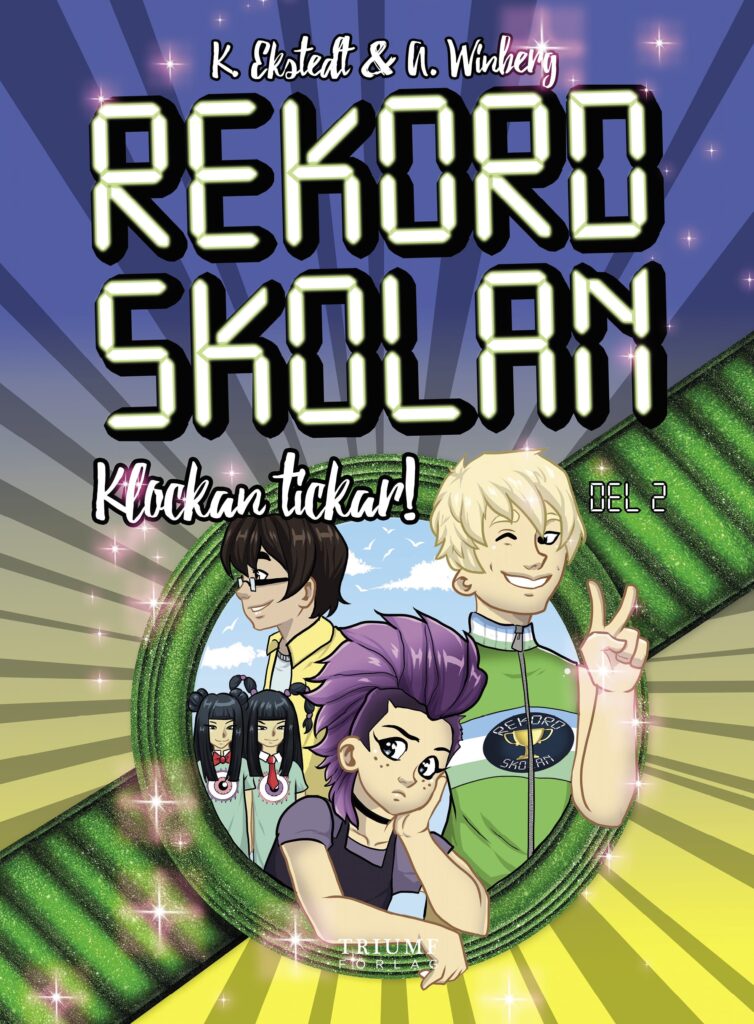 Rekordskolan: Klockan tickar!
The School of Records: The Clock is Ticking
The School of Records #2
Silje, Rurik and Kostas are having a blast at the School of Records. Then Silje's favorite teacher Belle suddenly disappears. The principal Nils Nils raises the alarm and asks all students to look for her. Time is short, for Belle needs to take her medication or her life will be in danger. The search for Belle takes them to various places on the island. Together with Manja and Noah, they encounter record-breaking animals that have escaped the school, wander into underground caves and solve tricky codes. But Belle is nowhere to be found! At the same time, they must work on their records and collect stars in their watches. Kostas discovers that he gets butterflies in his tummy when he hangs out with Manja. Silje barely has time to study for the Polyglot exam. And how will things go for Rurik, who has such a hard time being on time? The only thing that is certain is that the clock is ticking…
The School of Records is a book series written by Katarina Ekstedt and Anna Winberg, illustrated in vibrant colors by Carolina Ståhlberg. For readers age 6-9, who are fascinated by the Guinness Book of Records. The School of Records: The Clock is Ticking is the second installment in a series about records, friendship, relationships, and adventure!
Reviews
"Everything is very fast paced, the turns are quick, and the collaborative exercises are clever and effective. Just like part one, part two ends in an enormous cliffhanger."
Author

Sääf Ekstedt

Published

2019

Genre

Pages

70

Reading material

Swedish edition

Rights sold

Denmark, Turbine

Norway, Cappelen Damm

Sweden, Triumf