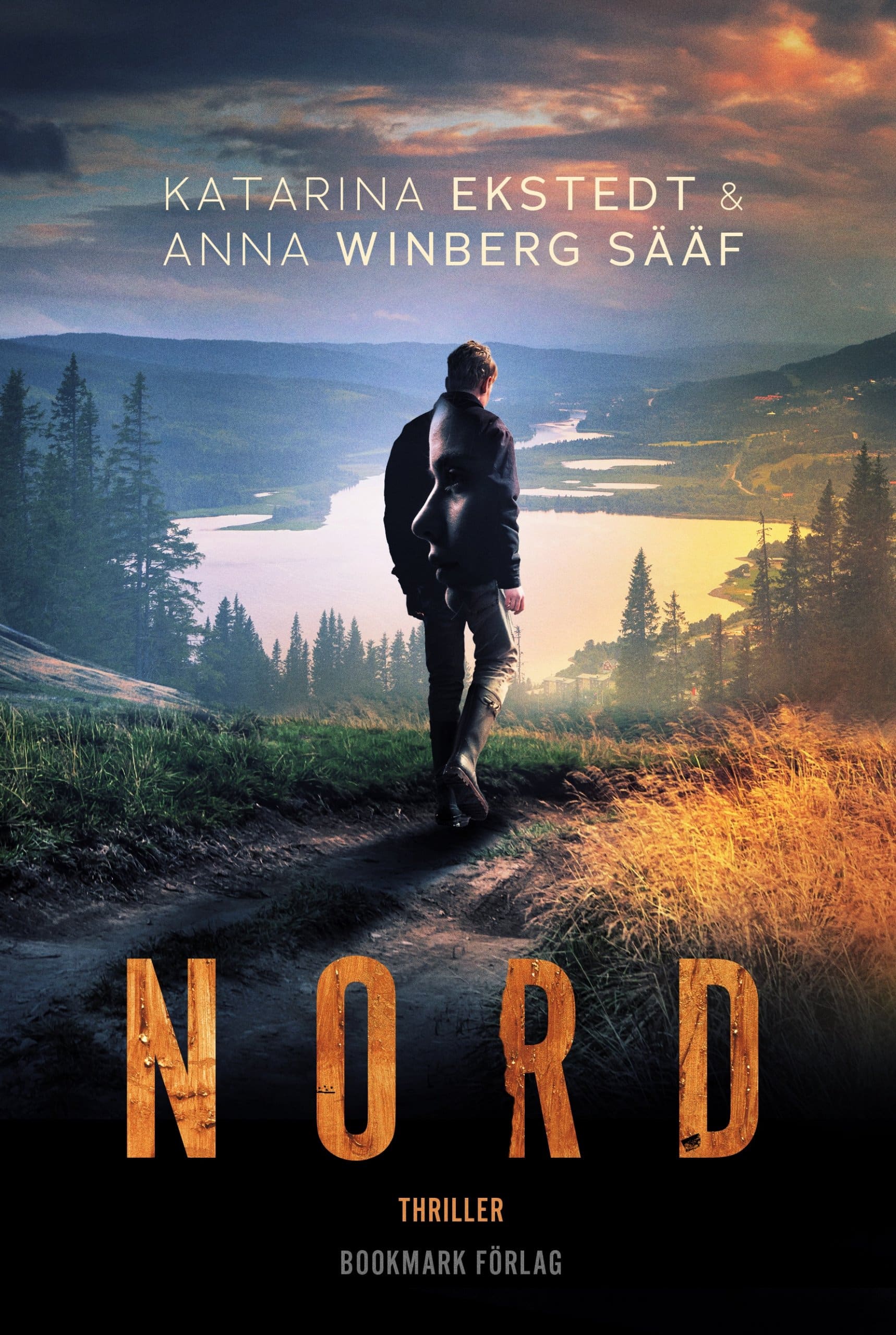 Having been involved in a fatal accident in his teens, Alex has ended up alone, unemployed and with his self-esteem at rock bottom. When he receives a job offer that seems too good to be true, he doesn't hesitate for a second. It is a coveted position as Commis de Cuisine, kitchen assistant, at the world-renowned Michelin-starred restaurant NORD in the Swedish Jämtland mountains.
The job is painstakingly tough, and soon further made complicated by Alex falling for the electrifying owner, Alice Duwal, who's considerably older than Alex and also married. It doesn't take long before Alex realizes that everything is not what it seems. Alice appears to harbour many secrets, and Alex is drawn into a tangle of lies, sex and threats that seems utterly impossible to escape.
Where do you turn for help when your past refuses to let you go?
Nord is a captivating psychological thriller that delves into the dark underbelly of the fine dining scene. It is the first installment in a diptych exploring power abuse, vulnerability, and exploitation.
"There are few books that depict [the restaurant world] well, but here is a thriller debut that does just that. And well. The hierarchies of the kitchen are used to propel the suspense and plot forward, and the storyline, which plays out in Åre, has a nice pace to it. One's mind goes to well-known establishments where sadism and trickery are still everyday business. Excellent entertainment. Order's up!"
-Mons Kallentoft
Reviews
"I had been looking forward to reading Nord, and I wasn't disappointed in the slightest. It ticked all my boxes for what makes the ultimate suspense novel. /…/ A page-turner like no other."

"Nord is a well-written psychological suspense novel with a captivating main character, whose backstory resonates nicely with what happens later in the narrative. The motifs of being manipulated and not being able to escape the situation, as well as being crucified in social media, serves to engage the reader's empathy. The social and geographical environments are well-drawn, especially the work in the restaurant kitchen. The dialogues pack a punch and propel the action forward. The plot lines neatly come together."

"A novel for connoisseurs. /…/ Intrigues, power plays and a lot of good food."

"A fascinating suspense novel with edgy action."

"[Nord] has elements that make the story of this particular astray protagonist feel highly unique and unexpected. The authentic depictions of the competitive restaurant world is one example, where meticulous descriptions of food courses are interspersed with scenes where the kitchen staff exert themselves in the preparations ahead of another celebrity visit. /…/ The authors Katarina Ekstedt and Anna Winberg Sääf manages to uphold a different kind of tension and uncertainty up until the very last page, namely the one about just how badly this can really end. It's often unsettling, on the verge of surreal, but since the plot is set in such an exclusive and isolated restaurant universe, the events feel fully credible given the framing. The fast-paced scenes flow easily and have something cinematic about them. I finished Nord in one go, both curious and anxious on how things would turn out for Alex."

"A stand-out and powerful suspense experience, especially recommended for the foodies. /…/ A unique and strong crime novel experience."

"Nord is a thriller that truly captures the reader. The milieu around Åre is well-depicted and adds to the atmosphere of the novel. The kitchen setting of the starred restaurant is also credible."

"The novel is skilfully composed, the descriptions of the work at the restaurant are nicely woven together with the story of Alex and Alice. The tension is kept up with little means and it's difficult to put the book down as it's almost impossible to figure out what has happened and how Alex will get out of the increasingly difficult situation that he's in."

"An exciting menu – full of sex, lies and culinary delights!"

"Here there's an originality and storytelling joy that is contagious, in a positive way."
Author

Sääf Ekstedt

Published

2022

Genre

Pages

266

Reading material

Swedish edition

English translation

Rights sold

Croatia, Fraktura

Czech Republic, Zlin

Germany, HarperCollins

Serbia, Laguna

Sweden, Bookmark

Ukraine, Anetta Antonenko Publishers

Film rights sold

Sweden, Filmlance