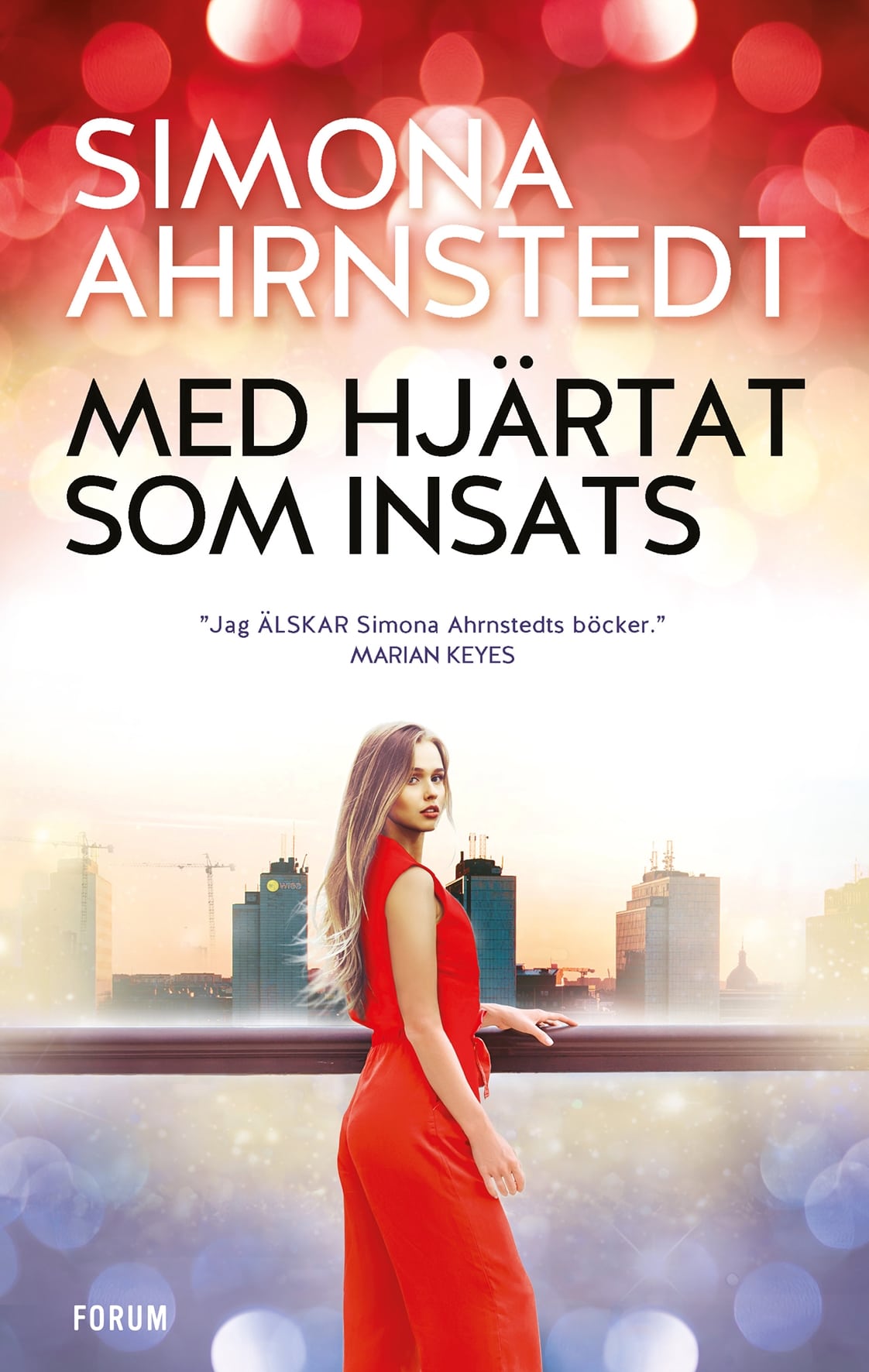 Med hjärtat som insats
Hearts on the Line
Opposites Attract #3
In their early youth, Dessie and Sam were mad about each other. But devastating events at a party decimated their love and tore them apart. As adults, neither of them have quite recovered from the lies. Fifteen years on, Dessie is a highly skilled security expert with frontline experience from war zones all over the world. Occupying a top position in a violent business where women are rare, she's still haunted by traumas that threaten to destroy her.
Sam was the underdog that everyone counted out. Following Dessie's deceit, revenge became his driving force and it fueled him as he created a vast hotel empire. When Sam suddenly finds himself the object of death threats, he becomes in need of a bodyguard. And fate seems determined to bring Dessie his way…
One look at each other is enough for Dessie and Sam to know exactly what's at stake. Now they're playing with their hearts on the line.
Simona Ahrnstedt's Hearts on the Line is a heart racing story about lowering your guard and facing your past. Hearts on the Line is the third installment in the stand-alone series Opposites Attract.
Awards
Feelgoodfredag

(Best Romance Novel ) Sweden
2020

Shortlisted for the Storytel Awards

(Best Fiction) Sweden
2020
Close award list
Reviews
"In [Hearts on the Line] we encounter what Simona writes so well: strong women. /…/ It's modern, the pulse is high and above all Simona is so great at inclusiveness. /…/ And let's not forget the hot sex, the incredibly hot sex. /…/ For those looking for a truly sexy read."

"Ahrnstedt's strength is her ability to maintain the drive throughout the story – and her consistent and enlightened female perspectives."

"Feelgood with excellent commodities: societal commitment, a perceptive portrayal of today's Sweden, steamy romantic scenes. With sharp dialogue, entanglements and a rather dramatic resolution, it is thoroughly entertaining."

"If you happen to have gotten your hands on one of Simona Ahrnstedt's novels, it'll very easily result in you [leaving all else be] and hours later finding yourself lying down, already three hundred pages in."

"Bestselling Simona Ahrnstedt returns with yet another success, in which she per usual blends titillating romance with cozy feelgood in the most perfect way."

"I am outrageously fond of Simona Ahrnstedt's ability to write sexy romance filled with analyses of the gender power system, racism and transphobia. Everything is there in her delightful new novel, Hearts on the Line. "
Author

Simona Ahrnstedt

Published

2020

Genre

Pages

365

Reading material

Swedish edition

Rights sold

Croatia, Fokus

Czech Republic, Metafora

Denmark, Gutkind

Finland, WSOY

Germany, Ullstein

Iceland, Ugla

Latvia, Zvaigzne ABC

Norway, Cappelen Damm

Russia, Eksmo

Serbia, Laguna

Sweden, Forum