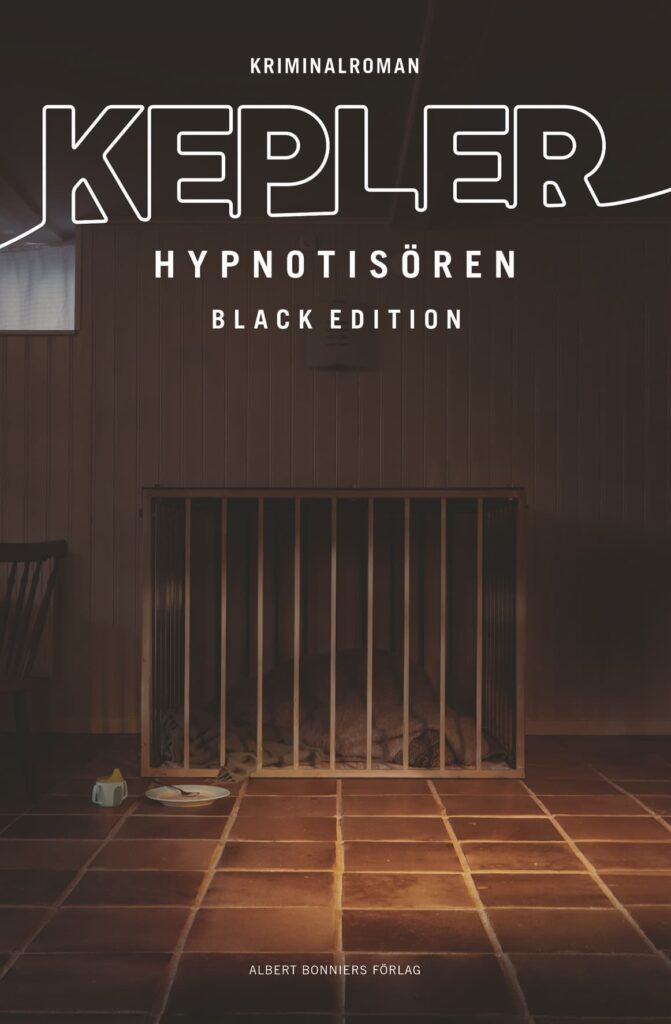 Hypnotisören – The Black Edition
The Hypnotist – The Black Edition
Joona Linna #1
In the frigid clime of Tumba, Sweden, a gruesome triple homicide attracts the interest of Detective Inspector Joona Linna, who demands to investigate the murders. The killer is still at large, and there's only one surviving witness – the boy whose family was killed before his eyes. Whoever committed the crimes wanted this boy to die: he's suffered more than one hundred knife wounds and lapsed into a state of shock. Desperate for information, Linna sees only one option: hypnotism. He enlists Dr. Erik Maria Bark to mesmerize the boy, hoping to discover the killer through his eyes.
It's the sort of work that Bark has sworn he would never do again – ethically dubious and psychically scarring. When he breaks his promise and hypnotizes the victim, a long and terrifying chain of events begins to unfurl.
The No. 1 international bestselling phenomenon, The Hypnotist combines the addictive power of The Girl With The Dragon Tattoo with the storytelling drive of The Silence of the Lambs. This adrenaline-drenched tour de force is spellbinding from the very first page.
This labyrinthine thriller, which starts with Joona Linna recruiting the aid of hypnotist Erik Maria Bark to question a severely injured witness, has to date been published in sixty countries.
Now, its authors have rewritten The Hypnotist to celebrate the novel's 10-year anniversary. The Black Edition will reflect how much Lars Kepler have grown as thriller writers since their debut. The pace has been ramped up, the chapters tightened, the dialogue rewritten, new scenes have been added, and Joona Linna has been given a bigger role.
If you have already read The Hypnotist but wish to return to it once more, you will feel the difference even if the core story naturally remains the same.
If you haven't read The Hypnotist, this is the version to choose.
The Black Edition is the new official The Hypnotist.
Author

Lars Kepler

Published

2019

Genre

Pages

537

Reading material

Swedish edition

Rights sold

Arab World, HBKU Press

Bangladesh, Kaloharaph

Canada, McClelland & Stewart

Catalonia, Ara

China, Beijing Fonghong Media

Croatia, Fraktura

Czech Republic , Host

Denmark, Gyldendal

Estonia, Pegasus

Finland, Tammi

France, Actes Süd

Germany, Lübbe

Greece, Patakis

Hungary, Animus

Iceland, Forlagid

Israel, Modan

Italy, Longanesi

Lithuania, Lectio Divina

Macedonia, Matica

Netherlands, Cargo

Norway, Cappelen Damm

Poland, Dolnoslaskie

Poland, Porto

Romania, Editura Paralela 45

Russia, Corpus

Serbia, Vulkan

Slovakia, Ikar

Spain, Penguin Random House

Sweden, Albert Bonniers

UK, HarperCollins

Ukraine, KM Books

US, Knopf