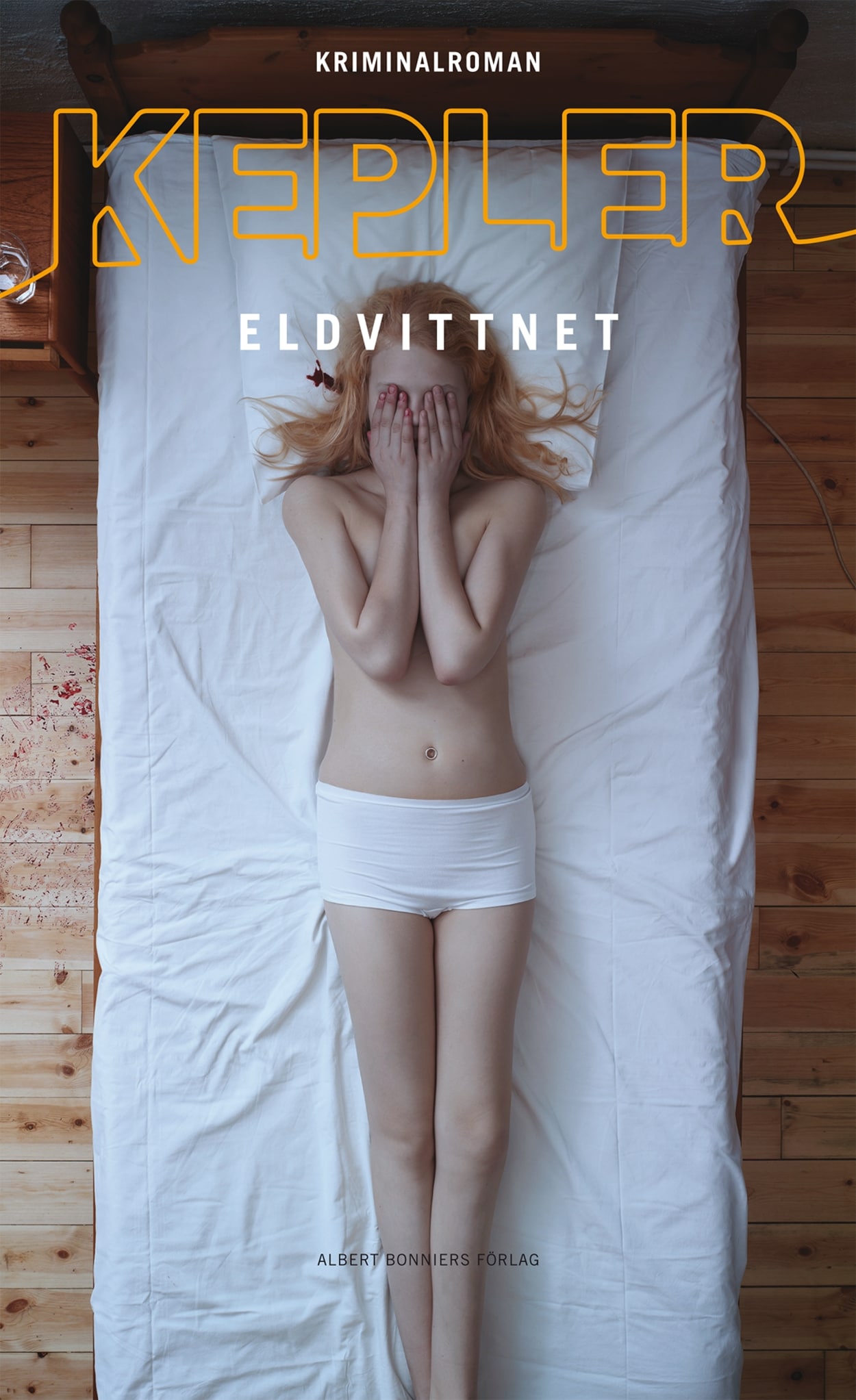 Eldvittnet
The Fire Witness
Joona Linna #3
Flora Hansen makes her living masquerading as a medium. Yet when a young woman is brutally murdered at a rural home for wayward girls, she begins to suffer visions that are all too real. She calls the police, claiming to have seen a ghost, but Detective Inspector Joona Linna is the only one who listens. The case seems obvious to everyone: Another girl fled the home on the night of the killing and left behind a bloody hammer under her pillow. But Hansen insists that the murder weapon was, in fact, a stone. Linna refuses to accept the easy answers, and his search leads him into darker, more violent territory – and to a shocking confrontation with a figure from his past.
A singular sensation within the crime fiction world and a No. 1 international bestseller, The Fire Witness is the third installment in the explosive series about Detective Inspector Joona Linna.
The Fire Witness was the most sold crime novel in Sweden of 2011.
Awards
Shortlisted for the Swedish Academy of Crime Writers' Award

(Best Swedish Crime Novel of the Year) Sweden
2011
Close award list
Reviews
"Indeed, any reader expecting to read a chapter of The Fire Witness before bed will find himself still reading at sunrise. It is one of those rare novels that is truly is difficult to put down. /…/ The best crime novel features a multitude of puzzles within puzzles. The Fire Witness is one of the best."

"[The Fire Witness] is a knockout example of the thoughtful plotting and character development, genius investigation, and unflinching examination of human evil common in Scandinavian crime fiction. But it's the mixture of relaxed, witty dialogue and raging action scenes that will draw American readers who believe the Scandinavian subgenre is too moody for their taste."

"A rich, nuanced tale, ideal for beach reading, just as long as the beach doesn't harbor too many shadows."

"Haunting /…/ Refuses to let go."

"The Fire Witness is intelligently plotted and much better written than most thrillers in this genre. It rattles along at a terrific pace for 500 pages, never letting up for a moment. /…/ Scandi noir at its best."

"[The Fire Witness] is a must-read for Nordic Noir enthusiasts."

"A suspenseful and taut thriller of the highest order."

"Fast paced, gruesome and haunting /…/ [The Fire Witness is] not for sensitive readers, and do keep your lights on while you read!"

"This is high quality crime fiction, so excellently carried out that it can be recommended both for readers who like to unravel puzzles and readers who long for loads of chilling action."

"The unveiling of this heart of darkness in the middle of Sweden is masterfully executed, and literally begs for an adaptation directed by someone in the league of Scorsese."

"The Swedish author team who call themselves Lars Kepler delivers quality thrills in their third crime novel. There is as much action in the dialogue as in the plot and the tension curve is tight."

"Everything works in the new thriller from the author duo behind the pen name Kepler."

"The writing is tight and the pace is fast. The book is long, but not long enough /…/ Joona Linna is here to stay."

"It is well-composed and gripping and contains all the ingredients the average thriller could wish for."

"For those who love a good crime novel, read the book in one sitting if possible, because it's impossible to put down."

"It's like falling in a violent stream, you get caught up and can hardly breathe."
Author

Lars Kepler

Published

2011

Genre

Pages

561

Reading material

Swedish edition

English edition

Rights sold

Albania, Dituria

Arab World, HBKU Press

Bangladesh, Iha Prokash

Brazil, Intrinseca

Bulgaria, Enthusiast

Canada, McClelland & Stewart

Catalonia, Ara

Croatia, Fraktura

Czech Republic, Host

Denmark, Gyldendal

Estonia, Pegasus

Finland, Tammi

France, Actes Sud

Germany, Lübbe

Greece, Patakis

Hungary, Cartaphilus

Hungary, Animus

Iceland, Forlagid

Israel, Modan

Italy, Longanesi

Japan, Hayakawa

Lithuania, Lectio Divina

Netherlands, Cargo

North Macedonia, Matica

Norway, Cappelen Damm

Poland, Dolnoslaskie

Portugal, Porto

Russia, Corpus

Serbia, Vulkan

Slovakia, Ikar

Slovenia, HKZ

Spain, Penguin Random House

Sweden, Albert Bonniers

Turkey, Pegasus

UK, HarperCollins

Ukraine, KM Books

US, Knopf

Film rights sold

US, Hardy, Son & Baker / Apple TV+