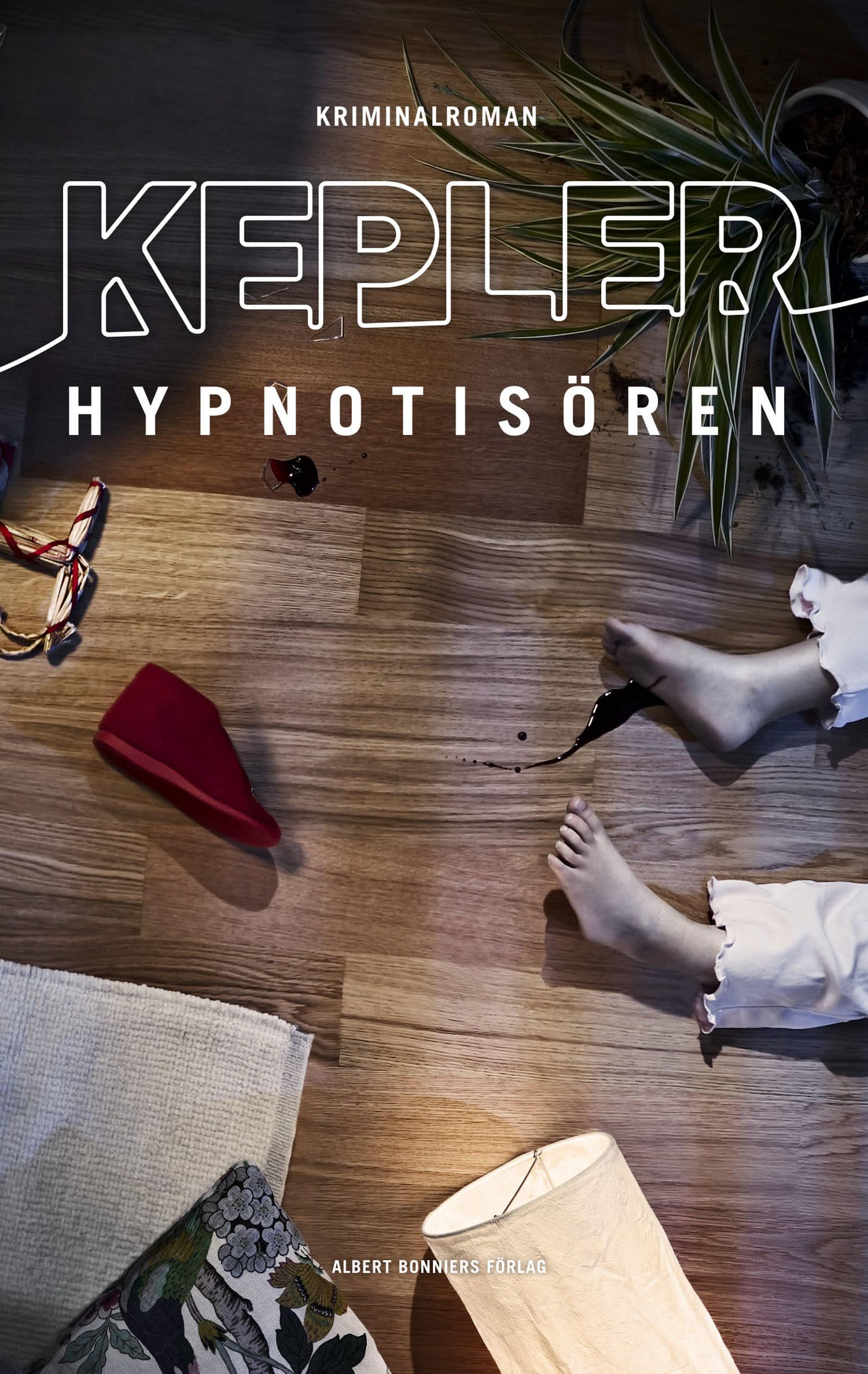 Hypnotisören
The Hypnotist
Joona Linna #1
In the frigid clime of Tumba, Sweden, a gruesome triple homicide attracts the interest of Detective Inspector Joona Linna, who demands to investigate the murders. The killer is still at large, and there's only one surviving witness – the boy whose family was killed before his eyes. Whoever committed the crimes wanted this boy to die: he's suffered more than one hundred knife wounds and lapsed into a state of shock. Desperate for information, Linna sees only one option: hypnotism. He enlists Dr. Erik Maria Bark to mesmerize the boy, hoping to discover the killer through his eyes.
It's the sort of work that Bark has sworn he would never do again – ethically dubious and psychically scarring. When he breaks his promise and hypnotizes the victim, a long and terrifying chain of events begins to unfurl.
The No. 1 international bestselling phenomenon, The Hypnotist combines the addictive power of The Girl With The Dragon Tattoo with the storytelling drive of The Silence of the Lambs. This adrenaline-drenched tour de force is spellbinding from the very first page.
One of TIME Magazine's "Top 10 Fiction Books of 2011".
One of the Wall Street Journal's "Top 10 Mysteries of 2011".
"A creepy and compulsive crime thriller"
–Mo Hayder
Reviews
"Not surprisingly, Lars Kepler is being billed as the successor to Stieg Larsson. But Kepler, actually the pseudonym for a Swedish husband-and-wife writing team, casts a subtler, creepier spell than his countryman. /…/ Kepler has a remarkable feel for physical cruelty, and his ability to delve into a psychotic's mind is truly shocking. Larsson is destined to have many heirs… Kepler is by far the best. /…/ It's that good. It's the hard stuff."

"The brutal slaying of gambling addict Anders Ek, his wife, and his younger daughter propels this outstanding thriller debut /…/ A well-integrated subplot involving a gang of terrifying boys and girls adds to the suspense. Readers will look forward to seeing more of Linna in what one hopes will be a long series."

"Belongs on every international crime fan's reading list."

"A new star enters the firmament of Scandinavian thrillerdom, joining the likes of Larsson, Nesbø and Mankell."

"Full of surprises and more than enough twists to keep those pages turning well into the night."

"A worthy addition to the ever-expanding ranks of Scandinavian crime fiction. Expect caffeinated beverages, inclement weather, and severed limbs."

"Does the world really need another Swedish thriller? The spellbinding exploits of Detective Inspector Joona Linna and the hypnotist he hires to solve a murder make the answer clear."

"Ferocious, visceral storytelling that wraps you in a cloak of darkness that almost blots out the light, but still feeds the imagination. It's stunning."

"All the hallmarks of a classic /…/ Tense, clever and multilayered /…/ This is crime writing at its most devilishly involving."

"[A] chillingly realistic tale of madness and desperation."

"A very, very dark story. You won't be able to stop shivering after reading this."

"The most hypnotic thriller I've read this year."

"A dive into the cold and dark waters of the human mind."

"The Hypnotist is riveting, not only because of its breathtaking rhythm of storytelling, but mostly because of Detective Inspector Joona Linna, a cop truly worthy of a series of novels."

"The Lars Kepler duo have created a dark and even at times oppressive atmosphere with rapidly alternating scenes and complex but realistic characters, which constitute a superbly crafted drama that culminates in the most unexpected way."

"Lars Kepler manages to ingeniously connect, through their characters' and plot's deployment, the past and the present in a cliffhanging thriller where humanity prevails"

"Incredibly suspenseful and well written."

"It seems like we have to keep another author in mind: Lars Kepler. With The Hypnotist, he has delivered an amazing debut."

"Brilliant, well-written and very satisfying. A superb thriller."

"If you don't get carried away by this book, the question is whether you like the crime thriller genre at all."

"If you are only going to read one book this year, you should consider making it The Hypnotist."

"The Hypnotist is enormously thrilling, incredibly well-constructed and written."

"This really is a masterpiece of a book."

"[A] well written and intensely exciting crime novel, skillfully executed /… / It's as if I've been hypnotized to say: Buy The Hypnotist."

"The story makes unexpected twists and turns, and is both original and supremely well told."

"The plot is a worthy action thriller, and the mental landscape is pure nail-biting horror."

"One of this season's strongest Nordic crime novels."
Author

Lars Kepler

Published

2009

Genre

Pages

571

Reading material

Swedish edition

English edition

Rights sold

Arab World, HBKU Press

Bangladesh, Kaloharaph

Brazil, Intrinseca

Bulgaria, Enthusiast

Canada, McClelland & Stewart

Catalonia, Ara

China, Beijing Fonghong Media

Croatia, Fraktura

Czech Republic, Host

Denmark, Gyldendal

Estonia, Pegasus

Finland, Tammi

France, Actes Sud

Germany, Lübbe

Greece, Patakis

Hungary, Animus

Iceland, Forlagid

Indonesia, Indraprasta

Israel, Modan

Italy, Longanesi

Japan, Hayakawa

Lithuania, Lectio Divina

Netherlands, Cargo

North Macedonia, Matica

Norway, Cappelen Damm

Poland, Dolnoslaskie

Portugal, Porto

Romania, Editura Paralela 45

Russia, Corpus

Serbia, Vulkan

Slovakia, Ikar

Slovenia, HKZ

Spain, Penguin Random House

Sweden, Albert Bonniers

Turkey, Pegasus

UK, HarperCollins

Ukraine, KM Books

US, Knopf

Film rights sold

US, Hardy, Son & Baker / Apple TV+