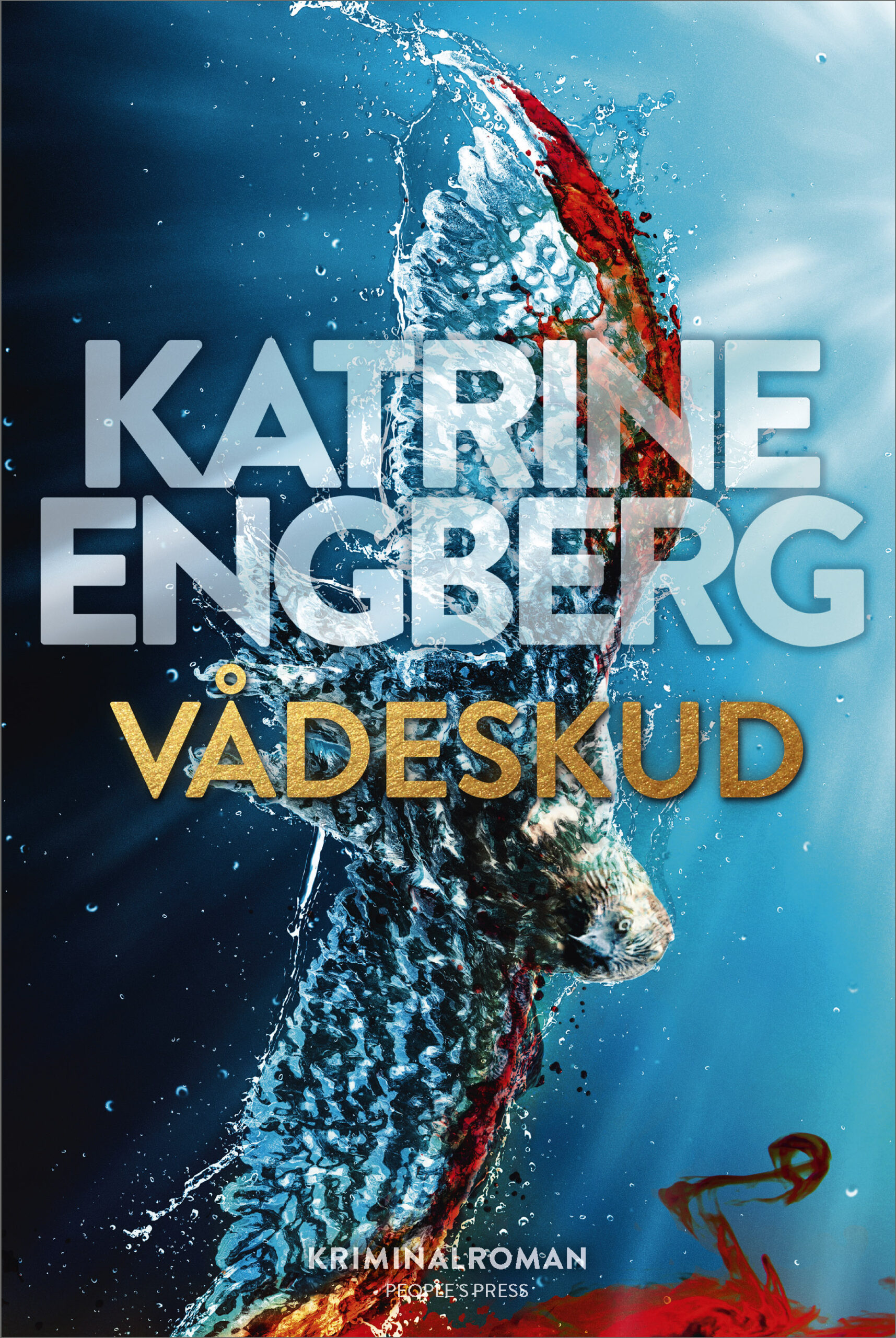 Vådeskud
The Harbor
The Copenhagen series #4
It is a beautiful day in April when 15-year-old Oscar disappears. A typical neglected middle child, Oscar is initially thought to have run away from home. But the police cannot ignore the signs pointing to something more sinister. Has the teen been taken against his will? The police have only one piece of evidence to tell them where he is: an ambiguous quote from a novel.
In The Harbor, Katrine Engberg's talented investigators Jeppe Kørner and Anette Werner reunite with Esther de Laurenti once more to uncover the truth of a mysterious kidnapping case with unexpected depths.
Katrine Engberg's The Harbor is the fourth novel about the Police Sergeants Jeppe Kørner and Anette Werner.
Reviews
"The Harbor showcases [Engberg's] considerable narrative gifts. Her characters are complex and prone to making bad but understandable personal decisions. Her writing is crisp and efficient; the pace, while brisk, still leaves room for third-act surprises. Reading Engberg feels like reading early Jo Nesbo, getting in on the ground of a major crime-writing career."

"[E]ngrossing /…/ The plot takes some unexpected turns as the detectives unearth some shocking secrets /…/ en route to the satisfying conclusion. Readers will eagerly await Jeppe and Anette's next case."

"A masterpiece of Nordic noir."

"The Harbor continues the terrific Kørner And Werner series with both a chilling tale of crime, and a sensitive exploration of troubled souls under immense pressure to hide their weaknesses /…/ Engberg knows how to depict deeply flawed yet still eminently human and relatable characters, even as she brings us on a non-stop thrill ride through Copenhagen's seamy underbelly /…/ This series perfectly balances Scandi-noir crime with heartfelt family drama."

"[Katrine Engberg's] debut novel, The Tenant, was published in 2016 and received praise from the critics. [Stray Bullets] will most likely garner the same positive critiques, and it will – thank goodness – be followed by more installments, because this is a page-turner you cannot resist."

"Stray Bullets […] definitely helps to cement the author's position in the upper half of the Scandinavian crime fiction hierarchy. This is solid, Danish quality. /…/ A both vivid and engaging story. The threads between those involved twist in many and surprising ways, in a storyline that is cleverly laid out and steadily built. And there is still room for several supporting characters who give the plot color, like the curious pensioner Esther de Laurenti who is happy to give investigator Jeppe Kørner good advice. Katrine Engberg also has a great ability to portray young people in a credible way, both boys and girls. /…/ Great entertainment all the way, and the resolution of the case is both credible and contemporary. In short, Katrine Engberg is one of the best I have read in Danish crime fiction in a while."

"Stray Bullets is both intelligent, varied, insightful, and very suspenseful. Full of humor, too, in its own bleakly existential way. /…/ In most crime novels, the often miserable lives of the detectives can be a nightmare. I don't experience that here. Engberg's novel is cleverly psychological, and it doesn't linger too long on banalities. She maintains the pace of the novel with varied scenes and an odd and diverse cast of characters. /…/ The plot is both suspenseful and surprising, with many red herrings and possible resolutions."

"Sharp dialogue, humor, and a language that is at times almost poetic."

"A truly thrilling crime novel."

"Engberg deserves kudos for bringing fine culture into a genre that has often been shunned for being the opposite. /…/ She is one of the writers who stand out most clearly on the crime writing scene at the moment. And she will no doubt hold on to this status with this piece of well-researched contemporary Copenhagen literature, with which she manages to both entertain and enlighten. /…/ [Engberg] will be the woman who'll challenge and renew the crime genre – as well as herself. She has the talent it takes."

"Katrine Engberg's writing is animated and flowing – and the plot unexpected."
Author

Katrine Engberg

Published

2019

Genre

Pages

339

Reading material

Danish edition

Rights sold

Bulgaria, Hermes

Canada, Simon & Schuster

Denmark, People's

Estonia, Eesti Raamat

Finland, Otava

France, Fleuve Noir

Germany, Diogenes

Iceland, Ugla

Italy, Marsilio

Netherlands, Bruna

Norway, Bonnier Norsk

Portugal, Minotauro

Spain, Maeva

Sweden, Forum

Türkiye, The Kitap

UK, Hodder & Stoughton

US, Scout Press