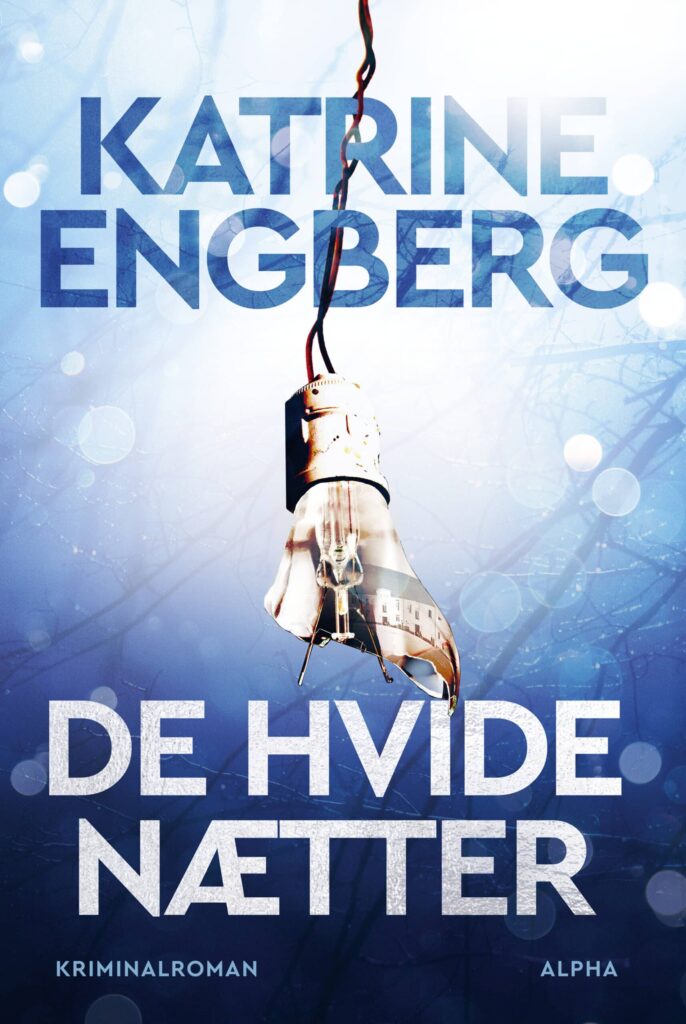 De hvide nætter
The White Nights
Liv Jensen #2
One spring morning, teenage girl Shirin wakes up in a tent on the island of Vorsø. Her big brother is still asleep when she gets up to wash off down by the water. The beach is deserted, and it is far too quiet. Their father, Tami, wanted them to get up early so they could begin fishing at the crack of dawn, but the sun is already high in the sky. She goes to her father's tent to awaken him, but finds him with his throat cut open, covered in his own blood.
Shirin flees the island to the only family she knows, car mechanic Nima Ansari. The Southeast Jylland's police receive help from the homicide department in Copenhagen to solve the murder of Tami, who many years ago came to Denmark, escaping the Iranian regime. The case ends up on the desk of investigator Petter Bohm. Feeling stressed and forgetful, Petter asks Liv for help to solve the case and to find Shirin and her brother before the killer does. From Liv's residence in the basement apartment at Vesterbro, the leads branch out to both the past and present and to the residents of the backyard, who gradually must realize that silence always has a price.
The White Nights is the second installment in the bestselling and critically acclaimed series about investigator and private detective Liv Jensen.
Author

Katrine Engberg

Published

2023

Genre

Pages

412

Reading material

Danish edition

Rights sold

Denmark, Alpha

Estonia, Eesti Raamat

Finland, Otava

France, Fleuve Noir

Germany, Piper

Iceland, Ugla

Italy, Marsilio

Norway, Bonnier Norsk

Portugal, Minotauro

Sweden, Forum

Film rights sold

Denmark, Zentropa