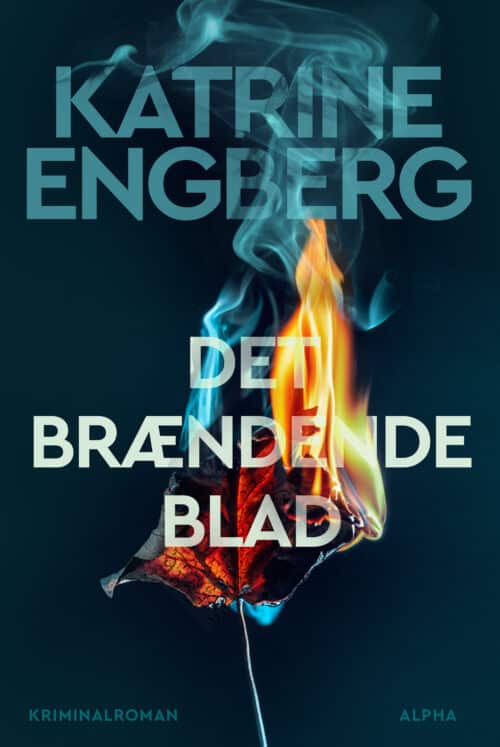 Det brændende blad
The Writing on the Wall
Liv Jensen #1
Investigator Liv Jensen is in a frenzy. Unpleasant circumstances force her to quit her job at the Aalborg police and return to her childhood home. Fortunately, she quickly finds a lease in the basement of a house in Vesterbro with the retired frame maker, Jan Leon, and his grown-up daughter Hannah. Two people who share a great sadness.
Liv dreams of a position at the homicide department in the capital, but has to settle with working as a private detective with the case she gets from her friend and mentor, Petter Bohm from the Copenhagen Police. The case is about a cultural journalist who was strangled three years ago, the perpetrator was never caught. Maybe Liv can solve that case, erase the memories from Aalborg and return to the police again?
The case forces Liv to revisit the past, travel to the west coast of Jutland and into one of the darkest chapters in Danish history. It all ties together. Everyone is running from something, and no one can feel safe.
The Writing on the Wall is the first installment in a new crime series starring investigator and private detective Liv Jensen, car mechanic Nima Azour and psychiatrist Hannah Leon.
Reviews
"Engberg is a true storyteller."

"Engberg is one of the best Danish thriller authors."

"A strong plot with a psychological nerve from the first lady of Danish crime fiction (…) Katrine Engberg has put together a complex intrigue that is interesting until the very last moment."
Author

Katrine Engberg

Published

2022

Genre

Pages

350

Reading material

Danish edition

English translation

Rights sold

Denmark, Alpha

Estonia, Eesti Raamat

Finland, Otava

France, Fleuve Noir

Germany, Piper

Iceland, Ugla

Italy, Marsilio

Norway, Bonnier Norsk

Portugal, Minotauro

Sweden, Forum

Film rights sold

Denmark, Zentropa