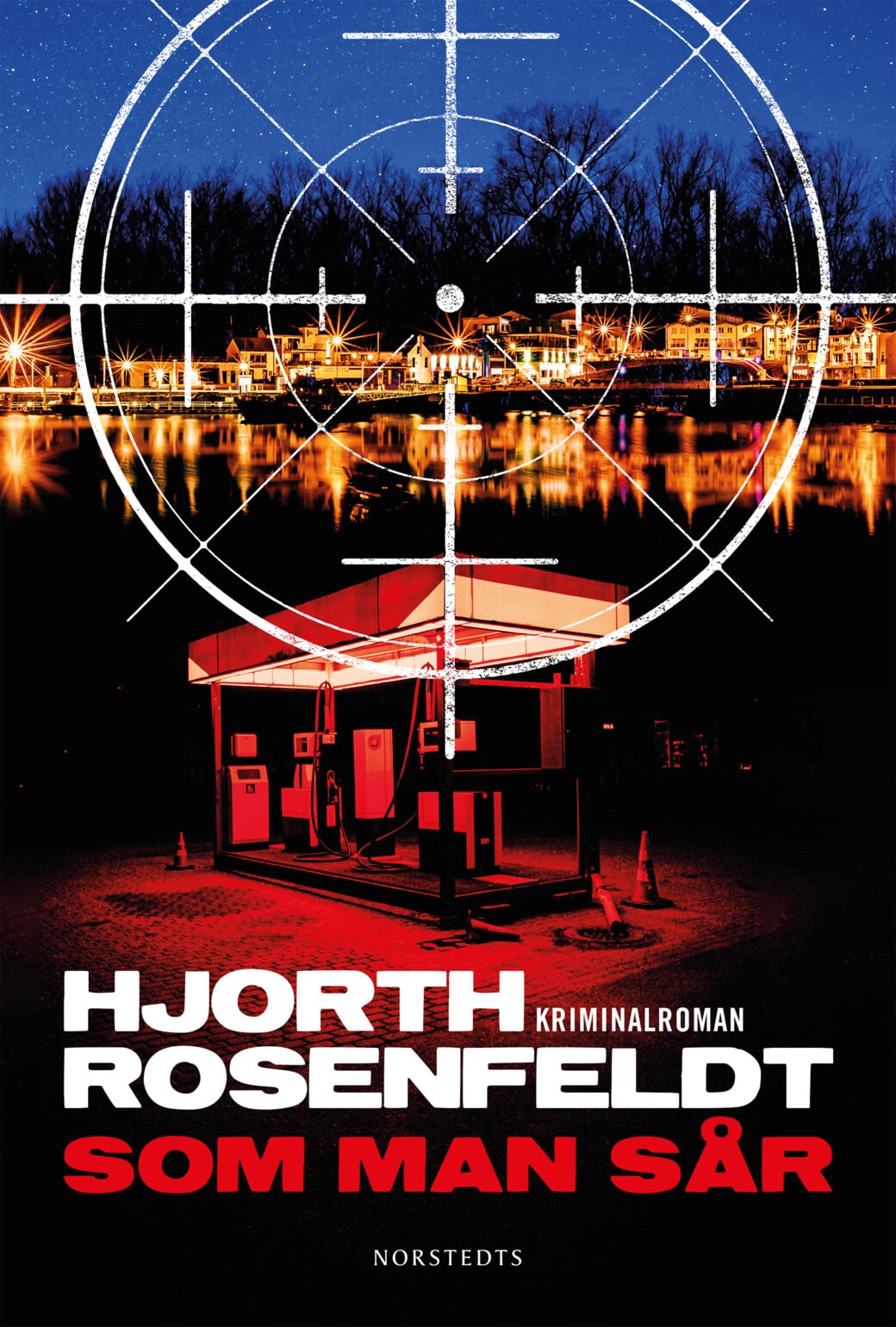 Som man sår
As You Sow
Sebastian Bergman #7
Sebastian Bergman and his colleagues in the national homicide unit are back – and with a vengeance! As You Sow, Hjorth & Rosenfeldt's seventh novel, takes place three years after the events of A Higher Justice.
Three murders have been committed in a span of days and Karlshamn is gripped by terror. Vanja Lithner and her colleagues in the national homicide unit are under pressure to find and stop the sniper before they kill again. But there are no clues, no witnesses, and no clear connections between the victims.
Sebastian Bergman has opted for a more tranquil lifestyle since he became a grandfather; he now works part-time as a psychologist and therapist. Suddenly, his world is turned upside down when an Australian seeks his counsel to process his experiences of the 2004 tsunami, to which Sebastian himself lost a daughter and a wife.
Since the murder in Uppsala three years ago, Billy has never stopped killing. About to become a father, he makes up his mind: He won't kill again. But circumstances won't let the past be forgotten. The question is, how far will Billy go to make sure he isn't discovered?
As You Sow is the seventh and penultimate installment in Hjorth & Rosenfeldt's internationally bestselling series that has sold 1,6 million copies in Sweden alone, and 5 million the world over.
Reviews
"[As You Sow] is shrewdly and concisely told in short and effective chapters where the tension always comes close to boiling point. Beware, this will wreck your night's sleep; you'll want to gobble down this clever crime novel as soon as possible."

"I cannot help but to be impressed by the dramatic skill these two [authors] possess. /…/ It's exciting from the get-go, and the thrills keep on escalating. /…/ This is an accomplishment that makes an eighth installment simply a must."

"Michael Hjorth and Hans Rosenfeldt are extremely skilled crime writers, they build up both plot and tempo with an elegance few others can muster."
Author

Hjorth & Rosenfeldt

Published

2021

Genre

Pages

376

Reading material

Swedish edition

Rights sold

Bulgaria, Era

Czech Republic, Host

Denmark, Hr Ferdinand

Estonia, Helios

Finland, Otava

France, Actes Sud

Germany, Rowohlt

Hungary, Animus

Netherlands, Cargo

Norway, Aschehoug

Poland, Czarna Owca

Portugal, Suma de Letras

Slovakia, Ikar

Spain, Planeta

Sweden, Norstedts