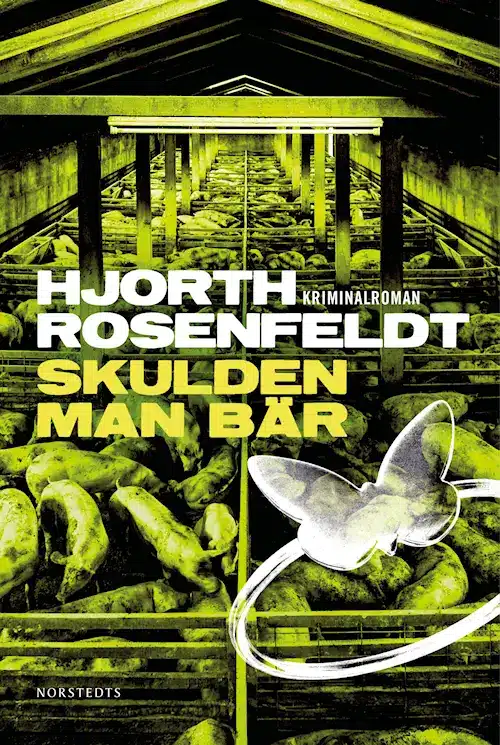 Skulden man bär
The Guilt You Carry
Sebastian Bergman #8
Hjorth & Rosenfeldt are back with the eighth installment in their international bestselling series about criminal psychologist Sebastian Bergman.
The national homicide unit has been in deep crisis ever since it was revealed that one of their colleagues is a serial killer. Vanja Lithner struggles to save her department when a woman in her sixties is found murdered on a pig farm outside the city of Västerås. Signs indicate that the deed was carried out with a special person in mind: Sebastian Bergman.
Over the years, Sebastian has helped the homicide unit solve numerous cases, but after recent events, he is persona non grata. Will his return be the homicide unit's salvation or downfall? Meanwhile, Tim Cunningham, a former client of Sebastian's, is found dead. Tim also lost a child in the tsunami of 2004, but it turns out that there are many question marks surrounding the Cunningham family and that Christmas almost twenty years ago. Question marks that perhaps Tim's daughter Cathy can help clear up.
Hjorth & Rosenfeldt's bestselling Sebastian Bergman series has sold over 7 million copies worldwide.
Author

Hjorth & Rosenfeldt

Published

2023

Genre

Pages

365

Rights sold

Bulgaria, Era

Czech Republic, Host

Denmark, Hr Ferdinand

Estonia, Helios

Finland, Otava

France, Actes Sud

Germany, Rowohlt

Hungary, Animus

Netherlands, Bezige Bij

Norway, Aschehoug

Poland, Czarna Owca

Portugal, Suma de Letras

Slovakia, Ikar

Spain, Planeta

Sweden, Norstedts