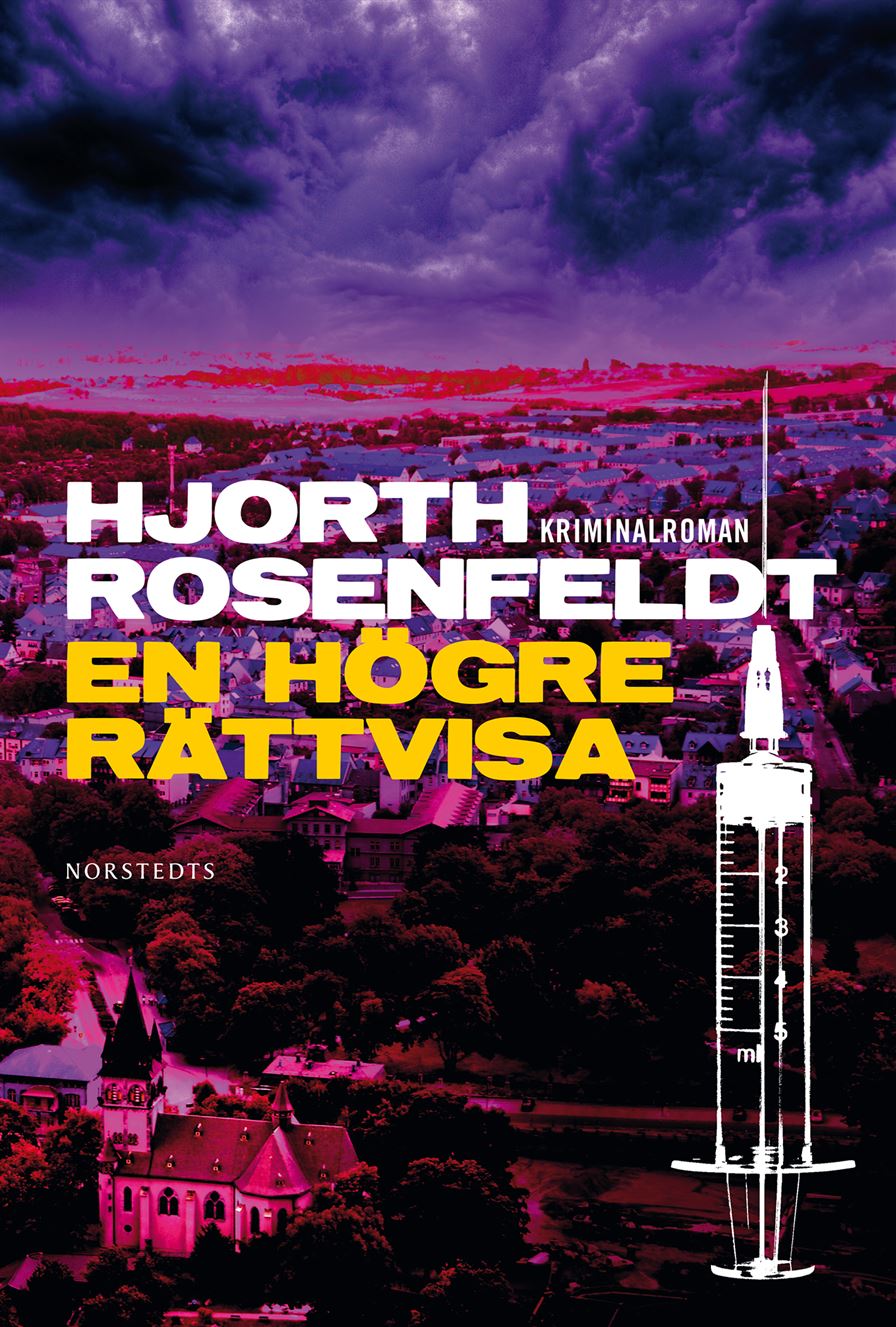 En högre rättvisa
A Higher Justice
Sebastian Bergman #6
Psychological profiler Sebastian Bergman has come to terms with the thought that his days at the Criminal Investigation Department are over, and has returned to giving lectures and writing books. The only person from the team he has sporadic contact with is Ursula. He hasn't heard from his daughter Vanja in four months.
Vanja is not at the Criminal Investigation Department anymore either; she's found a temporary job as a criminal investigator in Uppsala. Since last month she is investigating a series of rapes, where the offender sneaks up behind his victims, anesthetizes them with a syringe, and places a bag over their heads before committing the assault.
When one of the victims dies, the Criminal Investigation Department is called in – and soon also Sebastian Bergman.
Reunited, the team must set aside their personal problems and conflicts to catch the brutal rapist that continues to cause fear in Uppsala. Eventually, they find clues that indicate that the victims are not randomly selected.
But what is the connection between them? And why do so many people seem to not want the perpetrator to be revealed?
A Higher Justice is the sixth installment in the internationally bestselling series about Sebastian Bergman.
Reviews
"Hjorth & Rosenfeldt know how to build suspense and plot. They are particularly skilled at the psychological."

"An excellent series. /…/ The sixth installment in the series about psychological profiler Sebastian Bergman is in the same class as its predecessors. Suspense from the first page, a plot full of surprises and good character descriptions."

"Three strong stories in one novel. It took three years for Hjorth & Rosenfeldt to come out with the sixth installment about Sebastian Bergman and the Criminal Investigation Department, but they are back with a vengeance. /…/ Unbelievably suspenseful. /…/ Full throttle with cliffhangers. This is a novel for you who won't settle for a dime-a-dozen crime novel."

"The sixth installment in the series is here, and fans won't be disappointed. /…/ A complex intrigue with many components. /…/ An interesting mix of main characters, who all have their own baggage in the form of traumas or peculiarities, but who balance each other nicely, also when it comes to psychological and emotional ups and downs. /…/ As always, the prose flows."

"Another top crime novel with a very special investigator."

"Hjorth & Rosenfeldt just know how to write a thrilling and surprising crime novel."

"Fans will inhale these 560 pages. And a tip: You should read this series chronologically!"

"Tough and absolutely thrilling, like their screenplays."

"Suspenseful all the way through."

"[A Higher Justice] keeps the reader constantly guessing. /…/ Michael Hjorth and Hans Rosenfeldt […] make the psychological game simply elegant. /…/ Bergman continues to irritate and fascinate."
Author

Hjorth & Rosenfeldt

Published

2018

Genre

Pages

408

Reading material

Swedish edition

Rights sold

Bulgaria, Era

Czech Republic, Host

Denmark, Hr Ferdinand

Estonia, Helios

Finland, Otava

France, Actes Sud

Germany, Rowohlt

Hungary, Animus

Italy, Einaudi

Netherlands, Cargo

Norway, Aschehoug

Poland, Czarna Owca

Portugal, Suma de Letras

Russia, AST

Serbia, Vulkan

Slovakia, Ikar

Spain, Planeta

Sweden, Norstedts