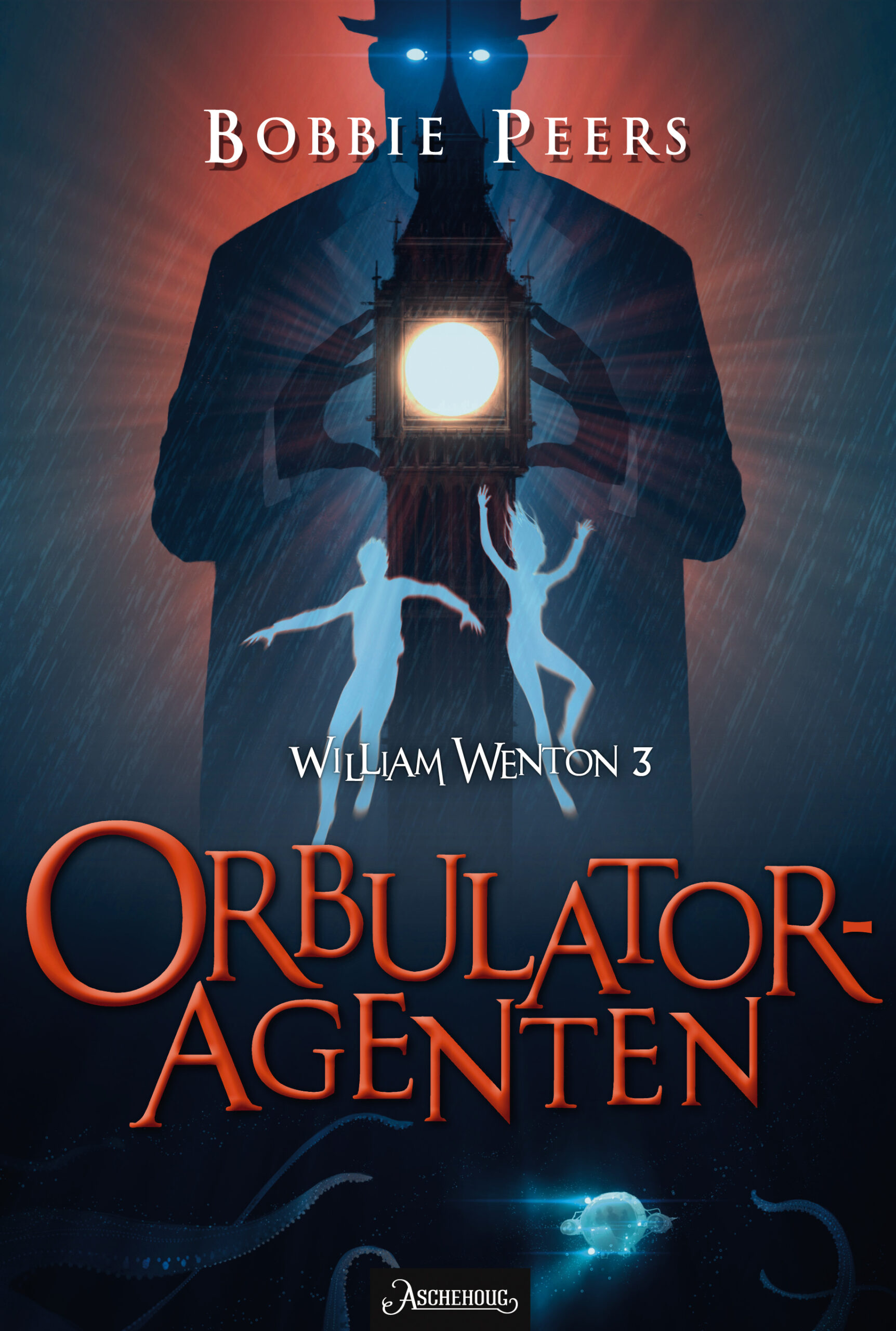 Orbulatoragenten
William Wenton and the Lost City
William Wenton #3
The adventure continues!
When Big Ben suddenly stops ticking, William knows something big is about to happen. And sure enough, a mysterious figure calling himself the Orbulator Agent shows up, marking the start of a new whirlwind adventure for William and his best friend Iscia. What does the Orbulator Agent want with William? … And what on earth is an orbulator, anyway?
Dark secrets and seemingly impossible-to-crack codes fill the pages of the third installment in the internationally acclaimed William Wenton series, William Wenton and the Lost City. Bobbie Peers' return to the Wenton universe is a sparkling parade of ingenious twists and turns, smart-mouthed robots, and bravery – in all its shapes and sizes.
Reviews
"[Bobbie Peers] writes so cinematically, in such an action-driven manner, and so tangibly and visually that you almost see the film playing before your mind's eye as you read. /…/ [William Wenton and the Lost City] is easy to read, has a lovely flow to it, and Peers ends the chapters with nice cliff-hangers. Throughout the book he shows great joy in his storytelling, and inserts subtle humor where appropriate – the robots are especially hilarious. /…/ William Wenton is without a doubt the closest Norway will come to having its own Harry Potter."

"Bobbie Peers has created an entertaining and fascinating universe in an adventure series for kids that moves at 110 kilometers per hour /…/ The most hilarious mix of robot comedy, science fiction and action adventure that I've read in years."
Author

Bobbie Peers

Published

2017

Genre

Pages

224

Reading material

Norwegian edition

English edition

Rights sold

Brazil, HarperCollins

Bulgaria, Emas

Catalonia, Estrella Polar

China, Shanghai 99 (Simplified Chinese)

Croatia, Naklada Ljevak

Czech Republic, Zlin

Denmark, Gyldendal

Estonia, Helios

Faroe Islands, BFL

France, Pocket Jeunesse

Germany, Carlsen

Greece, Kedros

Hungary, Libri

Iceland, Bjartur & Veröld

Israel, Armchair Books

Italy, Il Castoro

Japan, Say-Zan-Sha

Korea, Gobooky Books

Latvia, Zvaigzne ABC

Lithuania, Baltos Lankos

Netherlands, Gottmer

North Macedonia, Bata Press

North Sami, Davvi Girji

Norway, Aschehoug

Poland, Znak Emotikon

Portugal, Porto

Romania, Nemira

Russia, AST

Spain, Destino

Sweden, B Wahlströms

Taiwan, Eastern Publishing

Türkiye, Epsilon

UK, Walker Books

Ukraine, Ababagalamaga

US, Simon & Schuster