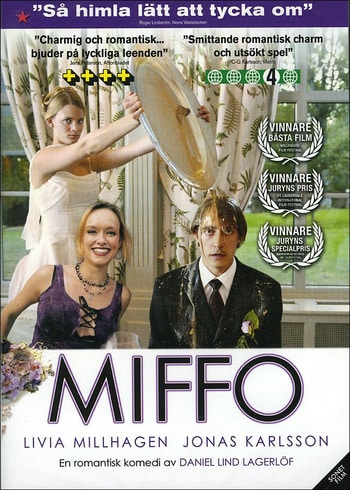 Tobias is a young priest who rents a room in his ex girlfriend's apartment. To connect with the people in the assembly he starts door-knocking and comes across the charismatic and impulsive Carola, who sits in a wheelchair, lives off of social security, and shares a house with relatives who are all very keen on a not-so-Christian lifestyle. Though they are from two radically different worlds, Carola and Tobias end up falling in love. But Tobias' friends and family have a hard time seeing a future for the couple, and when all comes around, Tobias has a hard time standing up for his love for Carola.
Feature film starring Jonas Karlsson and Livia Millhagen, among others.
Screenplay by Malin Lagerlöf, directed by Daniel Lind Lagerlöf.
Screenwriter

Malin Lagerlöf

Premiere

2003

Genre