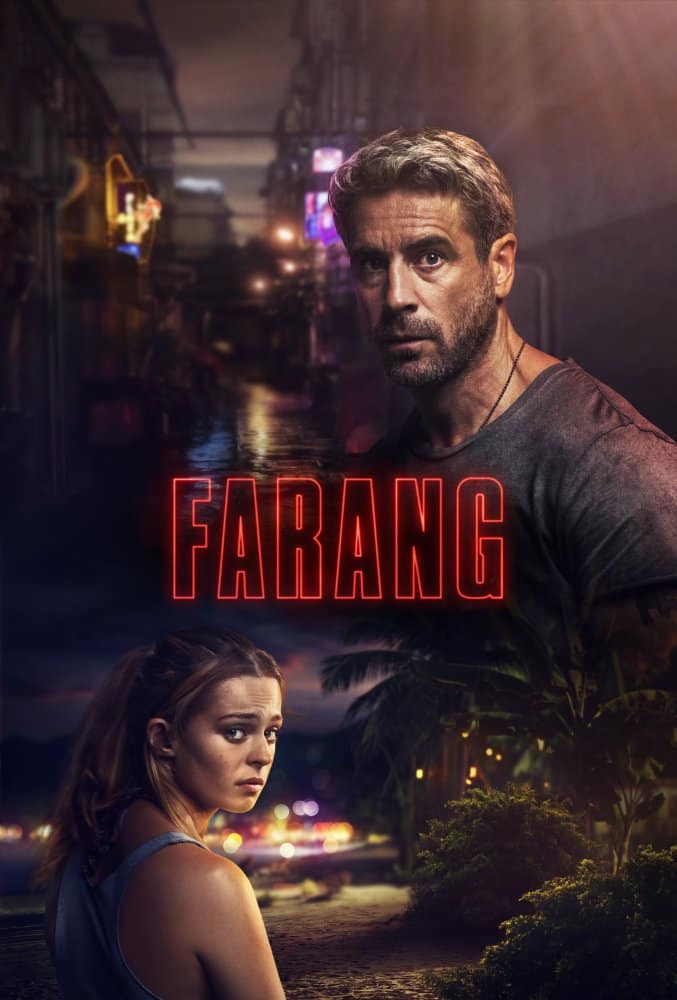 Farang is the story about Rickard, a man who was forced to flee Sweden after a bank robbery gone wrong. His decision not only means a great adjustment to himself, he is also forced to abandon his family with it. Ten years later, Rickard is located in Thailand, where he gets by as a petty criminal on the back streets of Phuket, keeping his identity protected because of the price on his head.
When Rickard's daughter Tyra, 15 years old, decides to find her father and suddenly shows up in his life again, he has to make yet another difficult decision; Should he reveal who he really is and risk his life, or try his best to lose all contact with his daughter?
Premiered on C More in 2017.
Created and written by Malin Lagerlöf and Stefan Thunberg.
Screenwriter

Malin Lagerlöf

Premiere

2017

Genre