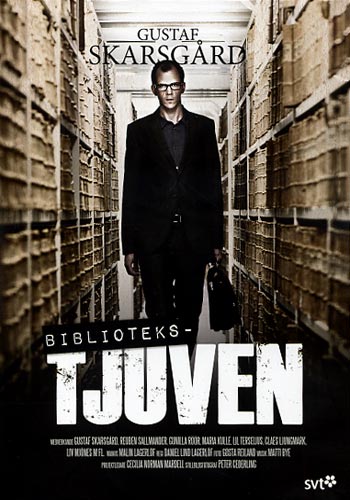 Bibliotekstjuven
The Library Thief
Thanks to his job at the Royal Swedish Library, John Manneus has access to valuable tomes and books few others ever get to see. But rather than safeguarding these books, he steals and sells them to book dealers in Amsterdam. The considerable sums he's given in return come to drastically change John's lifestyle, and brings tragedy into his family life. Adding to this, his colleagues at the library are suspicious, and have initiated a private investigation in order to find the library thief.
The Library Thief is a TV mini-series starring Gustaf Skarsgård.
Screenplay by Malin Lagerlöf (3 episodes).
Screenwriter

Malin Lagerlöf

Premiere

2011

Genre