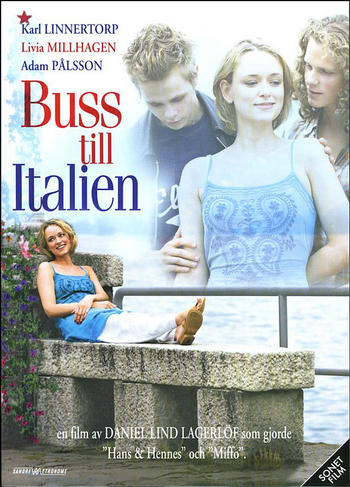 Buss till Italien
Bus To Italy
Choir leader Ylva and her choir are on a bus bound for Italy. Some of the members on the bus are looking forward to meeting the local mayor, others are just hoping for a free vacation, and yet a few more are still thinking that they're headed to Italy to sing. Common to them all is that they are more than happy to jump on this chance to escape their every day lives. Ylva too is one them, and she'll find that the young Erik and Ruben are more than willing to offer her an adventure.
Feature film starring Livia Millhagen and Adam Pålsson, among others.
Screenplay Malin Lagerlöf, directed by Daniel Lind Lagerlöf.
Screenwriter

Malin Lagerlöf

Premiere

2005

Genre