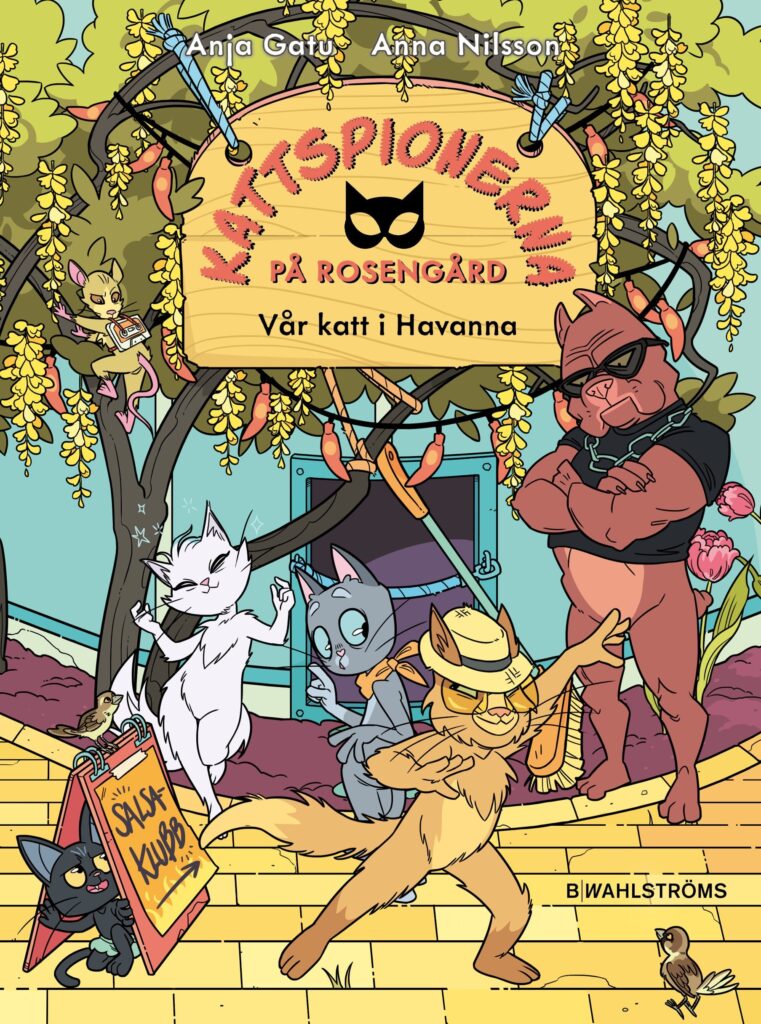 Vår katt i Havanna
Our Cat in Havana
The Cat Spies of Rosengard #5
Samira Karlsson and Elsa of Purrendelle have been entrusted with a new, exciting mission. Shu the rat has asked the cat spies for help in catching a venomous snake threatening Shu's terrified relatives.
Elsa of Purrendelle and Samira Karlsson look up an agent going under the code name Prawn Cocktail, since he might have important information about the sinister snake. But when they meet Prawn Cocktail at the salsa club Havana, they become suspicious – he is not acting the way a real spy would. Something is not right.
Samira Karlsson and the other cats are once again embroiled in a sweat-inducing drama set to the beat of a luscious salsa. Who is lying, and why?
Author

Anja Gatu

Published

2023

Genre

Pages

120

Reading material

Swedish edition

Rights sold

Sweden, B Wahlströms