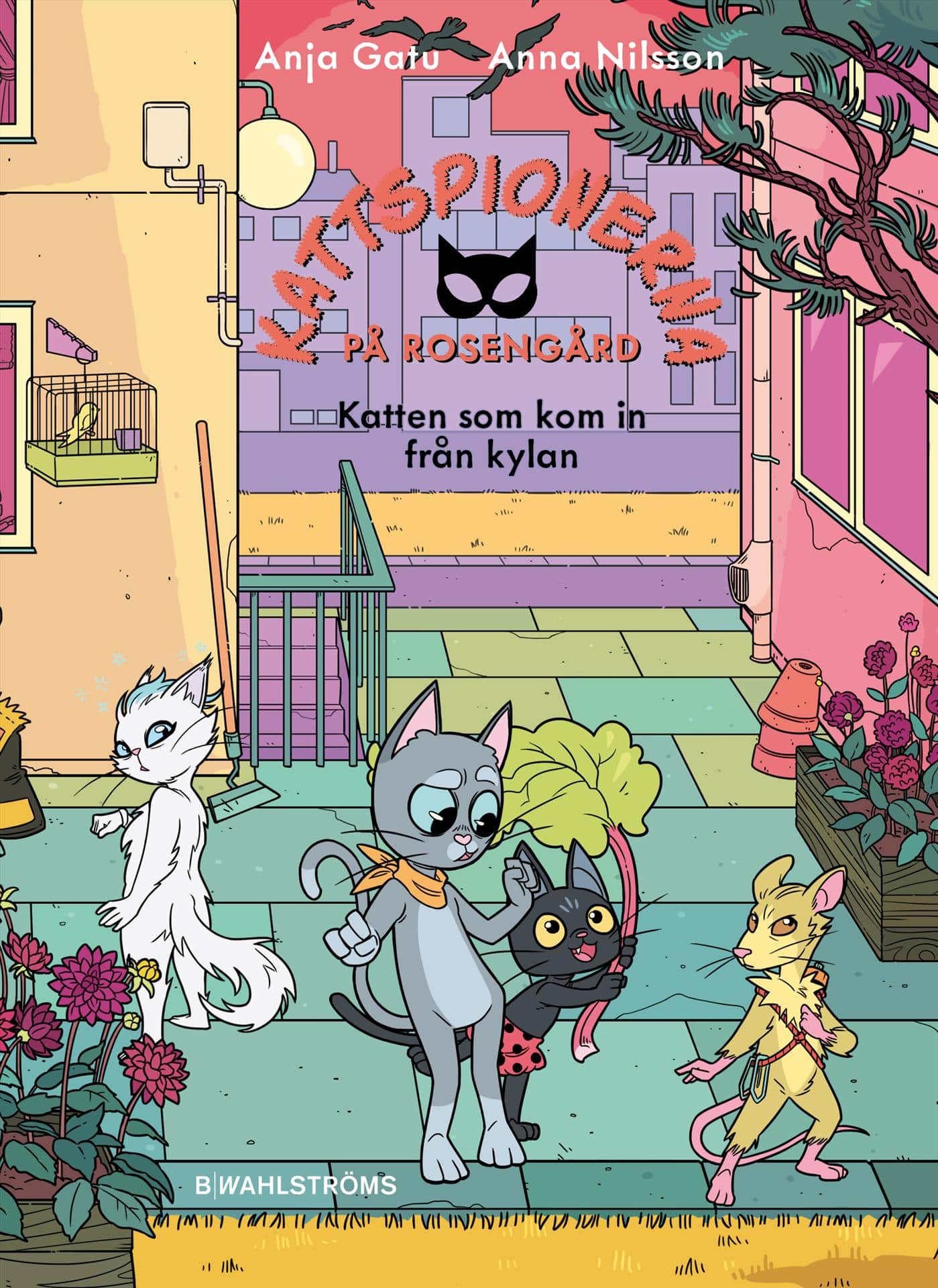 Katten som kom in från kylan
The Cat Who Came in from the Cold
The Cat Spies of Rosengard #3
Since the little cat Samira Karlsson met Elsa of Purrendelle, Kitty, Leroux and the other animals at Rosengard, her whole life has changed. She is a newly recruited cat spy in a network made up of secret agents operating in a world hidden from humans. One day, the dog Atlas tells Samira Karlsson about something terrible: a bunch of crows have had a party in a courtyard and there was blood on the ground! They seem to have found something that addresses them with dead animals. Are more animals at Rosengard in danger? The cat spies have to find out what happened and Samira Karlsson immediately wants to question her informant Poe the crow, but he is missing. When Samira Karlsson and Elsa visit one of the farms, they find a nest with newborn hedgehog cubs, but the mother is not seen. Samira Karlsson senses the worst. Then suddenly the kitten Salome appears, as always when mysterious things happen. Once again, Samira Karlsson has to ask herself if she can really be trusted.
The Cat Spies of Rosengard is an exciting chapter book series for ages 6+ where Aristocats meet Mission Impossible. The books have become No. 1 bestsellers and the series is one of the most borrowed at the Swedish libraries.
The Cat Who Came in from the Cold is the third installment in the series.
Reviews
"The stories about the cat spies at Rosengård are both cute and exciting. /…/ The books address real problems and events, such as the fact that some want to sow discord between groups by spreading disinformation. Or how devastating robot lawnmowers can be to hedgehogs. These problems are then placed in the colorful and imaginative world of the cat spies. It's both neat and smart. Suitable for elementary and middle school readers."
Author

Anja Gatu

Published

2022

Genre

Pages

116

Rights sold

Denmark, Politiken

Sweden, B Wahlströms