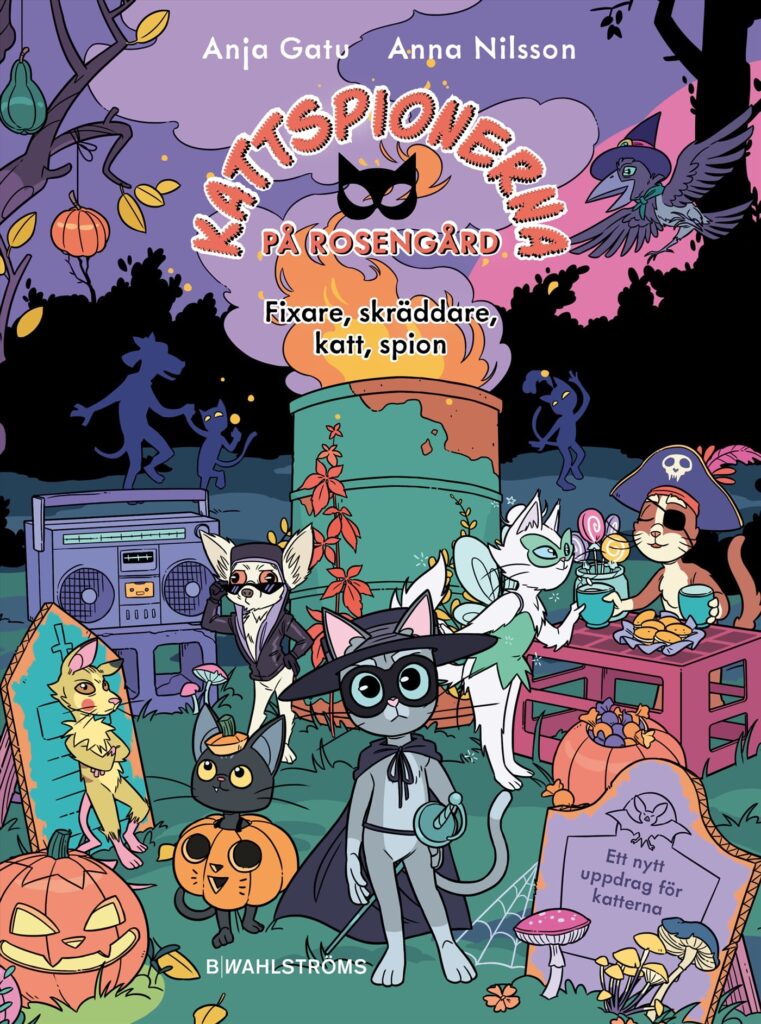 Fixare, Skräddare, Katt, Spion
Tinker, Tailor, Cat, Spy
The Cat Spies of Rosengard #4
It's autumn and the animals at Rosengård are preparing a fun Halloween party. But what's happened to Atlas the dog? Samira Karlsson has not seen her friend for several days and is worried. At the dog park, she learns that Atlas has been injured, but strange rumors are buzzing about what really happened to him, and why.
The cat spies have to face the facts: one of their sub-agents has been seriously injured. But is it a threat against the dogs, or the cat spies themselves? The mystery thickens when more dogs get hurt at dog parks around town.
We once again get to meet all the wonderful characters from Rosengård, such as Elsa of Purrendelle, Kitty, Leroux and Salome, who is now a new (and nervous) double agent, and the rat Shu, who realizes that she must once more help the cats solve their mystery. At the center is, of course, Samira Karlsson, cat spy extraordinaire in a world hidden from the humans.
Reviews
"The Cat Spies returns for the fourth time and Samira Karlsson gets her claws into a new case to solve. Dogs around the city have been poisoned and myths and lies are being widely spread. Anja Gatu and Anna Nilsson is yet again delivers an engaging chapter book, making even the younger children reflect upon contemporary issues."

"Anja Gatu and Anna Nilsson hold up a mirror to contemporary society via an updated version of Pelle No-Tail. /…/ Cool cats, graffiti, and the fight against disinformation. The Cat Spies of Rosengård by Anja Gatu and Anna Nilsson have it all, plus a heavy dose of Malmö romance. But it's in the reflection of contemporary society that this crime fiction series for middle grade readers truly stands out from the crowd."
Author

Anja Gatu

Published

2022

Genre

Pages

114

Reading material

Swedish edition

Rights sold

Denmark, Politiken

Sweden, B Wahlströms