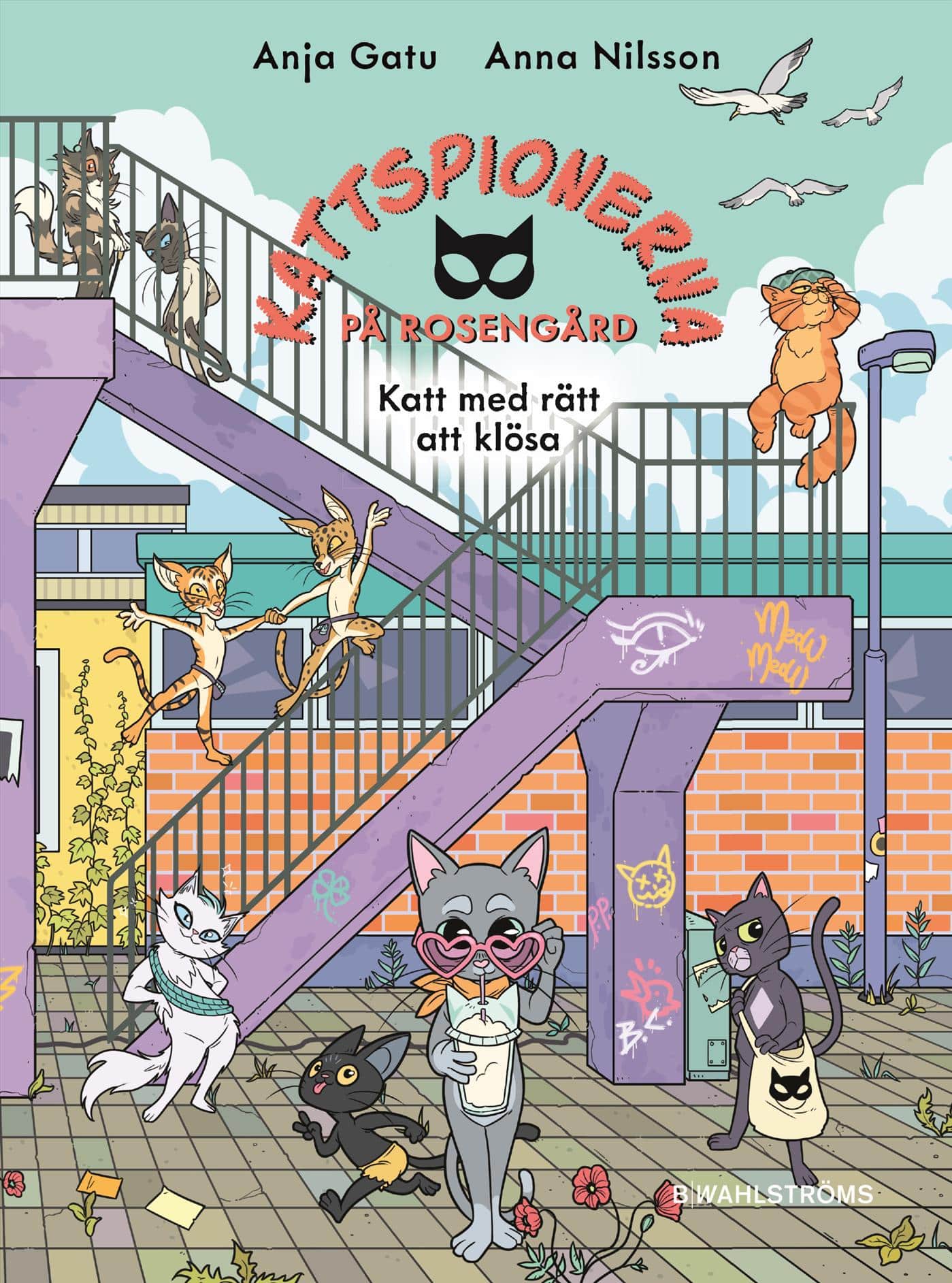 Katt med rätt att klösa
A Cat With License To Claw
The Cat Spies of Rosengard #2
Since the little cat Samira Karlsson met Elsa of Purrendelle, Kitty, Leroux and the other animals at Rosengard, her life has changed completely. Inside bushes and basements there's a world of espionage, hidden messages and disguises – completely hidden from the humans. Samira Karlsson has been recruited to become a cat spy. A cat with license to claw! But something is happening at Rosengard. Cats from the inner city are suddenly spotted in the neighborhood. They are growing in numbers every day, seeking shelter behind bushes, next to garbage rooms and under slides. One thing they have in common: they look tired and scared, as if they are hiding from something terrible.
The Cat Spies of Rosengard is an exciting chapter book series for ages 6+ where Aristocats meet Mission Impossible. The books have become No. 1 bestsellers and the series is one of the most borrowed at the Swedish libraries.
A Cat With License To Claw is the second installment in the series.
Reviews
"Anna Nilsson's colorful and detailed drawings are without compare and will presumably entice a lot of readers to open the book."
Author

Anja Gatu

Published

2021

Genre

Pages

105

Rights sold

China, Phoenix Hanzhang (Simplified Chinese)

Denmark, Politiken

Sweden, B Wahlströms