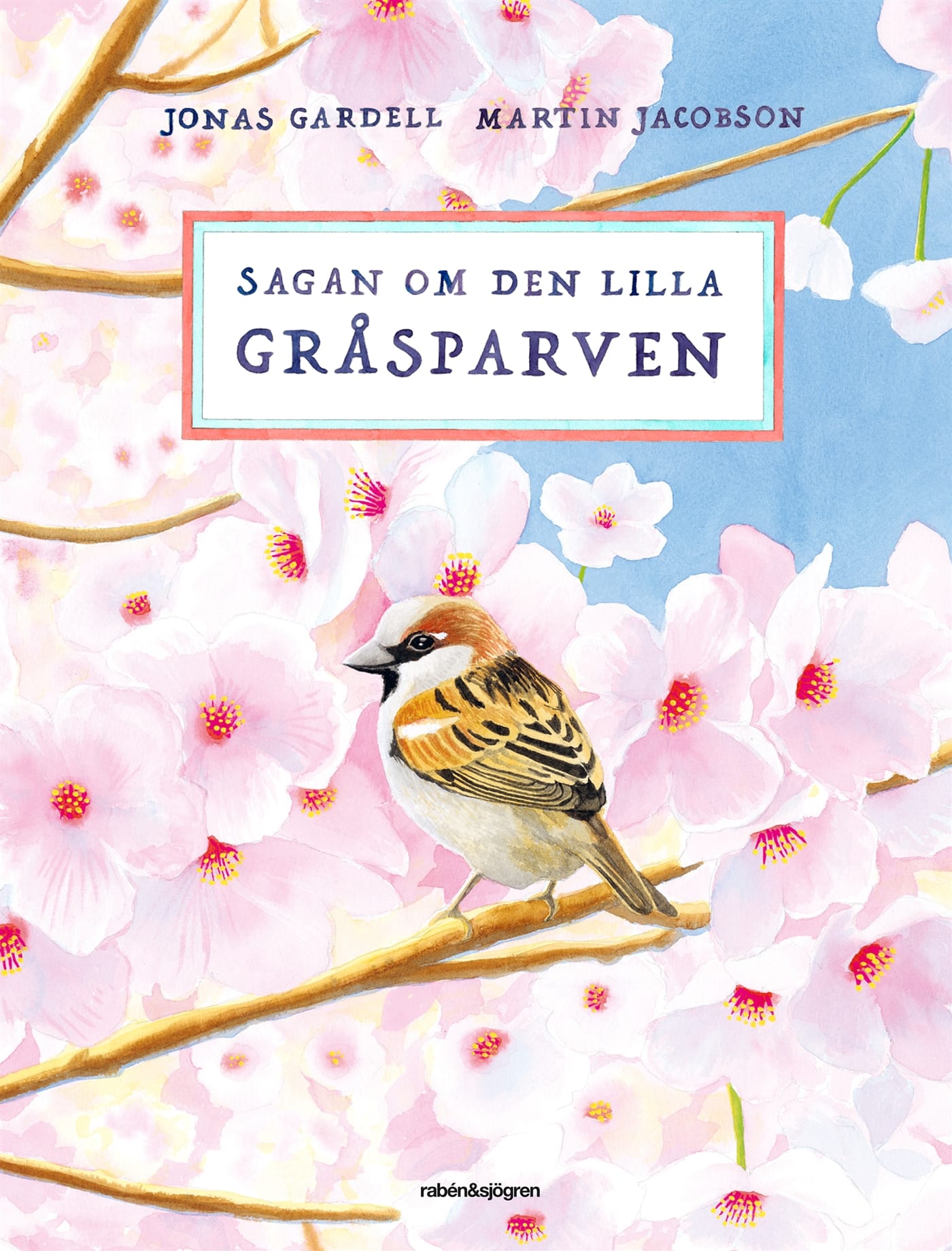 Sagan om den lilla gråsparven
The Story of the Little Sparrow
A cocky blue tit and a self-centred great tit live in a lovely little garden. One day, a tired and cold sparrow comes and wonders if it can move into the garden too. The blue tit and the great tit aren't particularly keen on the idea of this ugly and insignificant bird moving in, so they banish it to the bare tree in the furthermost corner of the garden.
But things aren't always what they seem to be. When spring comes, an amazing transformation occurs: the bare tree blossoms. It turns out that the little sparrow had moved into a cherry tree, full of beautiful flowers and delicious fruit. Then the blue tit and the great tit suddenly decide that they want to be friends with the sparrow after all.
The story has an open ending, complete with a question to the reader: What do you think the little sparrow should do? Should it send the other birds away or offer them some of the juicy cherries?
Jonas Gardell has written a classical tale, with wonderful illustrations by Martin Jacobson. This is their first children's book.
Reviews
"Jonas Gardell debuts as a children's book author with The Story of the Little Sparrow, a story told in a classical fairytale tone. /…/ There is an underlying message here not to judge in affection, but instead look up and give reflection a chance. Martin Jacobson's lifelike images that alternates in warm color and detailed black and white are beautiful. "
Author

Jonas Gardell

Published

2022

Genre

Pages

32

Reading material

Swedish edition

English translation

Rights sold

Korea, Green Spinach

Sweden, Rabén & Sjögren