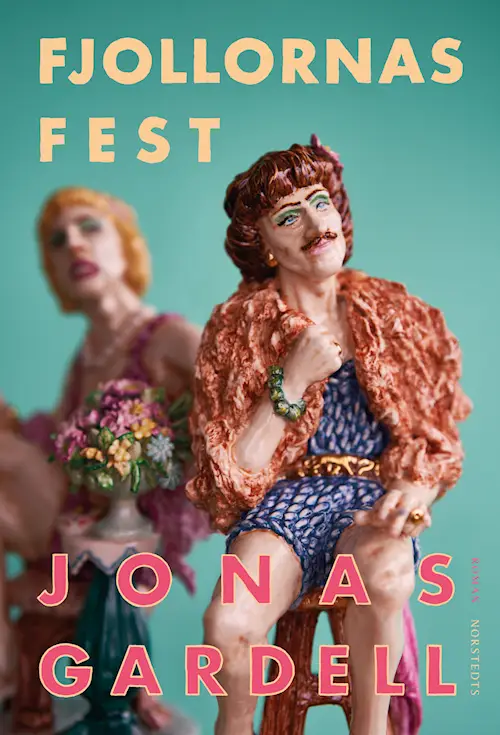 July 29, 1971: Club Etoile opens its doors to what will be known as "Sweden's biggest sissy-fest ever." Taxi after taxi rolls by, dropping them off one by one: Kajsa, Betty, Rosa, Nana, Jeanette, Frances and the others – the ones derided even by other gays. For one night only, they own the world.
At the same time, across town in one of Stockholm's sleepy suburbs, a little boy gets out of bed and looks through the window, towards the city. It's as if he can hear the laughter. As if the city's calling him.
Sissy is a bitchy, painful, funny, dark, and filmic tale about coming of age and of fems – then as now, among the most vulnerable of us all.
Reviews
"Shiny and shimmery, 'in your face and all over the place.' /…/ It's evident that we have on our hands an experienced and deft writer. /…/ Gardell is at his best when he unveils humanity's most sordid elements and worst urges. Especially as a flicker of hope can always be seen, even there, in the deepest, most inhumane, and so also most human."

"Gardell at his best. /…/ Sissy stirs tears as well as  laughter."

"When the comedian collides with the torment, the text grabs ahold of you like a vise."

"Jonas Gardell gives the sissy her dignity back."

"Hilarious and terribly tragic. /…/ Jonas Gardell doesn't need many lines to set the scene, establish a relationship, or find a voice for one of his protagonists."

"The sometimes sentimental prose contains perhaps a measure of rebellion, like a messy make-up on someone who knows she won't pass."

"Though Sissy is a dark story, the author Jonas Gardell lets in a sliver of light towards its end. He lets the laughter win over the tears in a sort of reconciliation, a dream and hope that even the least loved, the feminine homosexual men, still society's most vulnerable, have equal human value."

"Jonas Gardell seduces and moves. /…/ For one night only, the sissies are allowed to take center stage. To be the norm. But, like Cinderella at the ball, the novel's night club is an enchanted exception for a world usually hidden amongst the shadows. /…/ Like always with Gardell, the novels treats you to a sour-sweet mix with notes of bitterness, both in terms of content and prose. In a rather small novel, he succeeds in telling a big story, that both seduces and moves."

"Sissy […] may be [Gardell's] most important work to date. Here his entire authorship is summed up: You who hate and oppress, this is what your prejudices make us, this is what they do to our lives."
Author

Jonas Gardell

Published

2023

Genre

Pages

221

Reading material

Swedish edition

English translation

Rights sold

Finland, Johnny Kniga

France, Gaïa

Sweden, Norstedts