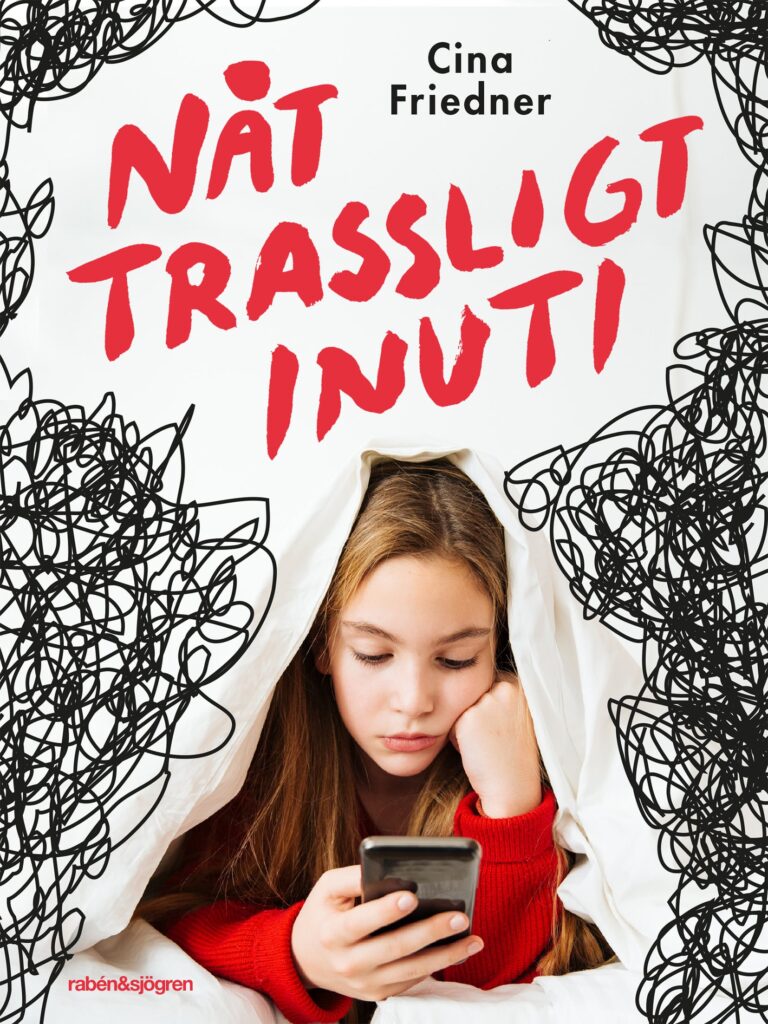 Nåt trassligt inuti
Something Broken Inside
Aisha was waiting for me outside her house. We always walked together, we had ever since we started going to school on our own in third grade.
She must have noticed that something was up because she frowned and took my hand as we walked.
"Is there something wrong?"
Just like that, Is there something wrong? That was why she was my best friend.
"Dad went to the hospital last night. He was gone when I woke up."
Isa's dad is in the hospital. But not the regular one, where they put casts on legs and remove appendixes; a different one. One where you are not allowed shoelaces and all the doors and windows are locked.
Then something unbelievable happens: Isa wins the draw to be Lucia in her class, although Aisha was probably meant to win. After all, she is the coolest girl in fifth grade. Now Isa is the one who will be standing right at the front, reading a poem, and getting candle wax in her hair. But will dad be able to come watch? Will he be well enough?
A direct and lucid depiction of life in middle grade, but also a story about a parent suffering from a disease that is very difficult to talk about. Fear and despair are mixed with humor, everyday life, and hopefulness – Something Broken Inside leaves no one unaffected.
Reviews
"To the point and very nicely depicted – bold, captivating, and moving. /…/ In my opinion this is a very brave book. /…/ I had to dig deep into the 1970s to find texts where someone has dared be as straight to the point as in this one."

"One of the best children's books this year."

"Something Broken Inside is an incredibly good book, for many reasons. Perhaps the most important reason is that it takes its main character very seriously. It is not only mental health and anxiety, or only everyday life with conflicts among friends. /…/ It is everything, all at once, and all of it is believably and respectfully depicted. Isa is also liberatingly secure in herself!"

"When someone writes as well and as insightfully as Cina Friedner does, I can read about mental health all week long. /…/ Heavy and dark, fun and delightful. The whole spectrum. There is not one tired, jarring sentence. /…/ If you are going to write about a difficult subject, do it like this. Dare to be as horrible and terrified as one is in real life. Don't dab, tell it like it is. Those conversations – and that kind of literature – are always needed."

"A real page-turner for tweens about a highly current and difficult subject, which the author Cina Friedner expresses very well through Isa. In a believable way the story depicts life in the middle grade and what it can be like living with a parent with mental health issues. /…/ In the midst of all the grief, fear, and despair, there is still humor and hope."
Author

Cina Friedner

Published

2020

Genre

Pages

206

Reading material

Swedish edition

Rights sold

Sweden, Rabén & Sjögren