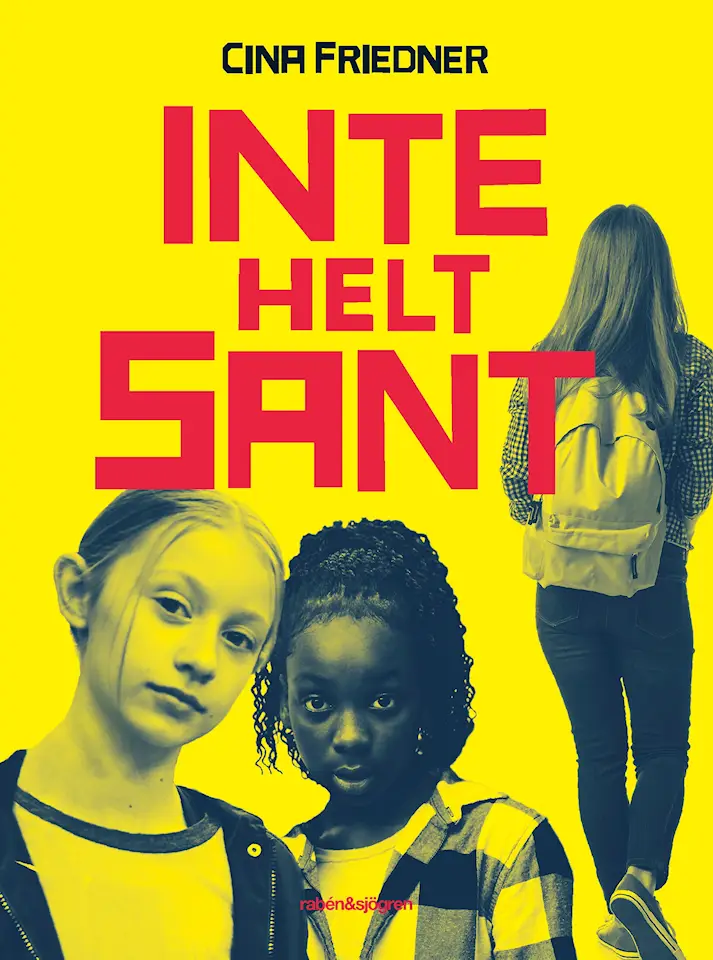 Inte helt sant
Not Entirely True
Never Back Down #2
Are they together, or what?
I want to say I don't know, but at the same time I'm ashamed that I don't know. Aren't I supposed to be Lydia's best friend? Everyone else seem to think so. But I don't know anything about her and Ivan, have no idea what's happened between them. Lydia hasn't even told me he's been at her house.
Ever since Vega joined the class, Lydia and she have been best friends. That's just the way it is. But when Vega goes to visit her old friends over a weekend, everything changes. When she returns to school on Monday, it turns out that a lot has happened while she was gone. Has Lydia started dating Ivan, without saying anything?!
Your favorite middle schoolers are back and this time it's Lydia and Vega who take center stage. From two different perspectives and with a lot of humor, we get to follow the course of events with misunderstandings, jealousy and lies. The recognition factor will be great for anyone who's ever felt left out or made someone else do so.
Not Entirely True is a stand-alone sequel to Never Back Down.
Reviews
"Friendship, classmates, old friends, boys, love, parents. It is not easy to handle it all, but Cina Friedner excels in writing about it. Everyone will recognize themselves because everyone has been there, playing one part or another, or maybe have a child going through it right now. Clear your schedule, dive into this series, and make time to debrief afterwards. A golden opportunity for conversation!"

"With an engaging tone and great recognition and humor we follow the story from the two friends' perspectives. A book perfectly suitable for discussions about friendship. In short, a sequel that has kept the sympathetic and humoristic tone from the previous book about class 5A."
Author

Cina Friedner

Published

2022

Genre

Pages

134

Reading material

Swedish edition

Rights sold

Sweden, Rabén & Sjögren