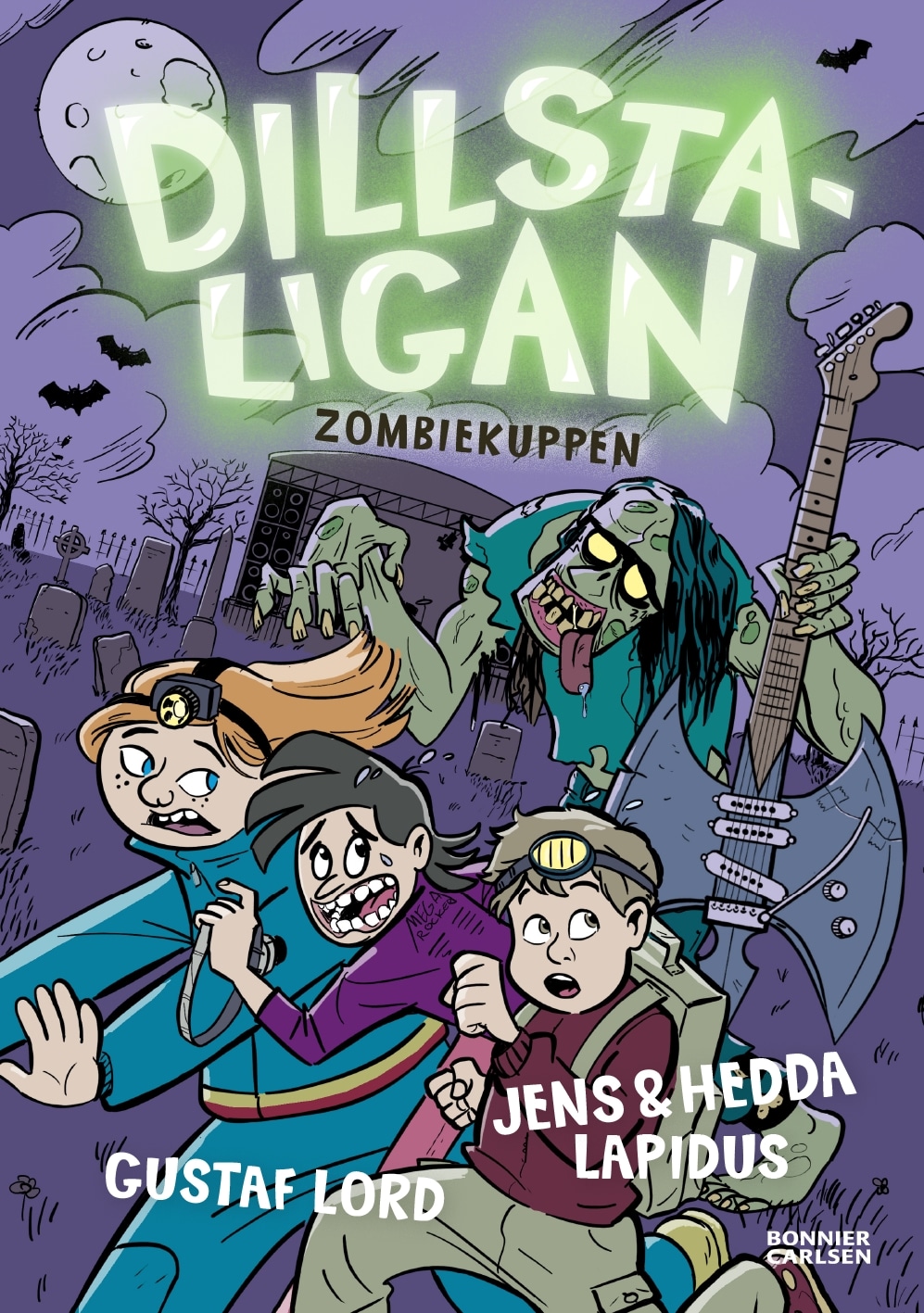 Dillstaligan: Zombiekuppen
The Dillsta Gang and the Zombie Heist
The Dillsta Gang #4
The world-famous star Mega Rocker has come to Dillsta for two sold-out concerts. Zasha is obsessed by the thought of getting a selfie together with Mega Rocker. But, something's strange is going on – when the lights come on after the concert, all of the audience's cellphones have disappeared! The Dillsta Gang sets out to find out the truth behind the phone thefts, and they plan to do so on the night between the two concerts.
It would probably have been a fairly easy mission, too, were it not for the fact that the nights are getting darker and shady creatures seem to lurk in the shadows around the cemetery. Not that Jonathan, Bollan or Zasha believe in ghosts or zombies… Especially not Zasha…
The Dillsta Gang and the Zombie Heist is the fourth installment in The Dillsta Gang series – fast-paced and fun books for younger readers by Jens and Hedda Lapidus.
Author

Jens Lapidus & Hedda Lapidus

Published

2021

Genre

Pages

128

Reading material

Swedish edition

Rights sold

Finland, Karisto

Norway, Cappelen Damm

Sweden, Bonnier Carlsen