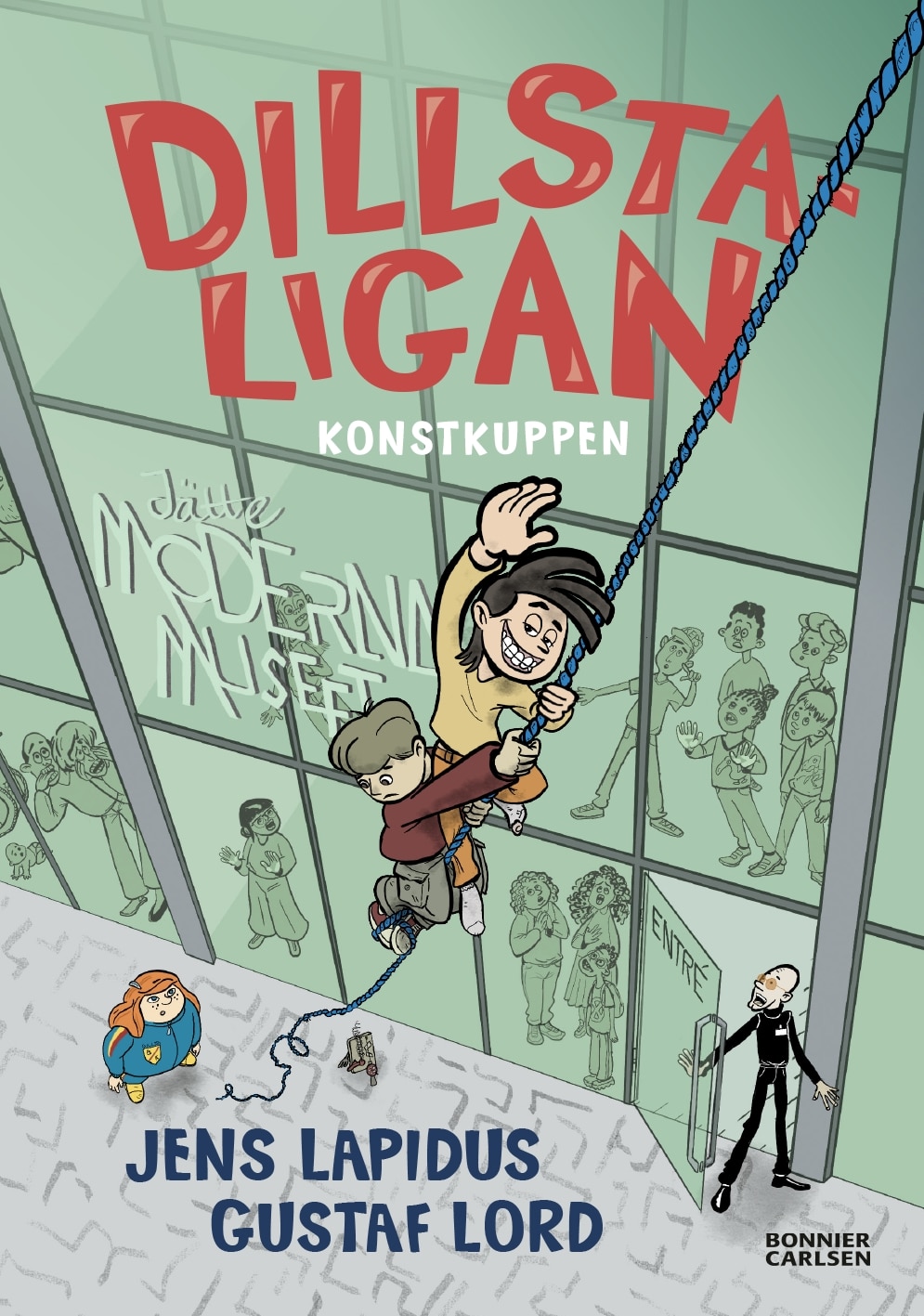 Dillstaligan: Konstkuppen
The Dillsta Gang and the Art Heist
The Dillsta Gang #1
Jonathan's mother keeps nagging that he ought to get out of the house more, but what for? He doesn't have any friends in the neighborhood and prefers to stay indoors, tinkering away with his inventions. That is, until Zasha moves into his building and then starts attending Jonathan's class. That gets things moving and before you know it they have formed The Dillsta Gang: a gang of thieves, according to some, working for the greater good.
When food goes missing from the local corner shop, an innocent woman is accused and shady characters are spotted at the art museum they are visiting on a school trip, the crew can begin to put together pieces of the puzzle and with cunning and bravery pull off their first heist.
The Dillsta Gang – fast-paced and fun books for younger readers by Jens Lapidus, the master of thrills.
Awards
Shortlisted for Sølvberget Library and Culture Center's Book of the Year

Norway
2020
Close award list
Author

Jens Lapidus & Hedda Lapidus

Published

2020

Genre

Pages

128

Reading material

Swedish edition

English translation

Rights sold

Arab World, Fenix

Finland, Karisto

Norway, Cappelen Damm

Sweden, Bonnier Carlsen

Film rights sold

Sweden, Nordisk Film