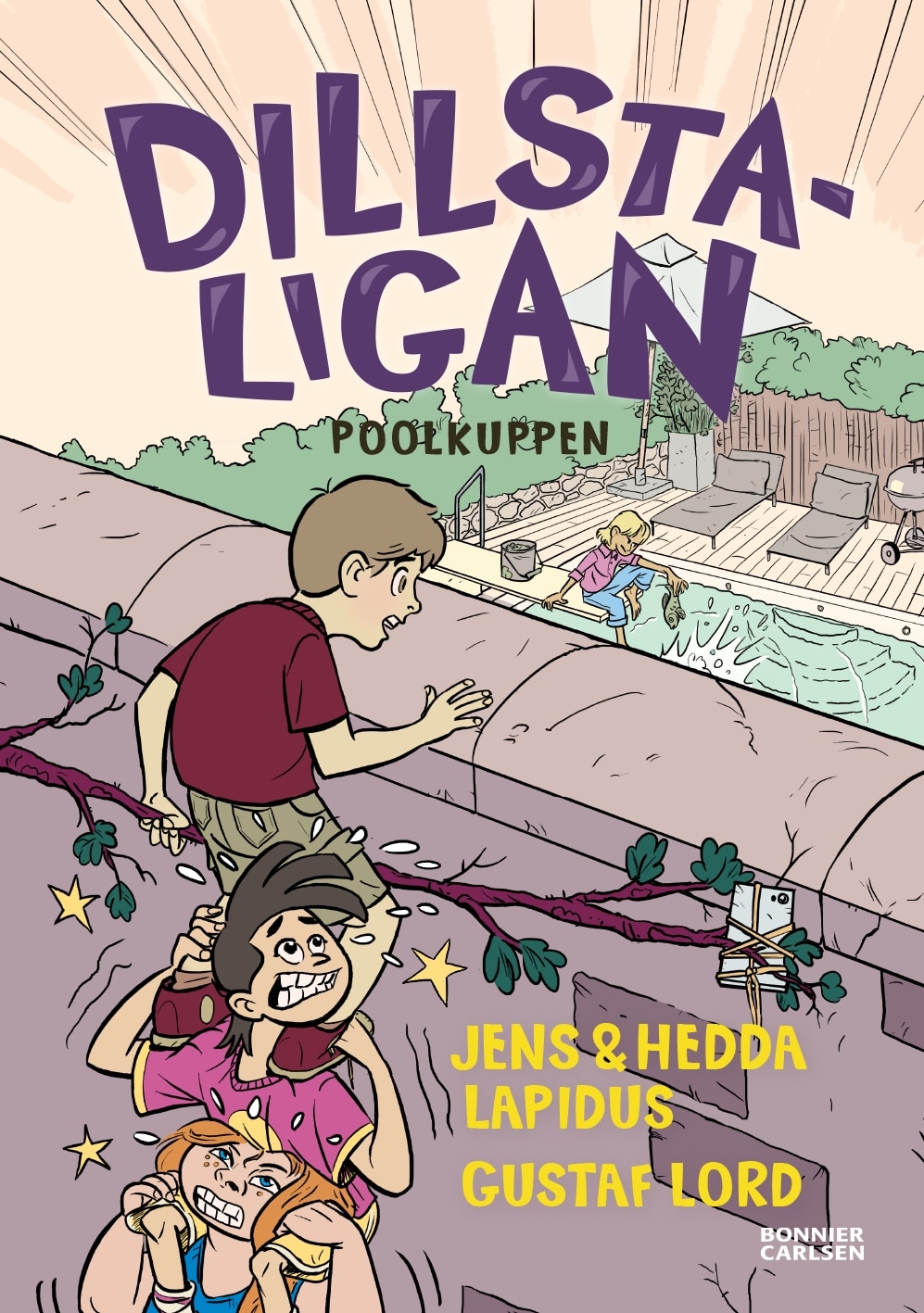 Dillstaligan: Poolkuppen
The Dillsta Gang and the Pool Heist
The Dillsta Gang #3
The sun is beating down on Dillsta and people are flocking to the lake to cool down. But while others relax, Jonathan, Zasha and Bollan find themselves busier than ever when their classmate and sworn nemesis, the super-rich and bumptious Rick Flottén, arrives with news. They're used to his never-ending bragging about expensive toys, but this time, it's worse: Rick has gotten a pet, and it's not exactly your average goldfish or guinea pig.
Then, just as the classmates have begun to plan a daring rescue mission for Rick's pet, the P.E. teacher announces that the whole class will be going to swim in the outdoor pool. Everyone's thrilled – everyone but Zasha…
The Dillsta Gang and the Pool Heist is the third installment in the Dillsta Gang series and marks the exciting start of the new author duo Jens Lapidus and Hedda Lapidus.
Reviews
"[A] fun and action-packed story for primary school children, that also asks moral questions. /…/ Quirky and playful illustrations."
Author

Jens Lapidus & Hedda Lapidus

Published

2021

Genre

Pages

96

Reading material

Swedish edition

Rights sold

Finland, Karisto

Norway, Cappelen Damm

Sweden, Bonnier Carlsen