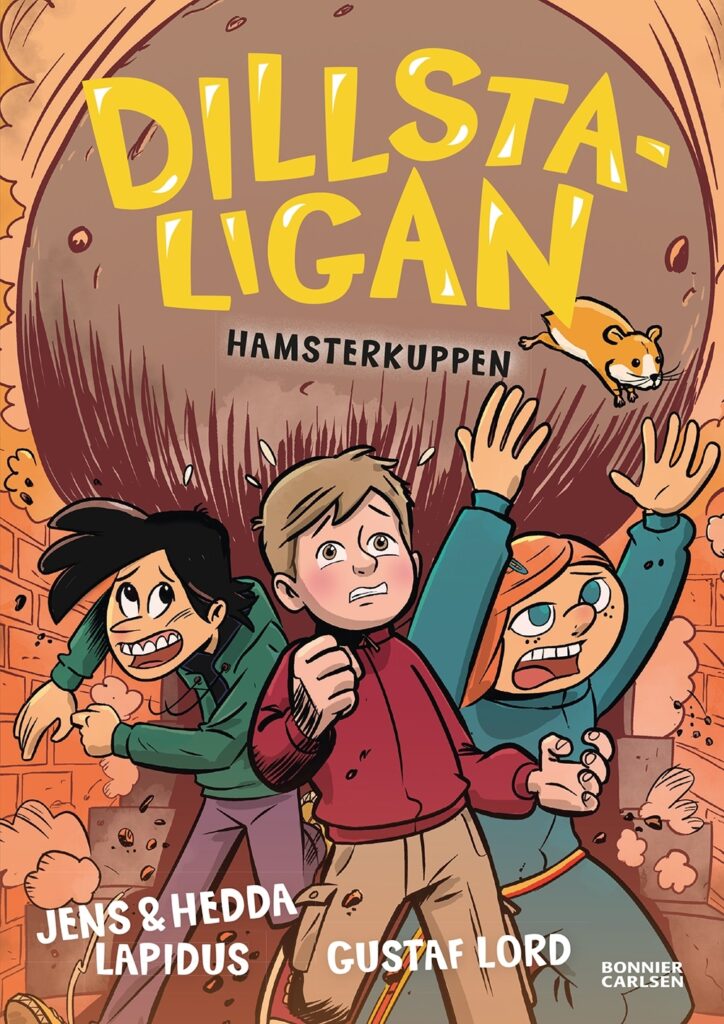 Dillstaligan: Hamsterkuppen
The Dillsta Gang and the Hamster Heist
The Dillsta Gang #6
Jonathan, Bollan, and Zasha have their own band of thieves, the Dillsta Gang. Dillsta's best and only gang! Until one day another gang appears in town, and have the audacity to evict the Dillsta Gang from their own headquarters. That is not even the worst part, because left in the headquarter is Vickan, Bollan's beloved hamster!
Zasha does not care all that much about Vickan, but is rather more worried about the soda that has also been left behind. Jonathan realizes that something must be done, it is time to plan a heist! To get into the headquarter and save Vickan, the gang needs to build a ladder in the backyard, and to do that they need to "borrow" some planks from a construction site nearby… Everything goes according to plan, until someone gets it into their head that the borrowed planks are part of the wave of break-ins that is tormenting the city. But the Dillsta Gang is innocent! Question is if their dodgy rivals, on the other hand, could have something to do with the break-ins?
The Dillsta Gang and the Hamster Heist is the sixth installment in The Dillsta Gang series – fast-paced and fun books for younger readers by Jens and Hedda Lapidus.
Author

Jens Lapidus & Hedda Lapidus

Published

2023

Genre

Pages

112

Reading material

Swedish edition

Rights sold

Norway, Cappelen Damm

Sweden, Bonnier Carlsen