Halldór Armand Ásgeirsson
Halldór Armand Ásgeirsson (b.1986) is one of the young, extraordinary voices on the Icelandic literary scene. For several years he was a columnist and host of one of the most popular shows on Icelandic national radio. He now resides in Berlin. His previous novels Again and Again, Vince Vaughn in the Sky and Drone have received great national acclaim. With an eye for convincing characters and a unique literary tone, his prizewinning breakthrough Brother unveils his talent for creating a suspenseful narrative that echoes the darkness and light in human relationships. 
Related news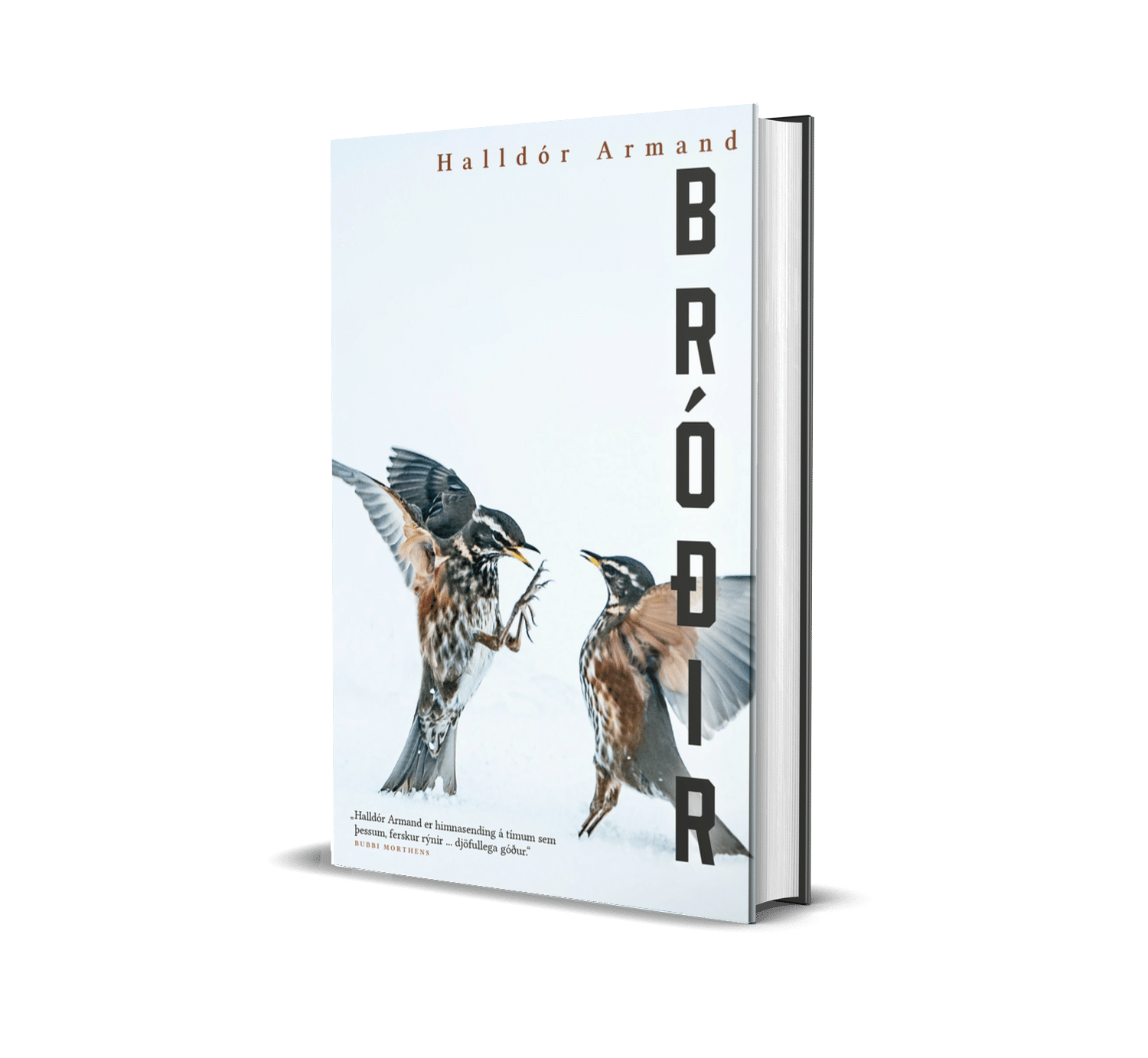 New Title: 'Brother'
A young aspiring author named Hanna visits the picturesque Icelandic town of Borgarnes where she comes across Skorri, the brother of her high school crush Tinna working as a salesman at the local farmer's market. Suddenly pulled into her past, Hanna draws close to Skorri, as he tells her the story of a dark secret shared by the two siblings. Tinna has now moved to Berlin and disappeared without a trace, carrying the truth with her. Skorri is set on finding his sister in the hopes of keeping his secret in the dark but quickly discovers the truth is about to catch up to him, forcing him to make some choices that will change his life forever.
Brother is about the depth and violence of love, the struggle with destiny beyond our control, about the power of the narrator and how much we are willing to sacrifice for the truth.