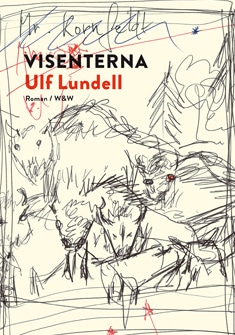 Frank Kornfeldt is an angry man. A little bit too angry for his own good. Circumstance is what upsets him. The world. The state of things. How it all goes.
Erén has left him, and got together with a real wise-ass. That'll make you angry. A right-wing government in power for eight years can make anyone angry.
Frank is approaching his 65th birthday. The big P-day. P as in pension. And what now? Give up? Continue on like before? Or take another path entirely? A loneliness experiment is initiated. Alone. Nature, the birds, the animals. The stars and the universe. People at a distance. Enough of them. But they live on in his memory, always making themselves reminded, running amok, whispering, and yelling. The anger must be eased. it can give you a heart attack. The wine taps must also be closed. Easier said than done.
And who are the wisents hiding mysteriously in the woods? What are they talking about, are they threatened, pushed aside?
With spot-on observations about our contemporary society, Ulf Lundell guides the reader through the writer Frank Kornfeldt's loneliness project. The Wisents is a novel about longing, boredom, death, woman, aging, and our increasingly alienated contemporary society.
Author

Ulf Lundell

Published

2014

Genre

Pages

544

Reading material

Swedish edition

Rights sold

Sweden, Wahlström & Widstrand