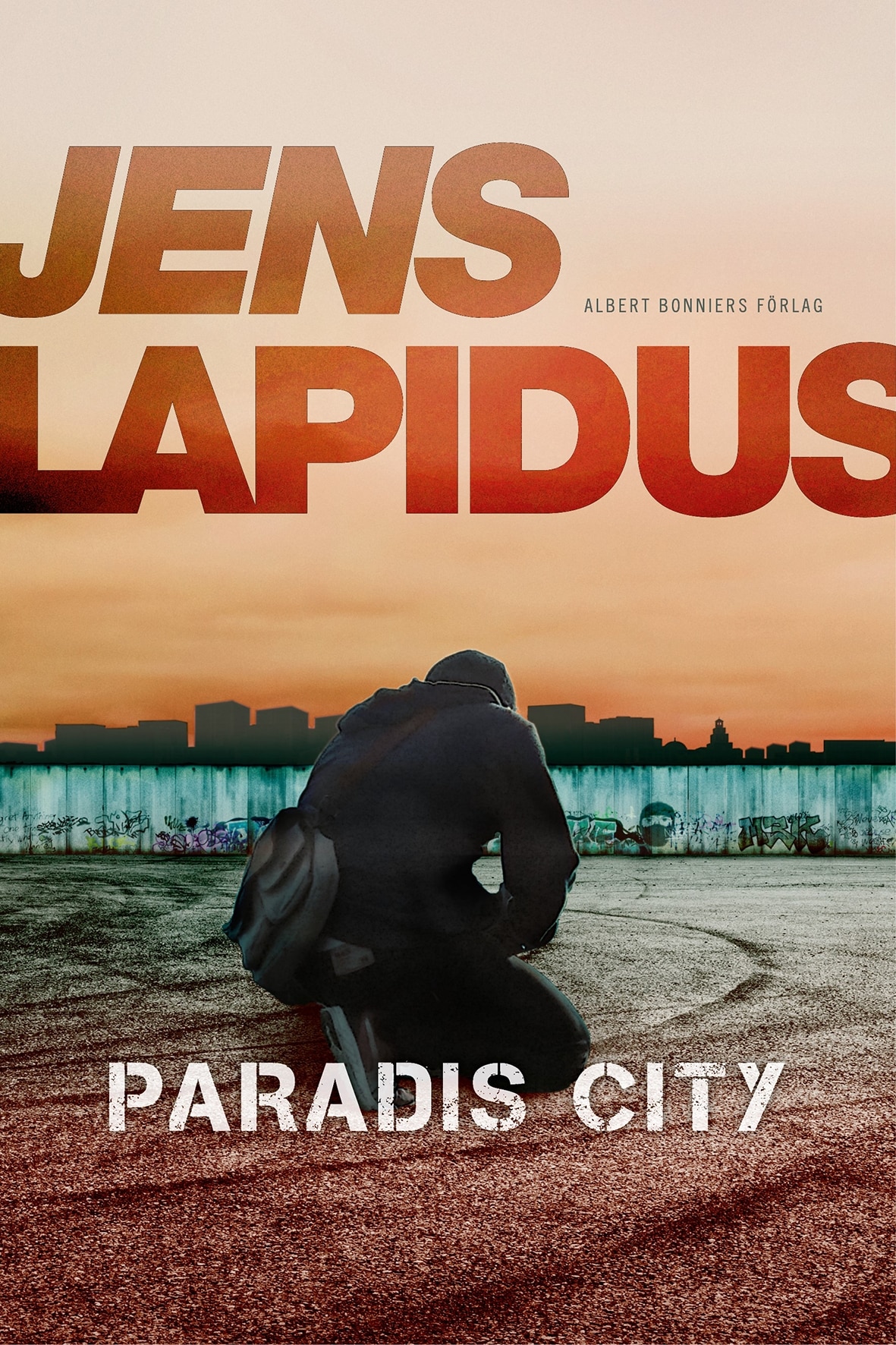 Paradis City
The No-Go Zone
Sweden in a near future. The polarization of society has reached new, unprecedented levels and to protect the privileged, walls have been built to restrict the movements of those living in the so-called "no-go zones." It's election year and in spite of the danger associated with entering these zones, the Home Secretary decides to hold a political rally in the largest one, Järva. Despite all imaginable security measures being put in place, it all goes wrong and the Home Secretary is abducted. The police are powerless to find her.
Desperate and without any options at hand, the police come up with an unorthodox plan: They'll send in Emir, a prisoner in custody on whom they have an unusual hold. With nothing to lose and everything to gain, Emir heads inside the walls of Järva to find the Home Secretary.
One of Sweden's most read and loved authors, Jens Lapidus is back with The No-Go Zone – a merciless depiction of a nation falling to pieces.
"Paradis City was impossible to put down. Jens Lapdius really stands out with his unique mix of thrilling suspense; rich character portrayals and unadorned image of what today's society has become. One of my absolute favorite reads of the year."
-Yrsa Sigurðardóttir
Awards
Shortlisted for the ThrillZone Awards

(Best Translated Thriller) Netherlands
2022
Close award list
Reviews
"The No-Go Zone is a great and brutal thriller, with engaging main characters and an exciting plot. Lapidus is unmatched in his ability to mirror both society and the reader, and present them with an uncanny perspective for the future. He thus shows that he is not only a leading, but a genre-transcending author, who is not afraid to step outside his comfort zone. A must for all thriller fans!"

"Jens Lapidus' dystopia is adroitly written. /…/ As always with Lapidus, the hot blood of the novel pulsates within the ghetto guy with a criminal background."

"In this gloomy portrayal of the near future, Lapidus shows what polarization, inequality and discrimination might result in. The No-Go Zone is a magnificent thriller full of twists and turns and hardboiled action."

"[An] effective and thrilling story. /…/ It's suspenseful and skillfully executed."

"An unforgiving thriller."

"A terrifyingly realistic thriller for a cold Sunday."

"A moving portrait of people in [a future] Sweden. /…/ The prose is seasoned with a lot of slang and unorthodox analogies and you'll recognize Lapidus' stylistics. It is a grand story, never unbelievable or bombastic but always on the right side of the line. The No-Go Zone is a one-of-a-kind thriller that keeps the reader on their toes."

"In a society that's spun out of control, people's main concern is surviving, not living."

"The prose is simultaneously coke-powered and beautiful, the dialogues the best in crime-fiction Sweden."

"There is a real ethos in Lapidus' suspense novels, elevating them above the dime a dozen crime novel. /…/ In The No-Go Zone, [Jens Lapidus] takes a step away from realism – after all, there is a natural element of speculation in a dystopia – but his engagement and intent is as honest and sincere as always."

"The No-Go Zone is a dystopia attired as a thriller."

"Jens Lapidus' new thriller The No-Gone Zone is his darkest one to date. /…/ To step into a novel by Jens Lapidus is, to borrow his style of prose, like jumping onto a moving train. /…/ The story moves forward at a rapid pace from the first sentence. /…/ It's a journey into the future where Lapidus has made generous use of black brush strokes to create his dystopia. At the same time, the fantasies are anchored by elements from the world that we know, making the story believable in many ways. /…/ The No-Go Zone is a terrifying page-turner. /…/ It's undeniably the narrative and its ability to break down walls and enter every room that is Jens Lapidus' specialty."
Author

Jens Lapidus

Published

2021

Genre

Pages

384

Reading material

Swedish edition

English sample

Rights sold

Denmark, Modtryk

Finland, Like

Germany, Btb

Lithuania, Lectio Divina

Netherlands, Bruna

Norway, Cappelen Damm

Poland, Marginesy

Sweden, Albert Bonniers

Film rights sold

Sweden, Strive Stories